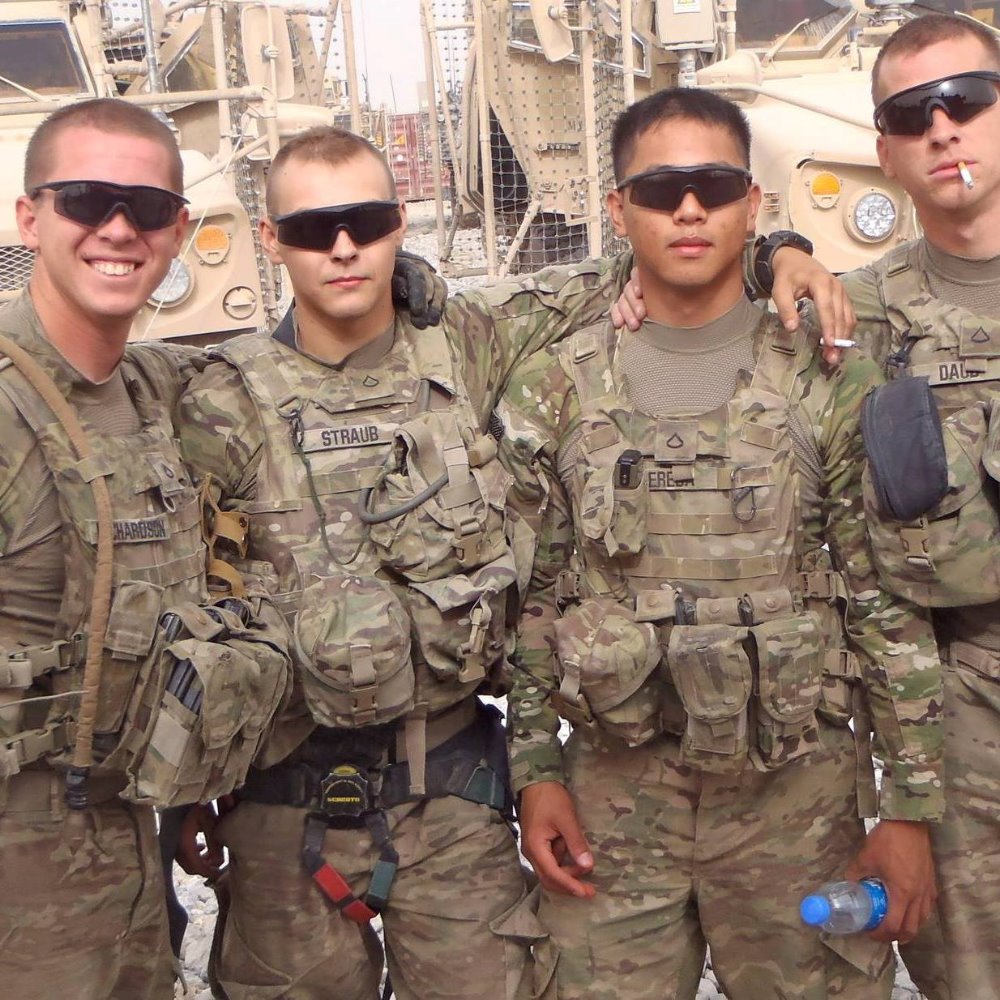 This campaign was created in an effort to help my younger brother, Sergeant Christopher Daub, fix his car before he returns from his current deployment overseas as part of the United States Army.
Sergeant Daub is an active member in the United States Army National Guard and is a multi-tour veteran who has served his country overseas and has sacrificed much while doing so. In an effort to return the favor we are asking that everyone simply give whatever they can, no matter how little and pass the campaign on. It is the least we can do for a man who has given so much.
Last year while still stationed in Missouri, Sergeant Daub was traveling with his wife and children on the day after Thanksgiving in order to spend some time with their family. While they were on the road they noticed a sudden change in how the car was handling and the check engine light came on. Almost immediately afterwards the car started to come to a rolling stop as Daub pulled over to the side of the road. The engine had seized up and the car would not start again. After having the vehicle towed and the mechanic looking at the damage it was determined that a faulty water pump in the engine had caused catastophic damage and had destroyed the engine. The early estimate was several thousand and after having multiple dealers and mechanics inspect the vehicle the final tally came out to $8,000 +.  To make matters worse Ford declined any assistance as the vehicle, a 2011 Ford Explorer, was barely a thousand miles out of warranty. All of this happening just weeks before Sergeant Daub was to leave for his year long deployment.
During his deployment his wife and children have had to borrow a family member's car in order to get around and his siblings have been working to find a replacement or assistance to get the car up and running so that not only could his wife and children get around but the cost to them would be minimal. A family friend and mechanic has offered to repair the vehicle for just $4,000 in order to better help the Daub family.
Again, please consider donating what you can to help a servicemember serving in these times of toil and conflict overseas.
Sergeant Daub, his family, and friends thank you for your donations, prayers, and thoughts during this difficult time.

Organizer