My name is Charles Williams. I'm many things, but most important to this venture is that I am a US veteran who has been diagnosed to have Post Traumatic Stress Disorder (PTSD) and severe depression. The horrific experiences that eventually resulted in my diagnosis are too distressing to recount here, but the effects of those experiences turned me into a person in great need of
Grace.

My first service animal was Ace. It's hard to express just how much he meant to me. I liked the dark, he liked the light. He thrived on routine, which helped me to maintain structure in my life. When I had flashbacks and nightmares, his laying his head on my leg grounded me.

On 06 Oct 17 @ 1540, Ace was violently taken away from me. We were walking on the sidewalk. Ace was on his leash and wearing his vest. It was a happy and familiar routine. I certainly had no idea that my life would change so drastically within moments. A speeding car jumped the curb and struck and killed Ace. The driver stopped a little more than a block away only to check the damage to his car and then drove off. I guess it's a good thing he did because, upon reflection, I'm afraid I might have done something I would have regretted. I told you, I need
Grace
.

My life has been quite dark since losing Ace. He is irreplaceable, and I owe him so much. He will live in my heart forever.
It soon became apparent that for me to continue on, I needed help again. I needed another service animal. But it's not easy to find such a partner. For me to receive Ace, I had to go through special training and get special certifications. And service animals are not trained for all disabilities; they are individually trained for their future partner. I needed to find one specifically trained for PTSD. After countless hours searching, interviewing, and filling out applications, I found Ultimate Canine and master trainer, Julie Case, in Westfield, Indiana.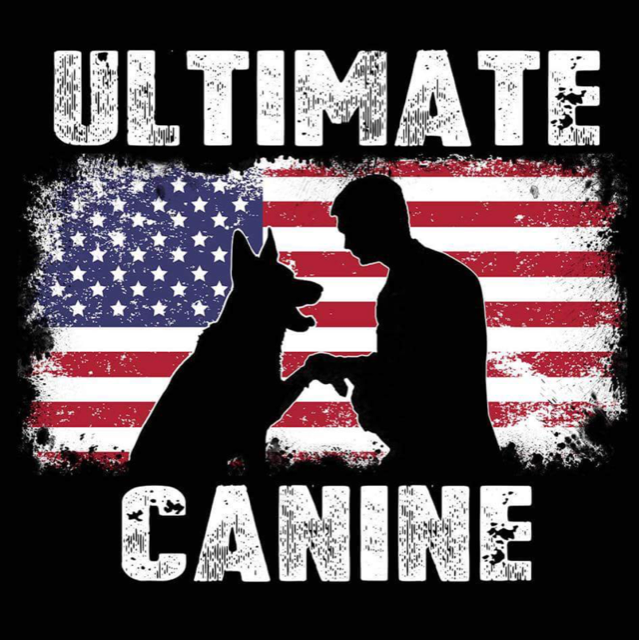 They have identified a puppy that possesses all the qualities of an excellent service animal. Her name is
Grace
!

However, such a highly trained animal is not inexpensive. I have already put down $5,000, but I need approximately $20,000 more. That's why I'm reaching out to you—I need
Grace
. Can you help? If she's anything like Ace, she will help me to be the best person I can be.
I am grateful beyond words for each and every contribution. I promise to keep this page updated well into the future so that you all can see how Grace and I are doing.

Organizer and beneficiary