PLEASE help w/my daughters medical
Most of you know my daughter, Colleen has been suffering with several diseases and have gone through two surgeries in one month, countless procedures over the last 8 months and a week long hospital stay. She has severe chronic pain in her abdomen and pelvis, caused by  Endometriosis,  Adenomyosis, PCS (Pelvic Congestion Syndrome, Peptic Ulcers and Gastroenteritis. The Endometriosis had been attached to her entire colon which had to be removed.  She also had several pre-cancerous polyps removed from her colon.  During her first surgery when they excised all the adhesions they removed her fallopian tubes as well.  The pain did not deminish, there fore she required a  second surgery.  The second surgery was a Total Hysterectomy and the removal of an ovary which had a cyst.  More days than not, she is weak, has a fever and always nauseous.  She is unable to work due to her illness which makes matters even worse.
She is continuing to see specialists, trying to get help with all these concurrent problems and trying to reduce her pain, and working with excellent doctors, but it has proven to be very expensive! Her health insurance only covers portions of the bills and she have no supplemental insurance to help cover these costs. She also must find the funds for copays, prescriptions, etc, I have tried to help her, but the cost of living proves difficult since I am on a limited budget.  She is seriously struggling financially and is constantly worried, which I feel is greatly hindering her health. She now owes thousands of dollars towards her surgeries, hospital stay, tests, and procedures, and the bills keep adding up, with many more to come.  
If you know her, you know she is an amazing woman.  Not only did she suffer through 3 miscarriages in the past, but had undergone 3 surgeries for a bone cyst which kept returning.  She adopted two children by herself and despite her continued ailments, proves to her children that her love for them has no end.  She is a single mother that needs help and will not ask for it herself.  As her mother, I cannot bear to watch her suffer anymore.  I know it may not seem like much to many but it is substantial to her.  It absolutely breaks my heart to see her this way.  She is a caring, giving, kind hearted person who is constantly helping others so selflessly.  During 9/11 she selflessly aided at ground zero with no concern for herself. I wish there was something more I could do, but there is not.  I have numerous health issues myself and living off my minimal income.  If you could find it in your heart to help her, I know her and her children would be forever grateful.  If you cannot help her financially please pray for her.
Thank you so much for reading this plea for help.  Much love to all of you and May God Bless you.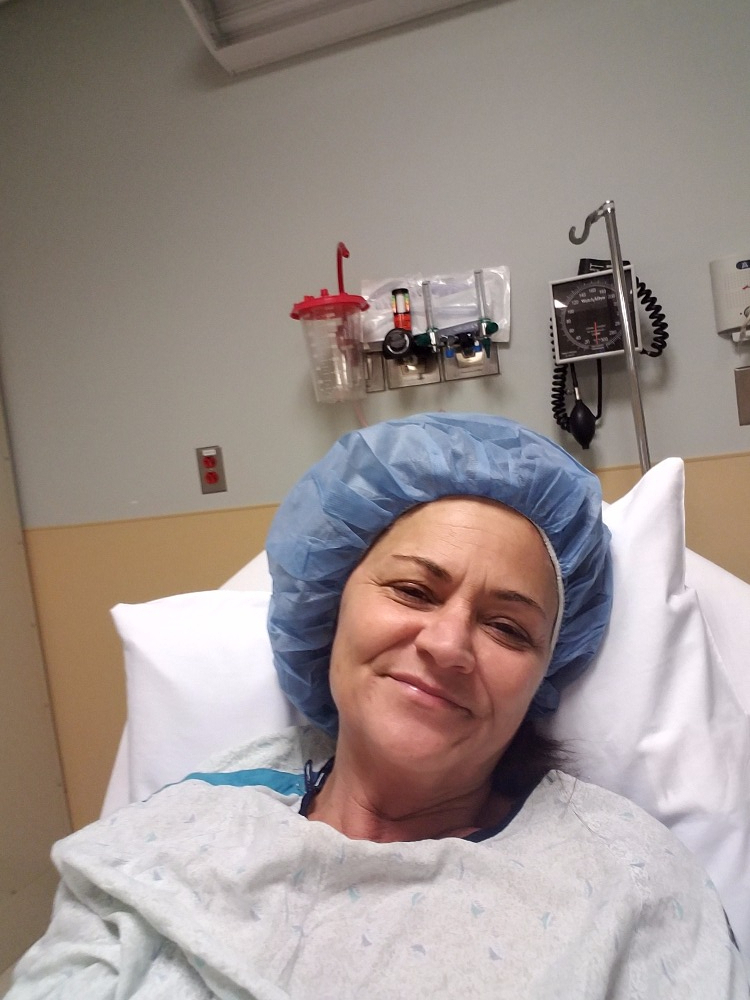 Smiling for the kids so they don't worry.  She's all they have.
Her kids and I waiting by her bedside before surgery.
Fibroid adhesions
Ovarian cyst
Endometriosis
More ednometriosis
Post Surgery ( looked the same after both surgeries).
Her two amazing children.
Again, showing her kids how strong she is prior to 2nd surgery.
Organizer and beneficiary