The Bermejo Family Harvey Fund
Hi, 
I'm Diego Bermejo from Houston, TX. During Harvey's arrival on Houston, my house took in two-and-a-half feet of water. Two feet was enough to render everything useless. We had to toss out furniture, beds, dressers, washer and dryer, dishwasher, and clothes.
My mom opened her own at-home daycare school business at our house which is now completely gone. Her materials, beds for the kids, children furniture, toys, etc. All gone. She put all her heart and time into this daycare wanting to open a daycare where she would further implement her passion for teaching by teaching kids stuff they would be learning at their respective grade levels, or if they were too young, she potty trained them and taught them how to speak since she had them for 8 hours a day.
My mom's passion was completely taken away from her hands by this storm. 
My family is not in the best financial situations, so the burden of thousand of dollars of contracting work, money to buy beds, furniture, stuff for my mom's daycare, etc. has placed an immense stress on us that we don't know where to turn. With bills racking up, and our house half-destroyed, we are turning to our friends, friends of friends, and community to try and help us try to make it through this time. 
I'm opening this GoFundMe in order to help us get back on our feet and be able to get our house fixed as quickly as possible in order for us to live in it again. Funds will be used to the remodeling of our home and re-buying of our beds and items for my mom's daycare.
The money will be withdrawned and given to my mom in order to be used for remodeling and buying of furniture and things.
Please, if you can, donate any amount you can. ANY money helps. This disaster devastated everyone, and while I know it's hard to give in such a difficult time, we will be incredibly humbled and thankful for any help people can offer. 

You can see where the water left its mark on the house. 
Our furniture, books, resources, were completely destroyed by the water. 
Mold and fungus quickly grew on all of our furniture and walls which made it unsafe to stay in the house because of spores.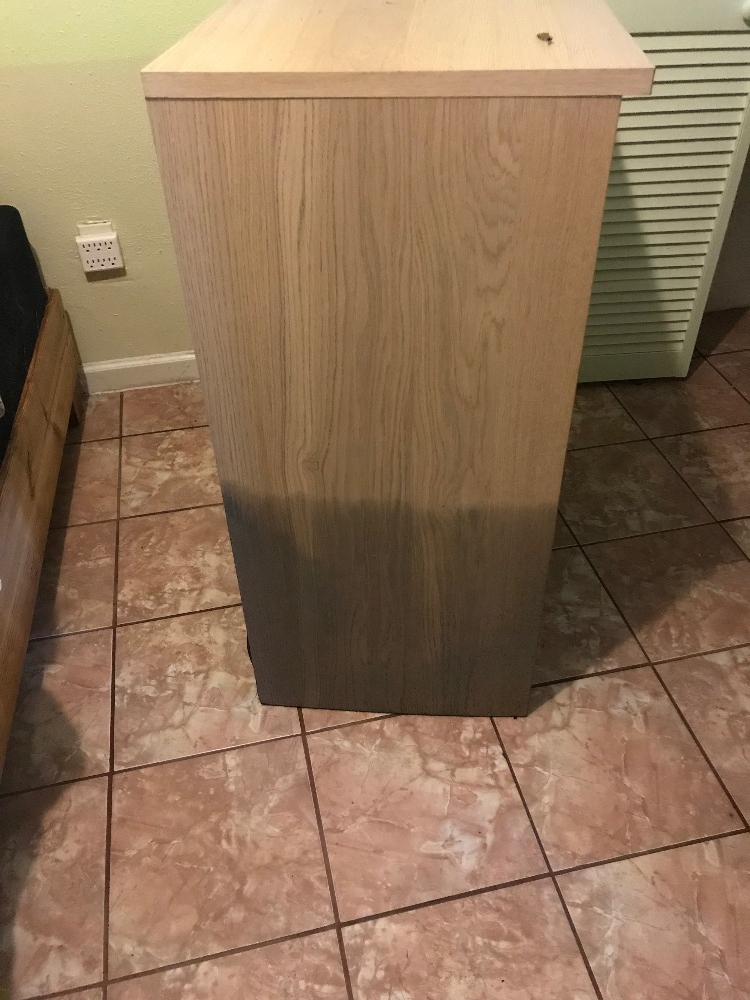 Our dishwasher filled with flood water and caused it to stop working or even be able to fully close anymore. 
The dampness of the walls caused them to cave in and any shelf on the wall that was touched by water was ripped out. 
This is how high the water on my street was. It was one of the few streets that were affected in the neighborhood, but one of the worst that got hit because we live right behind a bayou. 
Thank you so much for everyone's well wishes and thoughts. The Bermejo family whole-heartedly appreciates any support we receive.
Organizer