Darren Rix: Get him back on the road again!
Those of you who have ever met Darren Rix won't have forgotten him. A gentle giant in every sense of the word. For the last 30 years the 6'7" man mountain has graced the halls of Comic Book Conventions and Memorabilia Events in the UK showcasing his handmade, hand-painted models, statues and busts from the world of movies, sci-fi and TV.


His clients include the great and the good, A-list actors and Directors, celebrities and VIPs. Over the years he has donated his time, energy and wares to help local charities and good causes. Last March Darren was struck down with Sepsis and the only way to save his life was the amputation of both his legs. After the operation, he suffered a heart attack and kidney failure and his lovely wife Lynn was told he only had days to live.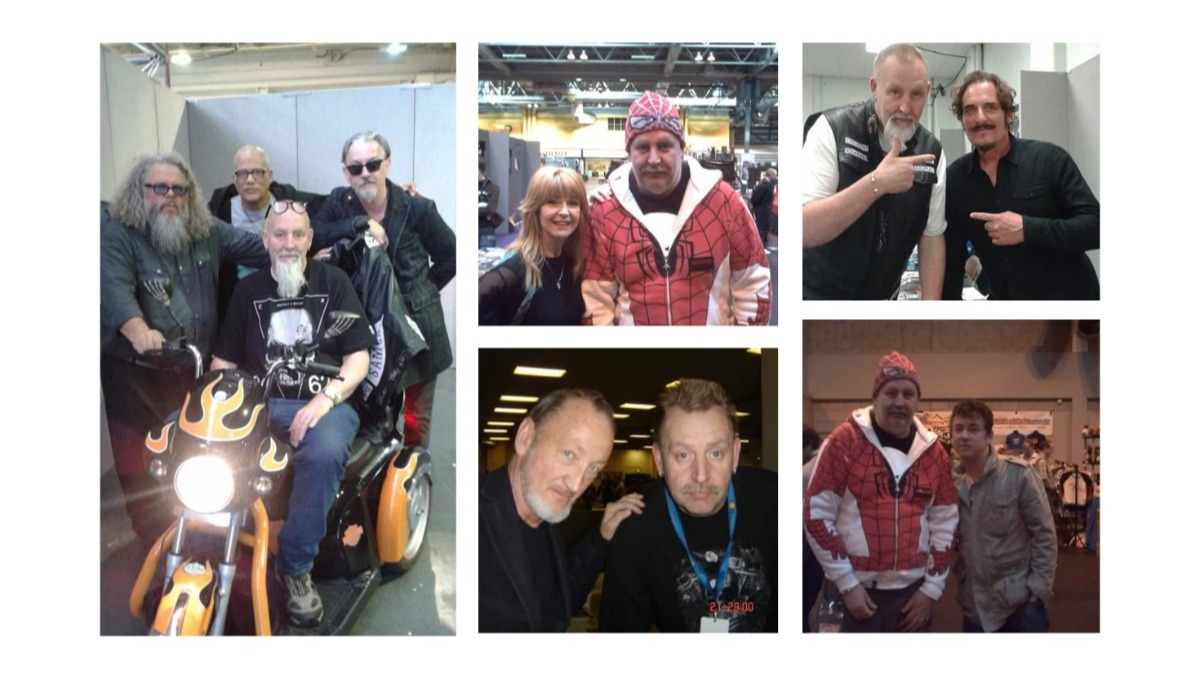 Against all odds, the big man battled through and is still with us today looking forward with his characteristic hope, enthusiasm and positivity. The problem is he is now housebound, with the NHS unable to offer him suitable transport to enable him to regain a semblance of his former life.
We are determined to remedy this and to reignite his lifelong passion for motorbikes, trikes and the open road, by purchasing a modified disability trike from the Trike Guys which will afford Darren the freedom to rebuild his life. Life-Changing is a phrase overused in this day and age but in Darren's case it fits. This would change his life and that of Lynn so much for the better.
Once the funds have been raised, the Sheffield based company
World of Superheroes
  have pledged to cover the running costs including insurance, maintenance, tax and fuel going forward. Help us to help a good man get back on the road again.
Organizer and beneficiary
Steve Eyre
Organizer
England