After four amazing years in our dance home at Highland Mall, we have been forced to relocate. After a long search we have finally found a new space to call home; however, it needs some upgrades to be a dance studio that will
 ensure the safety of our dancers.
You can help
to provide a dance studio that will allow our students to be safe to dance for as long as they would like....
and for many that is forever.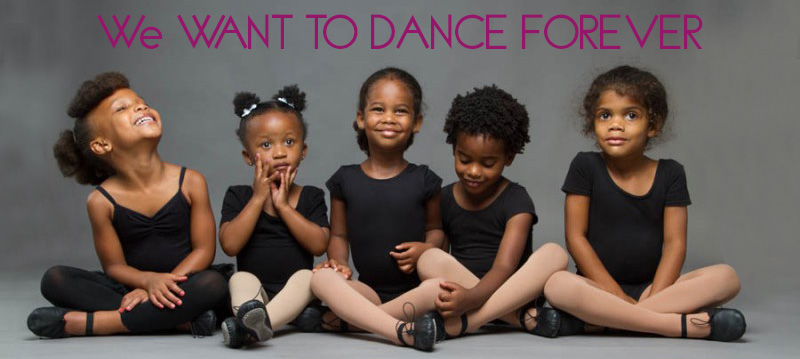 Dancing for a lifetime is not an impossible dream if a dancer's body is protected by having the proper dance facility.
You can help these kids get the best equipment to keep them safe and realize their dream of dancing for as long as possible.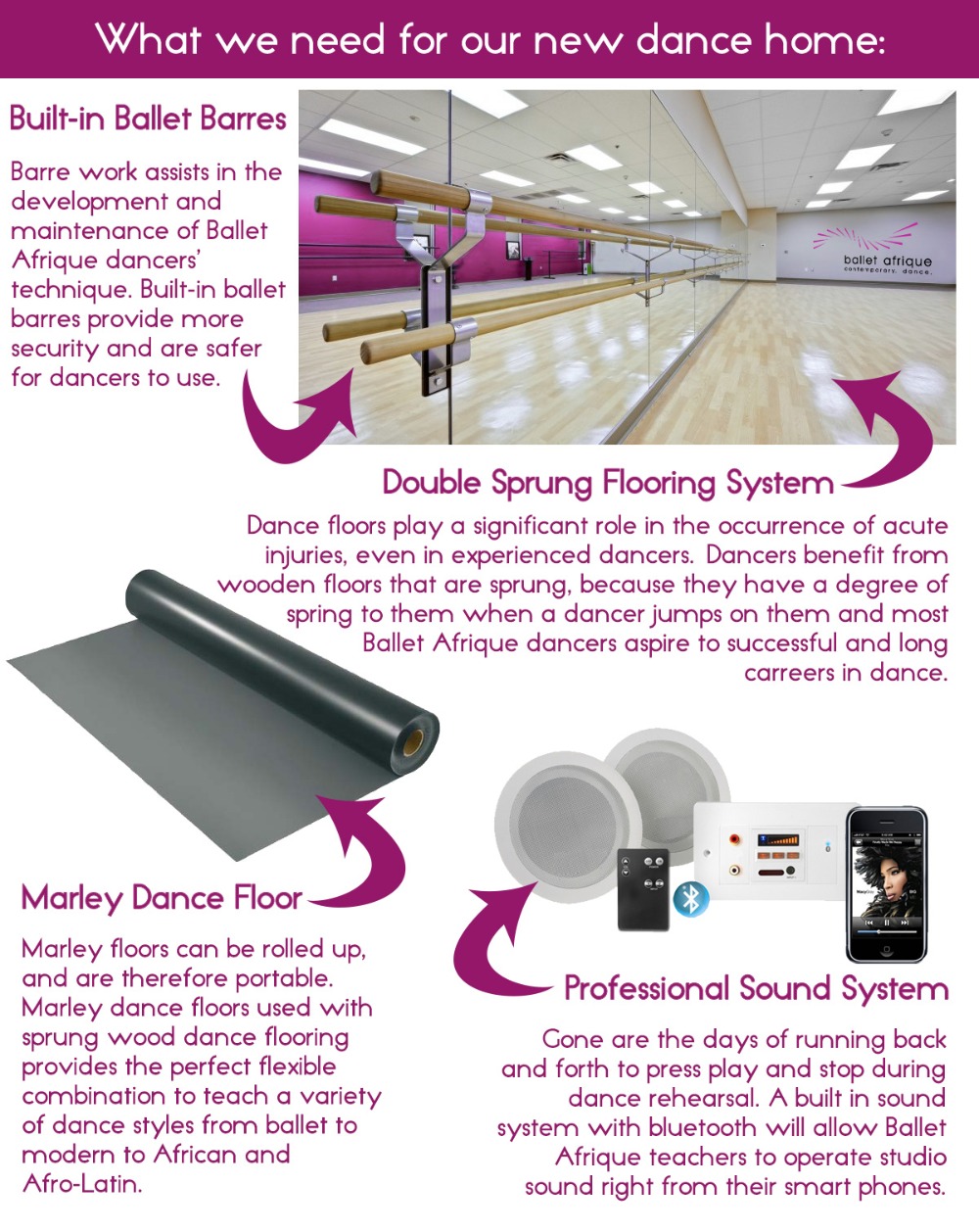 Our new home cannot be opened until it is properly equipped.
Your support will provide Ballet Afrique dancers with a state of the art flooring system
to protect their bodies
so they can dance forver.
Your support will keep these kids dancing right now and into the future.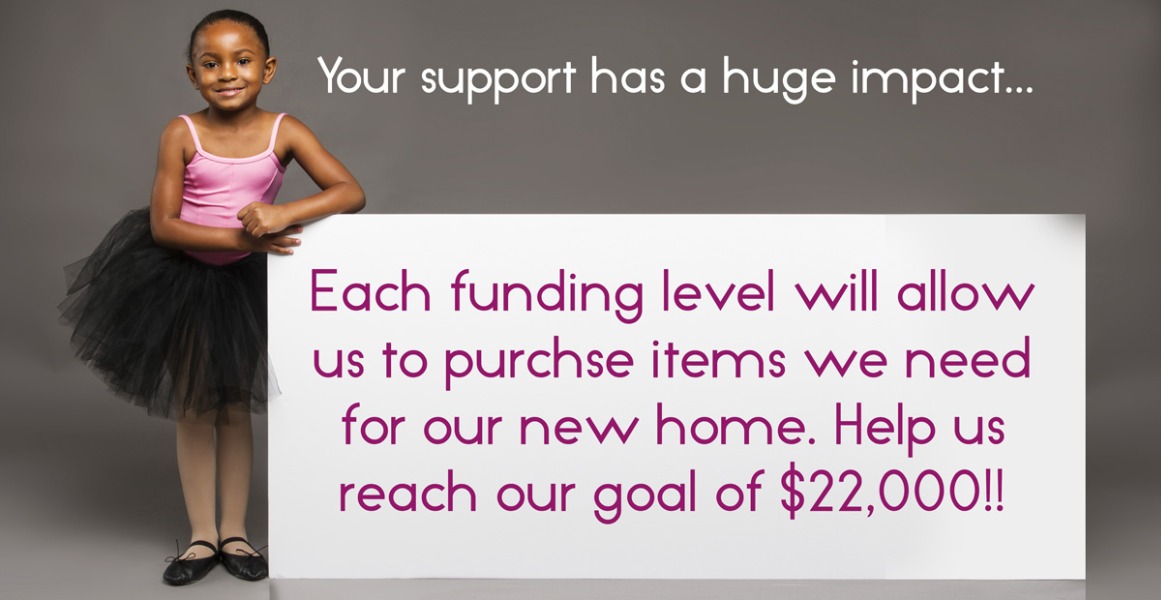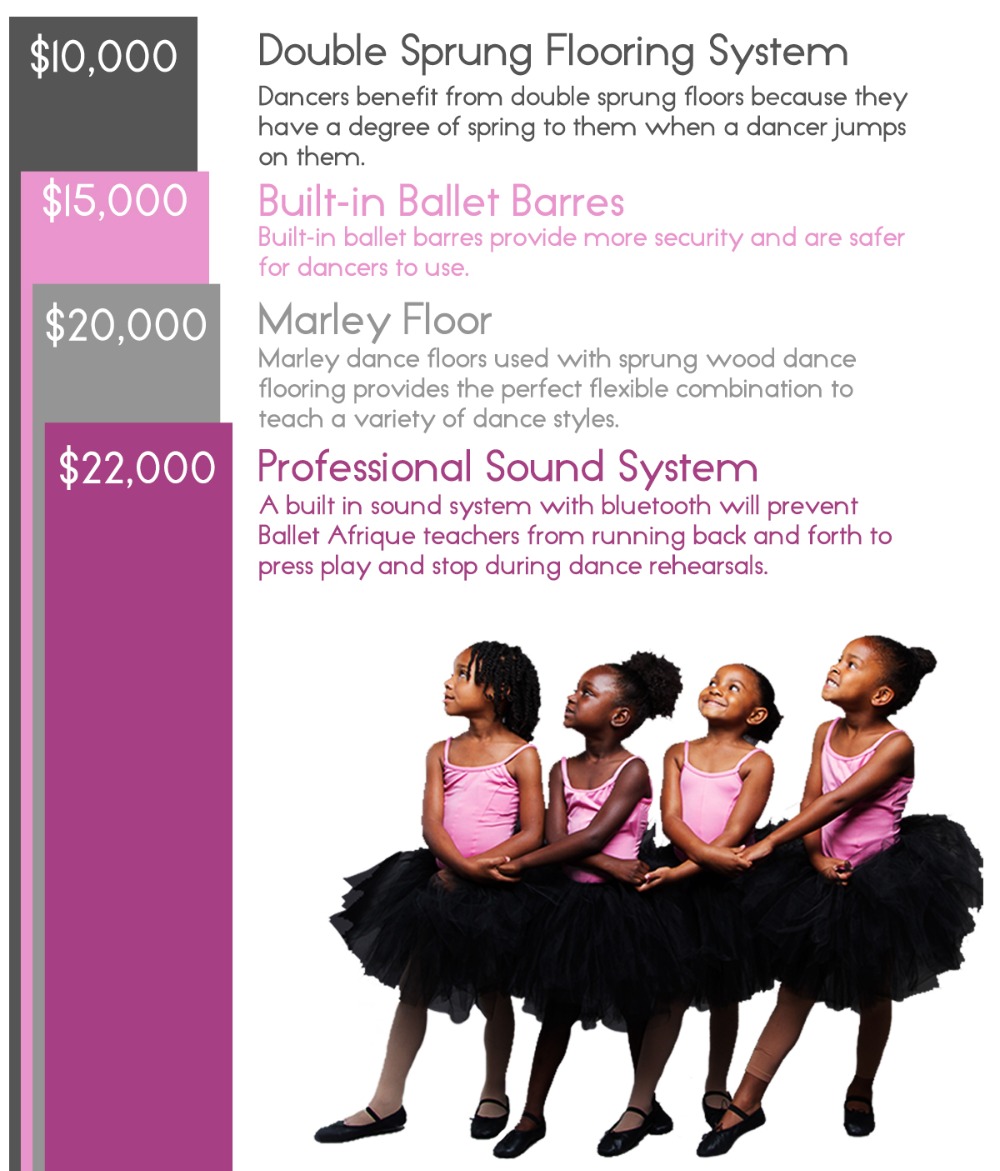 We are truly thankful for any support you can offer
and to show our appreciation we would like to share some special perks for a few donation levels.
You can get some great perks
like this Special Edition BADA T-shirt, a four week class pass to Ballet Afrique Dance Academy and VIP Season Tickets to Ballet Afrique!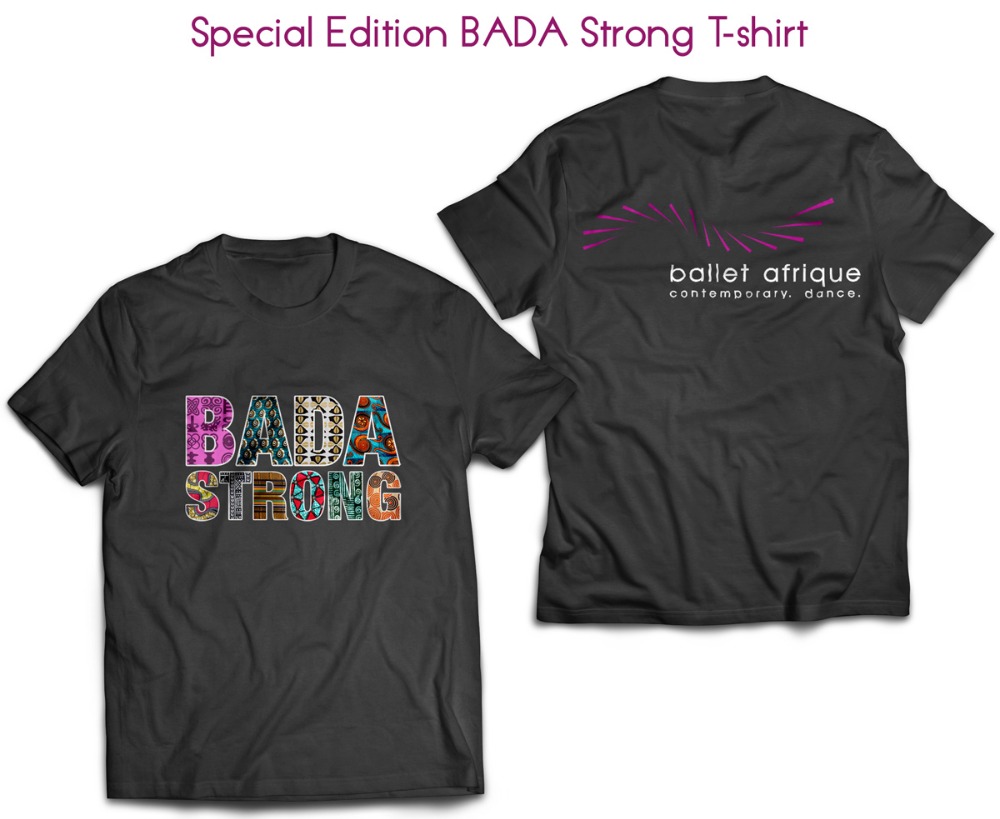 What is BADA Strong you ask? Well, our Ballet Afrique Dance Academy (BADA) students are no strangers to working through challenges on and off the dance floor.
No matter what obstacles we may face we stay strong and move forward with courage.
We are not just strong...
together with YOU, we are BADA Strong!!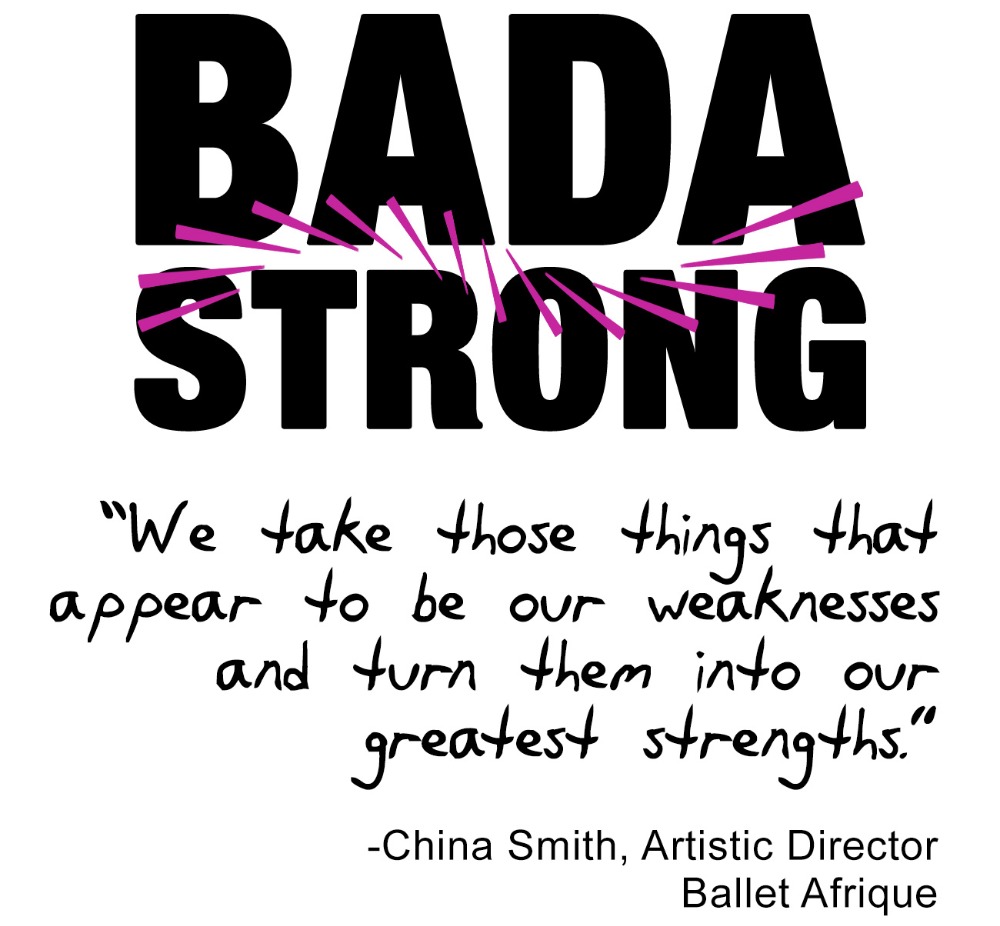 Organizer