WHAT and WHO?

The Awakening is an architectural installation that is a physical manifestation of the particular moment in our growth when we "open our eyes", realize something new and start observing the world through different lenses and higher awareness. It is made out of carbon fiber and polycarbonate sheets, put together in a complex structure of units that come to life with animation.
We are young professionals and students from Washington Univeristy in St.Louis, in search of true values through art and design. Our work is often interactive and we involve the community, aiming to educate young people and to encourage them to search for their creativity.
Our team is qualified with previous experience in designing and building Spectroplexus at the St. Louis Lambert International Airport.
Click to see Spectroplexus
FOR EDUCATION
The Awakening has several destinations, one of which is the Alberti Program at Sam Fox School of Art and Design.
In the upcoming 2017 Fall semester, our project will be integrated into the Alberti Program as part of its curriculum. Animation making from drawings and model making sessions in correspondence to the theme and technology of our project will be carried out, followed by presentation at the end of the semester.
Click to know more about Alberti Program
FOR NEIGHBORHOODS
Another destination is Delmar Loop, the unique street in University City both as a dividing line and an attraction to local people.
Facilitated by meetups of iNeighborhoods, our team is working with people who are interested in vibrating the neighborhoods through cultural and artistic creations. Our goal is to create an artistic installation in public space on Delmar, ultimately aiming at cultural inclusive, through a process of designing, communicating and constructing.
Click to know more about iNeighborhoods
SHOWCASE
The installation would be presented in Oregon Eclipse Festival 2017 in August, where we would showcase the structure alongside some of the worlds famous and up-and-coming artists and designers. This would be the epiphany of our journey in search of inspiring environments for growth and creative exchange.
WHAT'S MORE?
Thanks to all kind donators, we are glad to have reached our basic fundraising goal to start the first step.
While we are receiving a wide range of supports, we see the possibility and potential to develop a long-term plan to build a cultural inclusive community through artistic activities.
Our campaign page stays open for who are willing to support us.
For further inquiry, please contact the campaign organizer.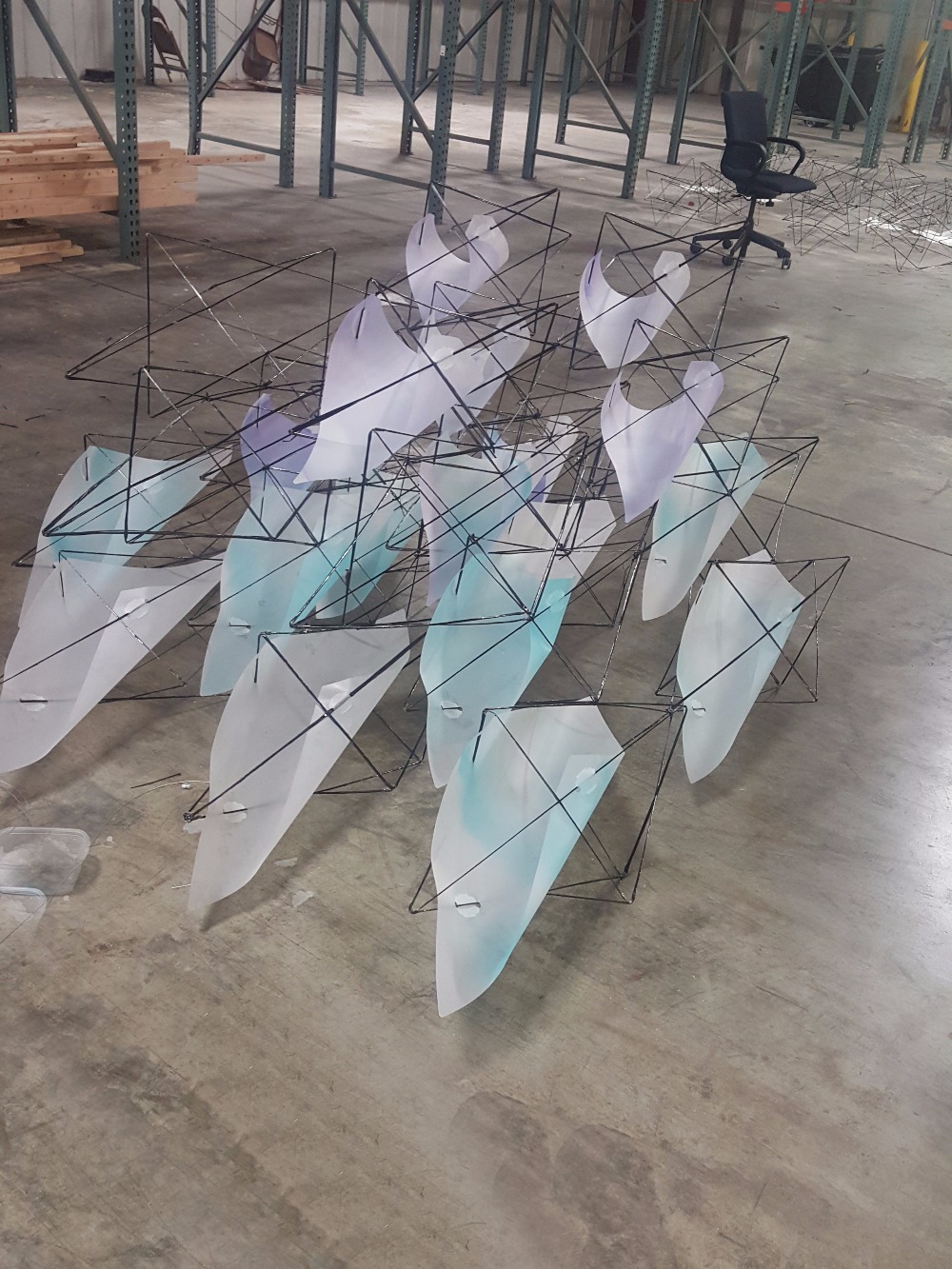 Organizer