Keith Peterson was "allegedly" brutally attacked and stabbed thirteen times on July 26, 2014 by his then girlfriend of more than two years. She was arrested on charges of 2nd degree attempted murder and 1st degree assault.
Link to full article
He underwent numerous hours of surgery to save his life.  She cut his carotid artery and almost severed his spinal cord in addition to multiple punctures to the abdomen.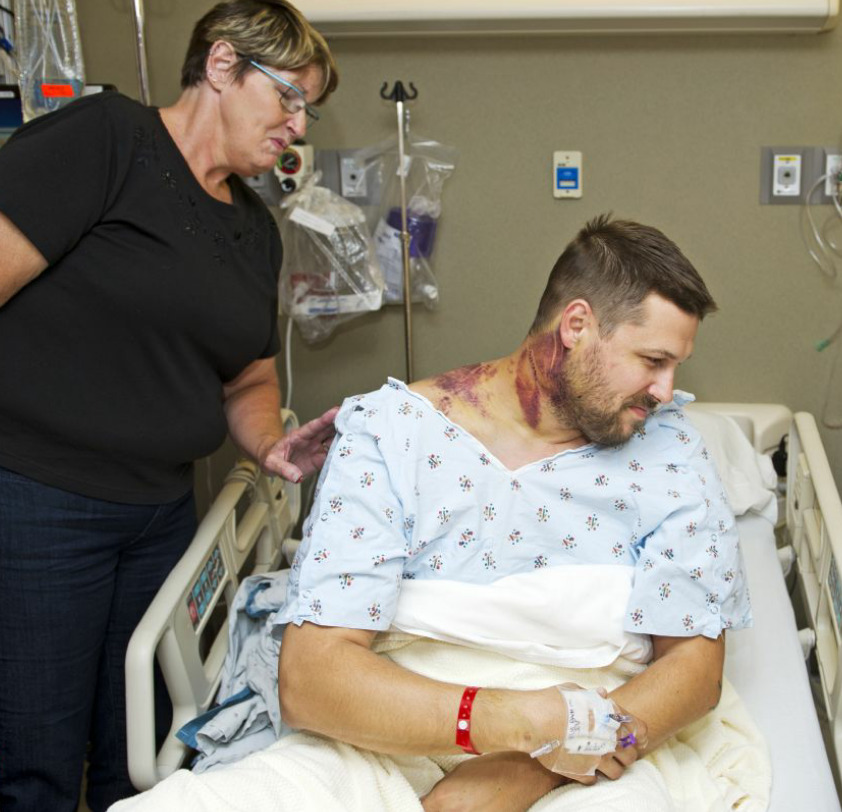 He spent nine days recuperating in the hospital and is expected to need mental and physical therapy for quite some time.  He is still is suffering from neuroglogical damage.
He is not able to afford insurance.  Legal fees are also mounting.
Keith is the loving father of two daughters.  He was in the process of renovating a church for the family before this tragedy.
It is unknown when he will be able to return to work. 
The proceeds of this fund-raiser will be used to cover his medical costs, legal fees, and basic home furnishings.  Any remaining balance will be donated to a local church. 
Any gift is needed and appreciated!
Organizer
Stephanie Peterson
Organizer
Willmar, MN