Please Help Cure Nathaniel
Nathaniel is our sweet 3 year old. He is intelligent and funny and cuddly. He has deadly food allergies and asthma. There is hope for a cure.
How Bad Is It?
Nathaniel has been anaphylactic 7 times in 2 years. 2 of those times he nearly died, and one of those times he almost died AFTER receiving Epinephrine, the only life-saving medication available to treat anaphylaxis. He has been to the ER many, many times in his short life and has been hospitalized 3 times for stays of 5 days each for asthma. His blood oxygen saturation levels were so low that he was receiving nebulized medication every 90 minutes. (Normal is every 4 hours.)
His allergist has said that he should not attend school. She said that there is just no way that he can be safe in a school environment. He cannot go to daycare. We must have a full-time babysitter in our home.
His diet is severely restricted. Because of that, Nathaniel failed to gain weight at all between June 2013 and June 2014. We were forced to put him on medical formula, free from his allergens, on a daily basis to help him to gain weight. The cost of the formula alone is enormous. (And thankfully, our insurance covers it.)
It goes without saying that he cannot eat in restaurants. He cannot eat food that other people prepare for him. I make almost all of his food from scratch. And every time he tries something he has never had before, we hold our breath, hoping that he doesn't stop breathing. Playgrounds are mine fields, as are birthday parties or any other social event. We live in constant fear. All while trying to make his life as normal as possible.
What can be done?
Traditional treatment for food allergies is avoidance of the allergen. That's it. There's nothing else. Since trace amounts of Nathaniel's allergens can set off catastrophic reactions in his body leading to anaphylaxis within 60 seconds, and since he is allergic to 22 foods and counting, total avoidance is next to impossible. Can you imagine avoiding even touching trace amounts of things like wheat, eggs, milk, cheese, soy, seeds, fish, turkey, shellfish, "natural flavors", chicken, nuts, peanuts, and on and on - things that are everywhere and in everything - every single minute of every single day? That's all that current FDA-approved treatment covered by insurance allows. Avoid. If the worst happens, treat with epinephrine. Hope it works. (It doesn't always.)
But there is hope.
Dr. Xiu Min Li
's research at Mt. Sinai's Jaffe Food Allergy Institute is pioneering research into the use of Traditional Chinese Herbs to treat allergies, asthma, and eczema, particularly FAHF-2 (for food allergies) and ASHMI (for asthma). There have been several very successful studies on mice and two studies so far on humans. They are preparing for their third human study now, all in the hope of finding a verifiable treatment, possibly even a cure, for food allergies, and getting FDA approval to pharmaceuticalize it. Happily,
these studies
 are rigorous double-blind, placebo-controlled studies, and are showing amazing promise, such as protection for at least half of the life span and no need for maintenance treatment once the initial treatment is complete. Sadly, because they are so rigorous, FDA approval, and therefore the ability to get the treatment covered by insurance, is years away.
Nathaniel was accepted into Dr. Li's private practice in May of 2014. While there is no FDA approval yet, patients like our son can receive the treatment through Dr. Li's private practice in Manhattan. Patients who can afford it, that is. The cost of seeing Dr. Li once monthly and obtaining the medications (teas, baths and creams) which he must take several times each day is about $500. Every month.
Why not just wait until you can get a prescription?
First, we don't know how long it will take for the trials to be completed. It could easily be 10 or more years, meaning that Nathaniel will be in high school or even college before treatment covered by insurance is available to him. Years that he will miss out on school, social activities, and will spend large amounts of time on steroids and in the hospital. It is also time that he will be developing the most - all while on a severely restricted diet. Years that at any time the worst could happen. Second, since beginning treatment Nathaniel has not had one anaphylactic episode and not one asthma flare requiring a trip to the hospital. As for lesser reactions, he has had one mild asthma flare during a cold that we were able to treat at home, and two hives - TWO! Thats' two hives in a kid who is usually covered head to toe in hives in a matter of seconds. For us and for Nathaniel, this is a miracle. It could mean a normal life for him and for our family.
How long will treatment last?
No one is quite sure but the most conservative estimate is 3 years of treatment. That's another 2 1/2 years for Nathaniel.
How much money will this cost?
We have paid out of pocket for Nathaniel's treatment for 6 months, but we can no longer afford it. For him to complete the 3 year treatment, we will need to pay at least an additional $15,000. And that's if the cost doesn't go up over the time of treatment. This is in addition to all of his other medical bills. It's just more than we can handle.
What are you asking for?
We are asking only for $500 each month through the duration of his treatment. Or whatever you can give toward that goal, either recurring or as a one-time gift. Whatever we receive, we will supplement if we can, or wait until we have enough to return to the treatment. The next month, we will start again, asking again for $500. Of course we are happy to accept larger contributions. If we exceed $15,000 at any point, we will donate the rest of the money to other children in need of treatment who would otherwise not be able to afford it.
Please contribute what you can. You are Nathaniel's best hope.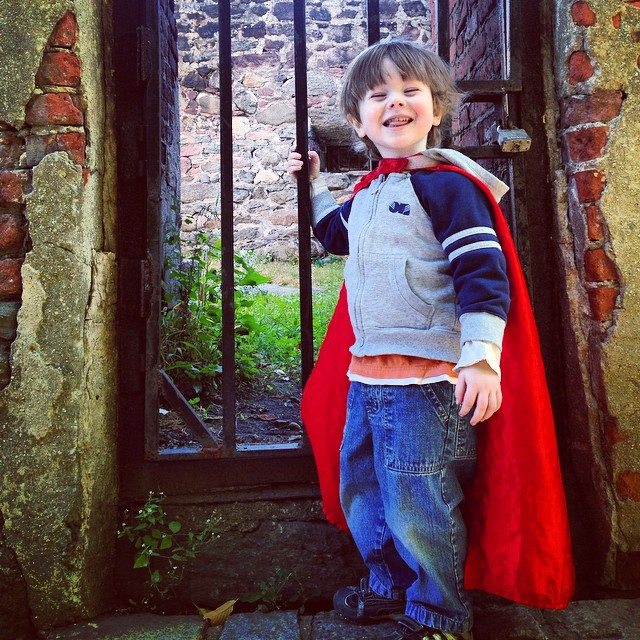 Organizer
Jenny Millsap Crutchlow
Organizer