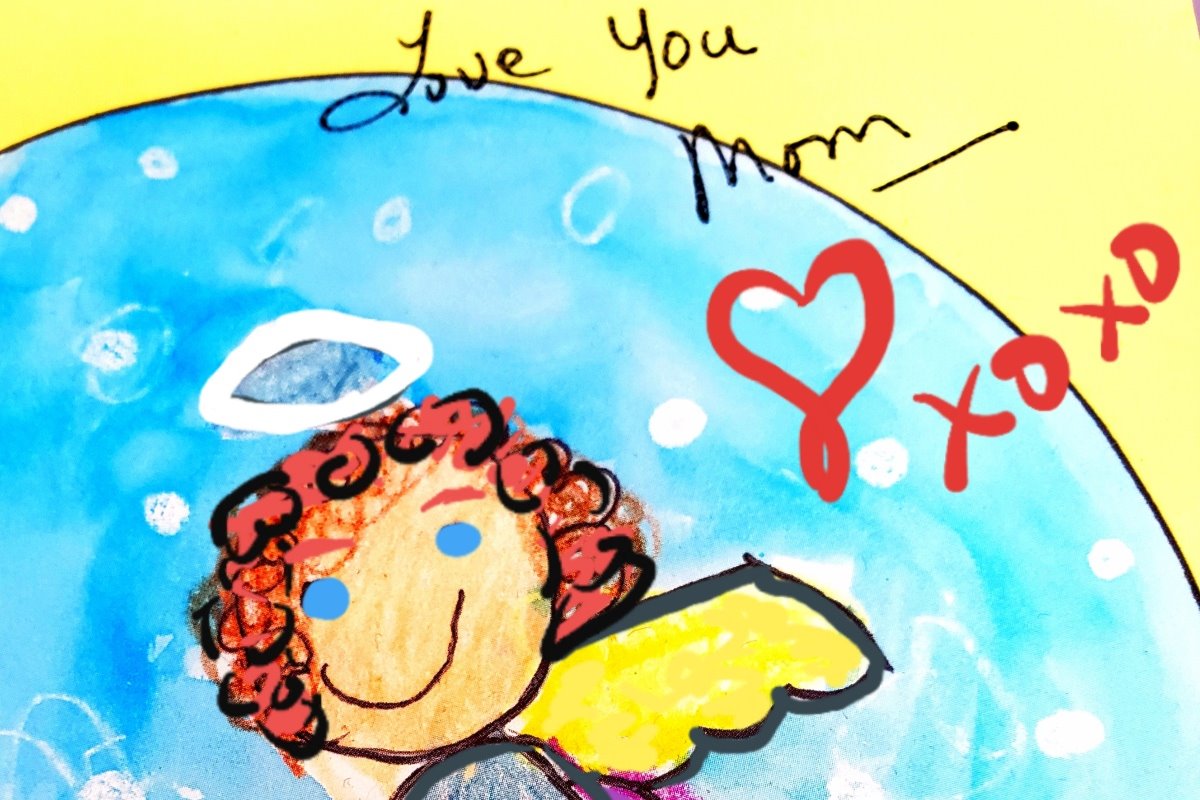 In Loving Memory of my Mom and Dad.
Hi, I never thought that I would need to do this.  However, due to events that have now occurred after my mom passing I now need help. 
The goal that I set is about all that is needed right now.  With my sibling interfering with the payment of mom's funeral and paying the bills that need to be paid it has been really rough.  Until a settlement is done, it has been devastating on a tight budget with the extra bills. 
All gifts of donations are welcome and appreciated.
Who will benefit from this fundraising: 
Money goes to paying bills moms, mortgage at moms house until the house is sold.  Also, I have the money that I paid for the funeral put on Hold because of the siblings' mischief at the funeral home. So unless I have the additional money to pay in full the funeral expense mom's funeral is on hold as well. 
Detail of use of funds is as follows:
Mom's house bills, mortgage, repairs if needed to maintain until the house is sold. Insurance coverage on Mom's house. Funeral expenses and burial.  All money will be accountable according to Will stipulations. 
Need the funds as soon as possible:
  Right now I'm paying my house bills along with moms.  Now also the utilities are going in my name because the sibling has started cutting off the utilities of mom's house while my other sibling is still living there legally by the will. 
My new son-in-law told me just this year when I went to see them.  That family means everything.  When he said that I knew my daughter again was with the right person. I will deeply appreciate any and all help.  All money that is not used to settle the estate of my
Mom
will be donated to Tunnels 2 Towers (Veterans families )  And to the disable Veterans charity that helps build homes for Vets that come back and need special homes to be able to be fully functional in their home.

The reason for the last charity is because of my Moms and Dads physical disabilities. 


The short side of the story: I was the caregiver for my Dad before he passed.  I was in mom and his home caregiving not at a facility. I was with Dad when he passed.  I knew that I would be the one taking care of Mom next. Shortly after Dad passed about 30 days later Mom needed help so I stepped up to do so without questions or hesitation. There are other siblings but they didn't offer.  The siblings all had jobs, families, their own lives to deal with.  My position was different I worked for myself and my schedule was my own, on time.  Mom needed so much more than just caregiving.  She needed help at her job, driving, errands, shopping etc.  she had a physical disability which limited her on physical things.  At the time of mom's passing, I had already been the full caregiver for her.  She paid me instead of someone else because I was family, not a stranger. The time I spent doing everything for mom didn't allow me any free time nor the time to work anywhere else. One of my siblings had started in 2018 trying to get Mom to switch the executor of her will to them.  My other sibling was the executor of the will who lived with mom.  But I did of the caregiving etc. rolls. The sibling that lived with mom had a severe illness that year and was in and out of the hospital for a year.  During that time the other sibling decided to make a move on mom for the executor of her will.  Stating to her that the sibling who was the executor wouldn't be able to handle the position because of their illness and might not even live past it.  The sibling told her they would take care of her and never put her in a home.  Mom could stay at home.  Mom fell for it and did change the executor to that sibling.   After she did change the executor to that new sibling, things changed with that sibling.  Around Christmas of 2018, that sibling stated bring up being in a home to Mom.  Every time that sibling brought the " being in a home talk " up with Mom I would hear about it.  I would have to assure Mom that would never happen.  Because it would have to be voted on by family.  And that it would only happen over my dead body.  Mom had all of her faculties in tack.  I did all the physical things she wasn't able to do.  Go to most recent talk of going to home.  The sibling who was now the new executor brought up Mom being in a home again on MOTHER'S DAY 2019.  After that sibling left Mom freaked out.  I was furious when I was confronted again with "the home talk" from the sibling who just left.  Again the very next weekend the sibling did "the home talk" again.  Again I was furious.  Mom had decided after the sibling left that she was changing the executor back to the original sibling on the will and myself.  She stated she was going to make it co-executors.   
I understand this happens.  I'm just not going to allow the continuation of the lie that sibling has started.  That sibling has done all kinds of mischief (
using mischief is because mom doesn't use bad words
)  since mom has passed.
1. Already has lied to the hospital to get information on mom. (the manager of the floor called and told me I was the one with mom when she was taken to hospital)
2. Lied to utilities on behalf of himself to cut the utilities off at moms house where the other sibling still lives legally. 
3. Presented himself as my deceased Dad to Hospital to get information on Dr. for death certificate etc. ( he doesn't realize the hospital has caller id) May have also done that with credit cards in Dad's name. 
4. Told company(s) including the Funeral Home that mom is at,  that he had all authority on everything involving anything about mom. (his name is not on the contract)
5. He has not been appointed by the Probate Judge, he has 0 power until then. But you would never know that by him.
6. Not going into what that sibling has said to the family.
This is just what I have evidence of and more. That sibling still hasn't even asked what happened with 
Mom that day. That sibling has threatened me and the sibling that legally lives at Mom's house. 
The sibling just after finding out Mom passed in the evening, the very next morning went to mom's house to let themselves in (the sibling had brought someone with them to be a witness when they went into the safe) while they knew the sibling that lived there would be at work. 
They weren't counting on me being there.  I had just walked into the house from the garage.  I was there to pay the new lawn guy, the old one had quit 3 weeks prior without telling mom. 
They (meaning the bad sibling) weren't aware that Mom told me to change the locks after the last time the sibling was there.  The weekend after Mother's day again "the talk about living in a home" and the sibling didn't mean her home. 
Yes, I am aware this is longer than I expected to write.  
I appreciate anyone and everyone that has used their time to read this asking for help.
The campaign title Completing My Task is from my Mom.  I told her that I would complete the task she last gave me. 

It also has to do with after Moms stroke that I had to walk her through completing her tasks. Like her pills and going to the bathroom. 
I haven't even had time to mourn my mom before this all happened.  I'm sorry and just sad.
thank you for reading
Love you
Mom oxoxoxoxoxoxoxo