Combat Deforestation Victoria Falls area, Zimbabwe
REASON FOR RAISING FUNDS

Tony Peel is organising this fundraiser on behalf of Victoria Falls Enviro Watch. VFEW are raising money to supply energy efficient rockets stoves to the local communities who are currently decimating the indigenous forests around Victoria Falls. When cooking on these stoves,  wood consumption is reduced by about two thirds. 

PROBLEM
The exorbitant cost of electricity along with the lack of supply to some areas in the high-density suburbs of Victoria Falls has led to a serious deforestation problem, as families are forced to collect firewood from the forests surrounding the town, to cook their daily meals. 
To give scale to the magnitude of this problem. There are approximately 10 000 houses in the high-density suburbs with 70% of these, housing 2 to 3 families in each. That equates to over 20 000 families. Estimates indicate that 50% of these families cook on open fires rather than electric or gas stoves. This means that between 5 and 10 tonnes of wood is consumed daily and none of this is coming from a renewable source.  
It is mostly collected from the indigenous forests surrounding the town, by ladies who venture into the wilderness, sometimes risking their lives as they encounter wild animals such as buffalo, lion and elephant.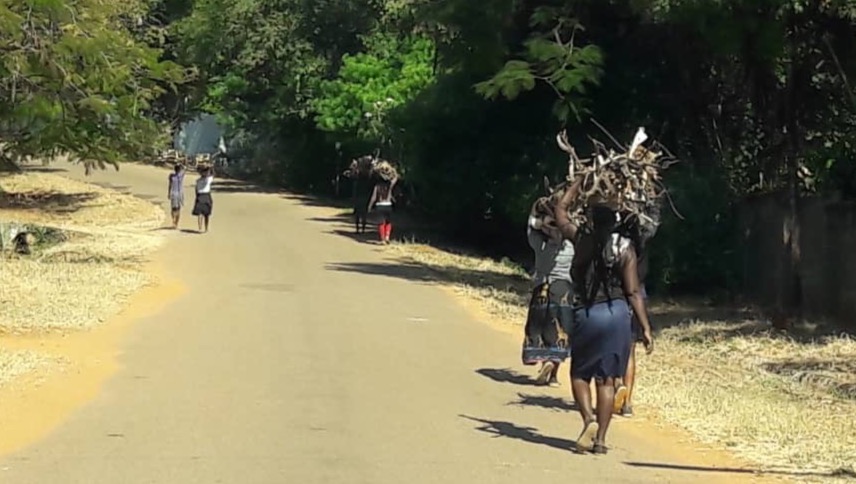 This is a sensitive issue that requires more thought than simply prohibiting the collection of wood and arresting the culprits.  
Until a solution is found it is hard to condemn the wood collectors for what they are doing to survive.  
POSSIBLE SOLUTION
A local non-profit organisation,
Victoria Falls Enviro Watch (VFEW)
has been working for months now to find such a solution. 
A multi-pronged approach is required which involves finding alternative and sustainable energy sources along with changing historical mindsets, but the initial target is to reduce the consumption of wood by introducing more efficient cooking methods. 
 Simple but effective Rocket Stoves are much more efficient than cooking on open fires. On analysis they use less than a third of the wood required to cook a meal on an open fire. If every family was using one of these stoves, rather than an open fire, between 3.5 and 7.5 tonnes of precious wood could be saved daily. 
 Some test Rockets stoves have been handed out to these groups along with demonstrations on how to use them successfully. The results are that the ladies are using the stoves successfully and are very keen to continue and support this vital initiative. 
The challenge now is that 10 000 stoves are required. The cost to manufacture a stove locally is US$10. Local manufacture has the added benefit of supporting local industry.
more details can be seen at VFEW   
https://victoriafallsenvirowatch.org/
VFEW does not currently have the funding to produce the stoves and is looking to anyone who has an interest in protecting the environment for future generations to support this initiative. No donation is too small. 
If we do not tackle this is issue, the forests surrounding Victoria Falls will be decimated within a few years.  
We thank you for your valuable support in this vital initiative.
Donations
Become the first supporter 
Give £20 and be a founding donor
Your donation is the start of Victoria Falls Enviro Watch's journey to success. Your early support inspires others to donate.
Make a donation
Organizer
Victoria Falls Enviro Watch