This fundraiser is intended to help Colleen and her grandson Michael, who she is raising on her own after the death of her husband and daughter (Michael's mother).  Recently Colleen fought and won an 18 month battle with breast cancer.  Times are very hard.  Michael is starting college in the fall and even though he received a grant for his education, he needs money for books, school supplies, and living expenses.  Colleen needs money to pay off some debt and to pay for her cat Gracie's ongoing vet care and special food, as she has recently been diagnosed with kidney disease.  We hope after reading their story you will want to help us achieve our goal.
On September 3, 2014 Passion 4 Paws adopted a cat named Patches (now called Gracie) to a woman named Colleen and her grandson Michael. We knew at the time that Gracie's adoption was special, but now we realize it was a truly divine intervention.
This is their story:
In May of 2013 Colleen was awarded custody of her 15-year old grandson Michael.  Her daughter Lisa had become ill and was no longer able to care for Michael or his younger brother David, who was born with cortical visual impairment, cerebral palsy, seizure disorder, mental retardation, and autism. With no father in the picture, Colleen and her husband Gary were the only family Michael and David had, but because of the severity of his disabilities, David was placed in a residential facility so he can receive the special care he needs.
Shortly after adopting Michael, Gary was diagnosed with pancreatic cancer and passed away in March of 2014. 
Six weeks after Gary passed away, Colleen herself was diagnosed with not one, but two different types of breast cancer.  She endured 14 months of chemotherapy and radiation, and 6 surgeries during her 18-month recovery, all while caring for Michael on her own and traveling 90 minutes to and from the residential facility to visit David.
It was during this time that we met Colleen and Michael.  Michael was turning 16 and wanted a cat for his birthday.  For weeks Colleen had been scouring Petfinder looking for a cat, but none had captured Michael's eye.  Until he saw Patches!  Colleen told me how each time she showed Michael a photo of a cat, his standard response was, "Boring!" and she thought they would never find one.  But upon seeing a photo of Patches he stated, "That's the one."
And she was the one!  Colleen adopted Patches on Michael's birthday. They renamed her Gracie and she immediately became a part of their family, even bonding with their little dog Peekaboo.
We thought things were going well until this past Christmas (2015) when Colleen reached out to us, very upset because Gracie needed vet care that Colleen couldn't afford.  There was talk about surrendering Gracie back to the shelter, but we knew instinctively that this wasn't the answer. Colleen and Michael are deeply committed to Gracie and Gracie loves them back just as much.  Colleen and Michael were both reeling from the recent loss of Michael's mom Lisa (Colleen's daughter) who after her long illness had passed away two months earlier.  Taking Gracie away from them wasn't the right thing to do, so in the spirit of Christmas, we took Gracie in temporarily, got her the vet care she needed, nursed her back to health, and then returned her to her family. 
In June we heard back from Colleen.  Gracie was very sick and she was afraid she might die.  Our vet confirmed that Gracie has kidney failure.  After being discharged from the hospital we placed Gracie in a foster home where she is receiving around-the-clock care (fluids, meds, and transitioning her onto a special diet).  The goal is to get Gracie well enough where she can be maintained on her special diet and return her back to her home in the next few weeks.  Regardless, Gracie will need on-going vet care for the rest of her life to monitor and treat her kidney disease.
It was during this recent incident with Gracie that we learned more details about Colleen and Michael's circumstances, and realized that she and Michael are really struggling. 
They literally have no money! 
They survive on Colleen's Social Security and a small survivor benefit from Gary.  Colleen's bout with cancer has left her unable to return to work at this time, although she would love to be able to earn extra money for her and Michael. 
After learning the full story about what this family has gone through, how they have persevered through heartbreaking loss and terrifying illness, all with a brave smile on their faces, so that perhaps those of you who know them may even be surprised when you read this, because you didn't even know the full story! 
All we know is that they deserve our help.
Michael is about to turn 18 and will be heading off to New England Tech this fall to study Mechanical Engineering.  He has his whole life ahead of him, but with his 18th birthday comes an end to his Social Security Survivor Benefits.  He received grant money to help pay for his first year of tuition, but he still needs money for books and living expenses. 
Most of the money we raise with this GoFundMe will go to Michael, so that he can get his education and begin this chapter of his life debt- and worry-free.
Michael is a very special young man with a heart of gold.  In spite of all the adversity he has endured, he managed to graduate high school with honors his senior year.  We give credit to his friend and mentor Jim Noonan, who Michael met through a tutoring program sponsored by Electric Boat where Jim works. 
Michael has an extremely charitable nature.  In additional to being a blood donor for the American Red Cross, he volunteers as a Client Coach for Horses Healing Humans, an organization in Stonington, CT that uses equine assisted activities and therapy to help people with physical, cognitive, and emotional challenges.  In this role Michael mentors a child who is working through some significant challenges. 
During the summer months Michael also volunteers approximately 40 hours a week at Terra Firma Farm in Stonington.  Michael helps run the farm and is often left in charge while the owners are away.  But most importantly, Michael volunteers at the summer camp where he helps young children learn how to care for the farm animals, and about planting, harvesting, and growing a garden, and other activities.
Colleen volunteers as an usher and greeter at the Good Speed Opera House in East Haddam, CT and in the gardening club at St. Mark's Episcopal Church in Mystic where she puts her green thumb to use by helping to keep the church grounds beautiful.
Even though Colleen has to scrape by to make ends meet, she somehow finds a way to put together and send out an occasional care package to the troops serving overseas.
At the beginning of this post we said that we believe Gracie's adoption was a "divine intervention" and we meant it.  Quite literally, we believe that Colleen and Michael were meant to adopt Gracie from us so that we can now help them get back on their feet and start living the lives they are meant to live.  They have been through so much.  They just deserve a break and we hope you will help them get the break they need.  Any amount is greatly appreciated and will not go unacknowledged.
Stephanie FergusonVice President, Passion 4 PawsCo-Founder, Pride Rock RescueKathleen BranchaudCo-Founder, Pride Rock RescuePast Volunteer, Passion 4 Paws
To help drive home this point, we have asked the people who know Colleen and Michael best to submit testimonial's in support of this fundraiser.  Here's what they have to say: 
Kristen LeClair, Volunteer CoordinatorHorses Healing Humans, Inc.
At Horses Healing Humans, Michael is an invaluable volunteer. He is consistently kind, hard working, and happy to lend a hand, no matter the task. It has been a joy to watch him grow and gain confidence as he helps our clients do the same. I am sure he is destined for success!
Ann Marie Houle, Teacher, Stonington School System
It is with great honor that I write about Michael. I had the pleasure of having Michael as a student throughout his four years in high school. What always stood out to me was Michael's maturity and dedication to his academic career. As a freshman he was a quiet young man who was hardworking, but not quite sure of whom he was yet. By senior year sitting in my classroom was a confident young man who never let the numerous unfortunate and life changing circumstances that life threw at him define who he was.
Michael has had to overcome so many personal obstacles in life and never once did he let that impact his work in the classroom or who he is at the core. As many know, the four years of high school are the formative years of finding out who you are and what you are made of. Without a doubt, Michael proved who he is with every peer and teacher that he interacted with.. He never let his obstacles at home or the pressures of adolescence dictate how his story was going to end. Instead he stayed the course and succeeded in ways that seemed impossible. He overcame every hurdle that was thrown at him and did it with a quiet confidence .
Many times you hear about a teacher that impacts a students life. Well in my case, Michael has impacted my life and will always hold a special place in my heart.
Jim Noonan, Electric Boat
Often in life, we hear the saying "you may not know it, but you helped me much more than you think". This is definitely the case for me and I am confident it will be for you, after you absorb this amazing story of hope and determination. My journey began with a random phone call in early May of 2015. It was Colleen, asking me if I was interested in tutoring her grandson Michael in high school math, in preparation for his senior year at Stonington High School. My employer, Electric Boat Corporation, has teamed up with several local Middle and High School guidance departments to provide tutoring support in a wide range of subjects; English, Math, Physics and Chemistry are just a few.  Each school receives a long list of volunteers and their contact information for people to choose from.
I had been signed up for this program for several years, but had never been asked to participate until the call came from Colleen. Her scientific method to selecting me involved scanning the aphetically listed data base and pointing to a name she liked, which happened to be me!
We began with weekly, scheduled appointments where I interacted with both Michael and Colleen. I look back today, my first impressions of them still ring true.
Michael is a soft spoken young man who is very compassionate, articulate and intelligent. He is very much a typical teenager with a passion for shared, online video games, he is a whiz with anything computer related, and he isn't a fan of homework. Michael is also wise beyond his years, and his volunteer work, be it with the farm or giving blood by the gallons, are an amazing testament to his character.
The homework issue was what caused Michael angst, and resulted in a failing grade for junior year mathematics. Colleen is a no nonsense force to be reckoned with, and when it became apparent that Michael would have to take 2 math classes during his senior year, she sought me out.
Colleen is an unwavering advocate for Michael, and wants the very best possible for him. Her unconditional love for him is truly amazing, and I am in awe of her drive and energy.  She has been faced with some serious medical challenges, yet she pushes forward. If I could think of one single act that would demonstrate her character and compassion, it would be the "care packages" (socks, hand lotion, Slim Jim snacks, etc.) that she assembles with her own limited funds, to send to our troops in the Middle East.
My journey with these two amazing souls has taken me to parent teacher orientation at Michael's high school, a road trip with Michael to the New England Institute of Technology, through the untimely passing of Michael's mother Lisa, Colleen's cancer, Senior Honor roll, Michael's Senior awards/scholarship banquet, and finally, in what I perceive as a great accomplishment, when Michael was asked what he intended to do after college, he responded by stating, "I want to work at Electric Boat".
Please join me in this fundraising effort.  It will help leave you with a sense of purpose and inner peace, while paying it forward.
MarySue Agostini, Physical Therapist & Friend
I met Colleen in 2002 after she was involved in a terrible accident which left her with severe injuries resulting in significant spinal surgery.  She came to me for physical therapy and a 14-year friendship was born.  I also had the pleasure of meeting Michael around this time, and I have watched him grow into a thoughtful and kind young adult.
 Colleen's spirit and humor in the face of this difficult recovery drew me in with admiration. Colleen has always shown deep resilience and strength during her treatment but also in so many aspects of her life that I have shared with her over the years. She worked very hard in her rehabilitation process and gained a great deal of function back after her injury.  She tried several times to return to steady work but her body would not allow it.  Despite her circumstances she has always remained positive, giving of herself to others and sharing her gift of laughter.
I have seen Colleen face many difficult situations over these years. When she feels down it never seems to last long and she fights her way to a better day.  Colleen has always put the needs of her immediate family first, in particular her daughter and grandchildren. She has spent much of her time and resources providing care and love for them even when she had little to give.  Their needs have always come before her own.
 The past two and a half years have been most difficult for Colleen.  She faced the diagnosis of her husband's cancer with courage and strength even though she shared with me the fear and sorrow she held inside. I watched her tirelessly care for him virtually single handedly.  She always had a smile for him and could make him laugh. I know she brought him joy and a sense of peace in those few short months before he died. 
I thought I had seen the limits of Colleen's strength and depth of her character with Gary's illness and passing.  Little did I know she would be tested yet again in a just a few weeks.  Shortly after Gary passed, she faced her own diagnosis of recurrent cancer.  Colleen persevered yet again, fighting her own battle with humor, dignity and an inner strength that continued to amaze me. I know her concern and love for Michael drove her through this tough time.  There were days that Colleen truly struggled but I believe it was her thoughts of Michael that pushed her forward.
As Colleen was emerging from this battle and just getting back on her feet, she was cruelly dealt another challenge.  Her daughter, Michael's mother, was hospitalized for complications of her illness.  She died last October.  Once again Colleen dug down deep to find her resolve and struggled to get through this obvious heartache.  Despite her own suffering she pushed forward, her concern was for Michael and how he would come through this tragedy.
These are only a few reasons why I am happy to support this cause for Colleen and Michael.  They are both truly remarkable people.  Colleen has said to me many times how afraid she is of not being able to give Michael the benefit of an education.  I hope you can also see how much they deserve support at this time.  Michael deserves this opportunity more than anyone.  He is a wonderful young man and an education will drive his future.  Colleen deserves to live without the constant stress of her financial limitations. I know she will use this support responsibly and she will find a way to pay it forward. 
Kathleen Hocking, LCSW, Saltmarsh Counseling, Groton, CT
I have worked in the social work field for the past 37 years, and in the course of my career, I have had the opportunity to meet many people who have inspired me and taught me valuable life lessons.
I met Colleen Little when she was referred to my counseling practice by the LCSW at the L&M Cancer Center.  From the initial session on 5/19/15 to the present moment, I have been continually amazed by Colleen's strength, tenacity, commitment to her grandson's wellbeing, as well as her capacity to find humor during the most trying of times.
From the loss of her beloved spouse, Gary, whom she cared for at home throughout his illness, to 6 weeks later undergoing extensive surgery and chemo and radiation treatments, and all the while tending to, caring for and monitoring Michael's educational pursuits, Colleen has been unstoppable. Then, the tragic death of Michael's mother and Colleen's daughter, Lisa, in October 2015 threatened to deplete Colleen of the will to go on....yet, there was Michael to love and look after...to launch into his own life..Michael,so deserving of life's opportunities, especially after experiencing so many losses in his young life. Colleen rose to the responsibilities once again, with even greater commitment to this young man.  Yet, they have struggled...emotionally, physically (Colleen), and financially, and they are currently in need of a community of people who can reach out through this Go Fund Me account.
Funding this account will help Colleen in sending Michael to college, so that his dreams and visions of a successful future can be achieved. In donating, you will be assisting the lives of two (2) very deserving individuals, who I know, will "pay it forward" if the future allows them to do so. Michael and Colleen currently do volunteer work in the community, despite all their other challenges.  Michael consistently demonstrates a strong work ethic and a solid moral character, and I cannot imagine two people who are more deserving of a "hand-up".
 Thank you for reading this letter, and for your potential contribution to this Go Fund Me site.
Proud Grandma & Grandson at graduation!
Michael and his mentor Jim Noonan
Michael working at Terra Firma Farms
Colleen and her grandson David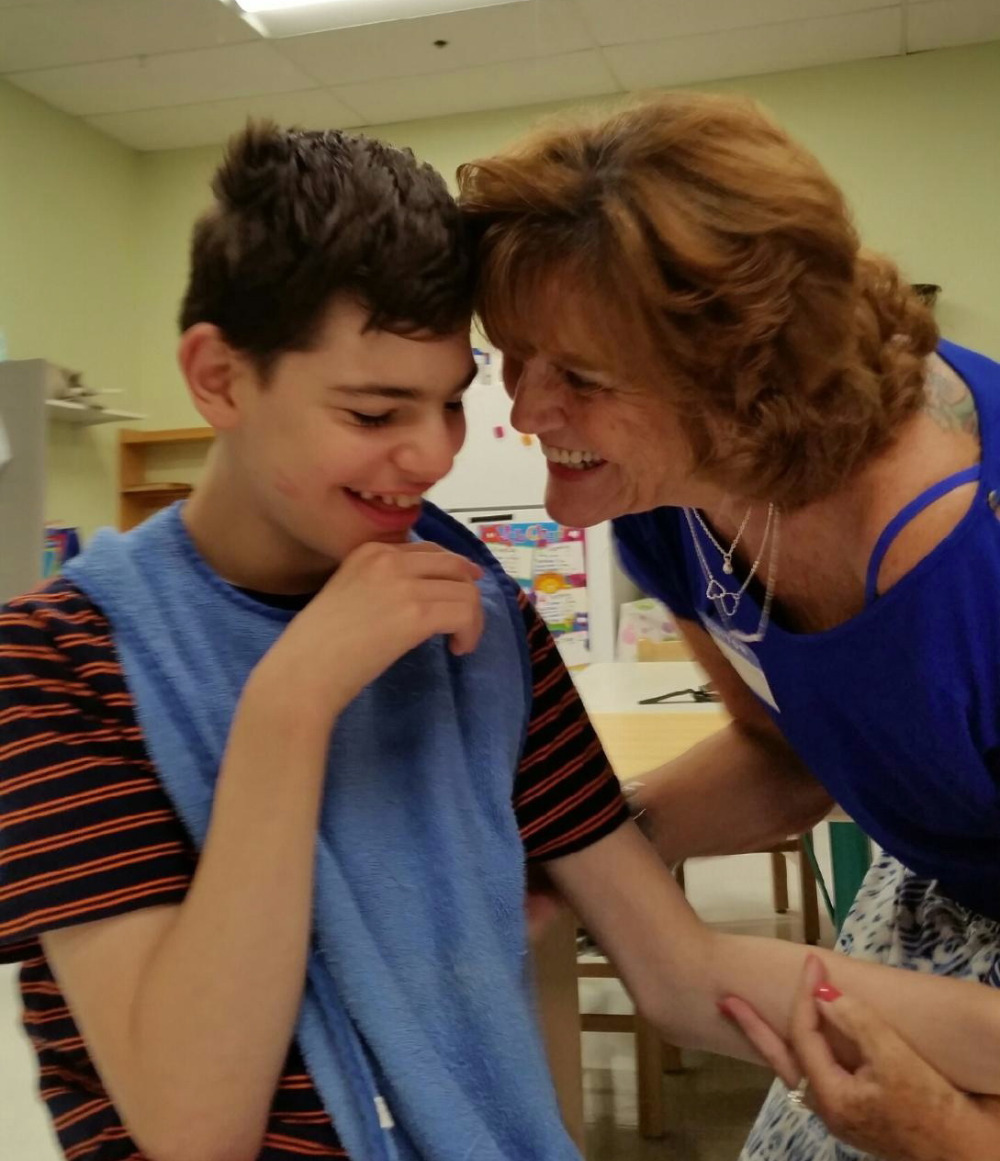 Colleen visiting Gracie in her foster home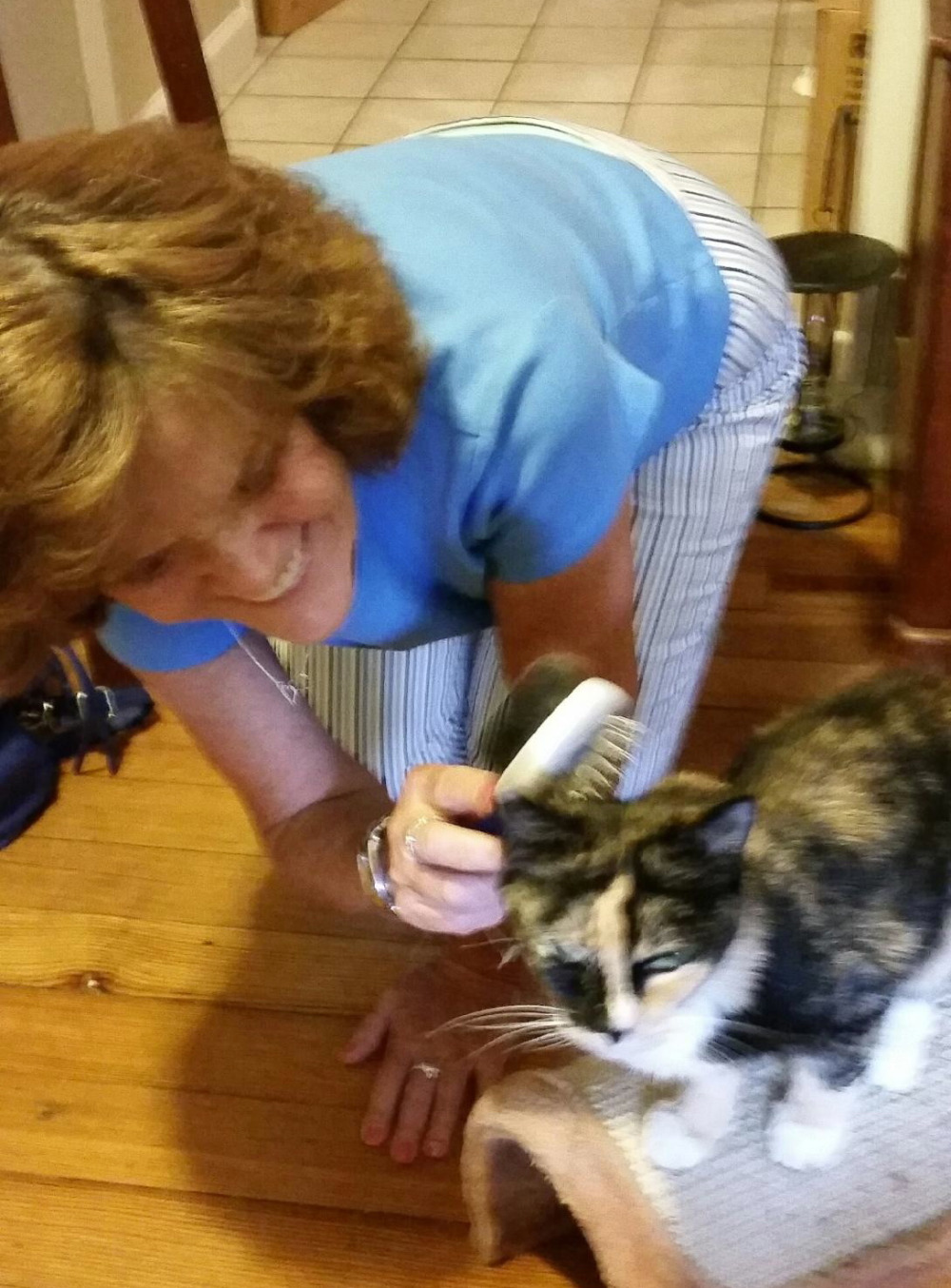 Gracie helping her mom pack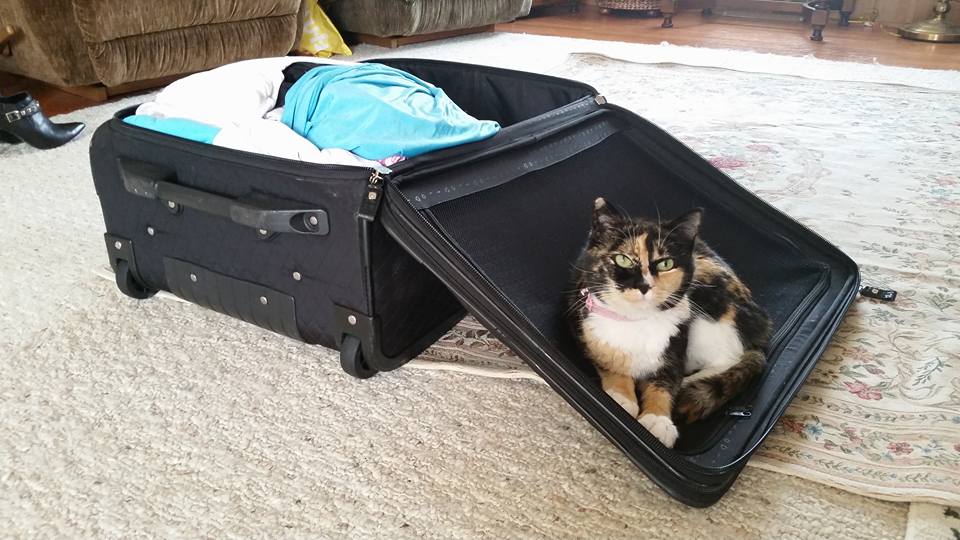 Gracie (formerly Patches) adoption announcement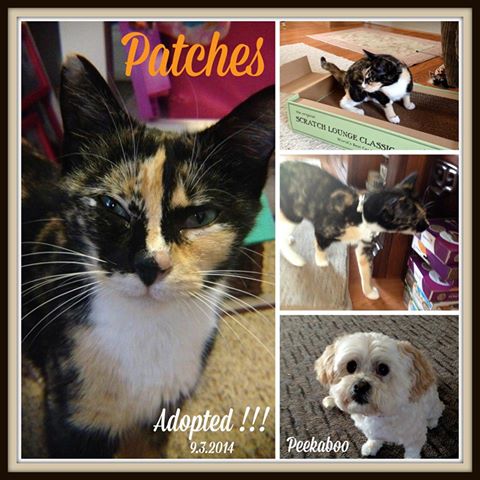 Colleen and her late daughter Lisa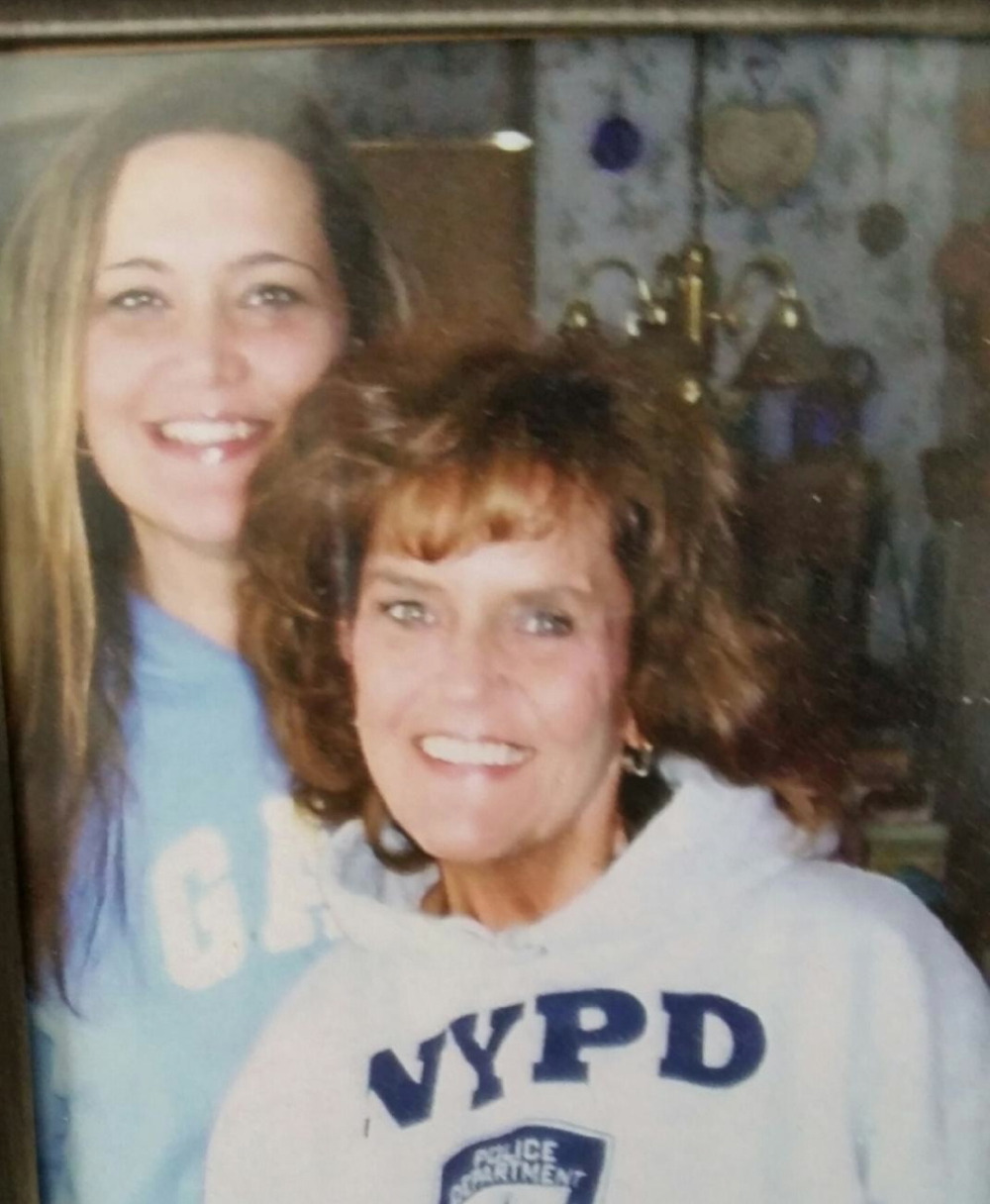 Colleen with her late husband Gary