[
English version below, after the Italian one
]
[
Italian
]
Ciao! Siamo due ragazzi romani di 24 e 33 anni, cresciuti all'ombra del campanile della parrocchia Ognissanti, all'interno dell'oratorio San Luigi Orione. 
Per anni il bar dell'oratorio è stato un punto di riferimento per tanti bambini, ragazzi, mamme e papà. La Domenica mattina dopo la messa, tutti i pomeriggi dopo tanti giochi in compagnia o prima dell'ora di catechismo, tante persone passavano per il bar dell'oratorio, sicuri di essere accolti con un grande sorriso e un buon caffè... 
Purtroppo, da qualche anno il nostro bar è stato chiuso e i locali sono caduti in rovina.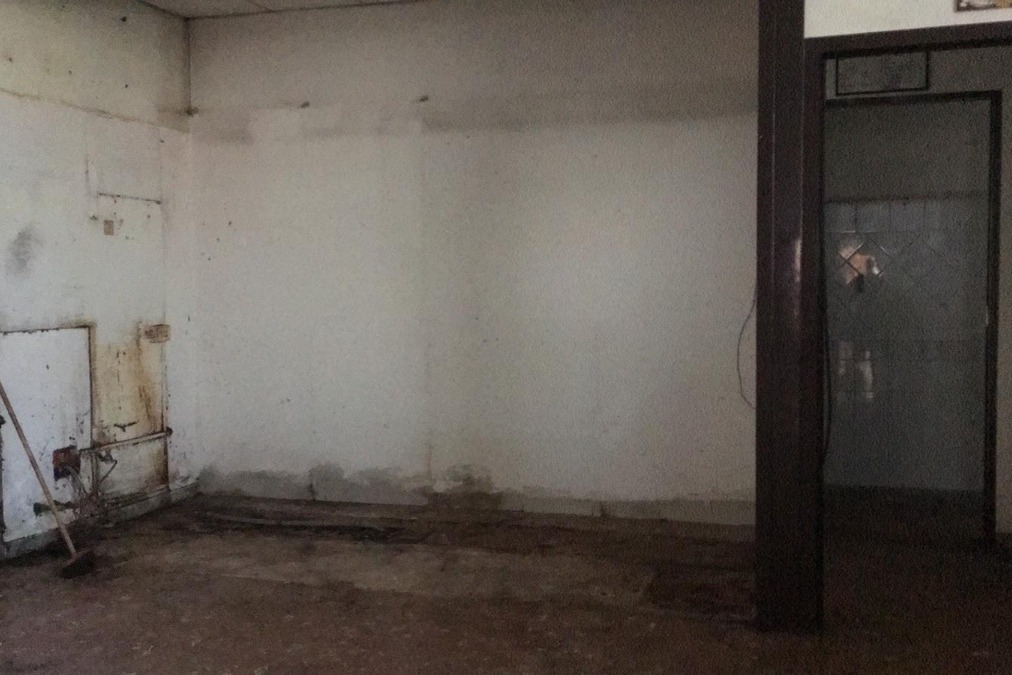 Abbiamo trascorso l'ultimo anno a lavorare con i superiori della nostra parrocchia per chiedere che i locali ci potessero venire affidati per poi investire i nostri risparmi nella rinascita del bar e poter restituire alla nostra comunità un luogo di aggregazione e ristoro e, allo stesso tempo, poter trovare una nostra occupazione e poter iniziare a guardare con più fiducia al futuro... dopo tanti mesi questo sogno si sta per avverare e dal mese di Novembre abbiamo ufficialmente firmato il contratto di locazione dei locali del bar....
Ora però inzia la parte più difficile, perchè le spese per poter far rinascere l'attività nel rispetto di tutte le regole e legislazioni sono moltissime e, nonostante l'investimento dei nostri risparmi, l'aiuto grande dei nostri genitori e amici, vorremmo chiedere anche il vostro aiuto! 
In particolare, siamo riusciti con tanti sforzi ad acquistare il bancone (15.000 €), e vorremmo chiedere il vostro contributo per realizzare le seguenti opere:
- rifacimento impianto elettrico e acquisto luci led
- rifacimento impianto idraulico
- lavori di muratura per il rifacimento totale dei locali
- pagamento manodopera
Vi ringraziamo sin da ora per tutto il vostro aiuto e, soprattutto, vi invitiamo tutti all'inaugurazione del nuovo bar del nostro oratiorio "Coffee Bar Orione" prevista per il mese di Febbraio 2019 (ulteriori aggiornamenti seguiranno!)
[
English
]
Hello! We are two Roman guys aged 24 and 33, grown up in the local parish church "Ognissanti", inside the San Luigi Orione oratory.
For years the oratory cafe has been a point of reference for many children, youngsters, mothers and fathers. On Sunday morning after the Holy Mass, every afternoon after many games or before the time of catechism, many people passed through the cafe, sure to be greeted with a big smile and a good coffee ...
Unfortunately, some years ago our cafe has been closed and the building has fallen into ruins... (see pictures above)
We spent the last year working with the superiors of our parish to ask them to entrust the building to us and let us invest our savings in the rebirth of the cafe and be able to give back to our community a place of aggregation and refreshment and, at the same time, to start a very fist job and to start looking with more confidence in the future ... after many months this dream is about to come true and in November we officially signed the rent contract of the cafe premises....
But now the most difficult part starts, because the costs to be able to revive the business in compliance with all the rules and laws are so huge and, despite the investment of our savings, the great help of our parents and friends, we would like to ask also your help!
In particular, we have managed with so much effort to buy the counter (€ 15,000), and we would like to ask for your contribution to carry out the following works:
- rebuilding of the electrical system and purchase of LED lights
- hydraulic system remaking
- masonry work for the total renovation of the premises
- labor payment
Thank you so much in advance for all your help and, starting from now, we would like to invite you all to the inauguration of the new "Coffee Bar Orione" planned for February 2019 (more details will follow!)