Inspired by Elijah's Story
Our Goal:
To raise a minimum of $10,000 dollars for the Willson Heart Center Endowment of the Children's Hospital Central California.
Who we are:
We are Dave, Lauren and Elijah Sparks from Orcutt, CA
Our Story:
Our son Elijah, born May 1, 2014 was prenatally diagnosed with Down Syndrome and a rare congenital heart defect called Atrioventricular Septal Defect (also known as an Atrioventricular Canal Defect). This defect allows extra blood to circulate the lungs, and untreated causes high blood pressure in the lungs and forces the heart to overwork which causes it to enlarge ultimately resulting in heart failure.
Our local Perinatologist referred us to Dr. Owada, a pediatric cardiologist at Children's Hospital Central California 3 hours away from where we live, who ended up overseeing Elijah's care and explaining to us that Elijah needed to have open heart surgery to repair the defect.
On July 28, 2014 at 3 months old, Elijah had an open heart surgery performed by Dr. MacDonald, Dr. Birek and a host of other support Doctors, Nurses, and other amazing people at the Children's Hospital Central California.
Post surgery, Elijah has been cared for by a team of Doctors, Physicians Assistants, and Nurses in the Pediatric Intensive Care Unit. As a matter of fact we are sitting next to him in the PICU as this is typed! Lauren and I cannot adequately describe to you in words how fantastic the care and compassion for our son has been over the last week but we promise you it has been incomprehensibly inspiring and humbling.
Elijah 2 hours Post Surgery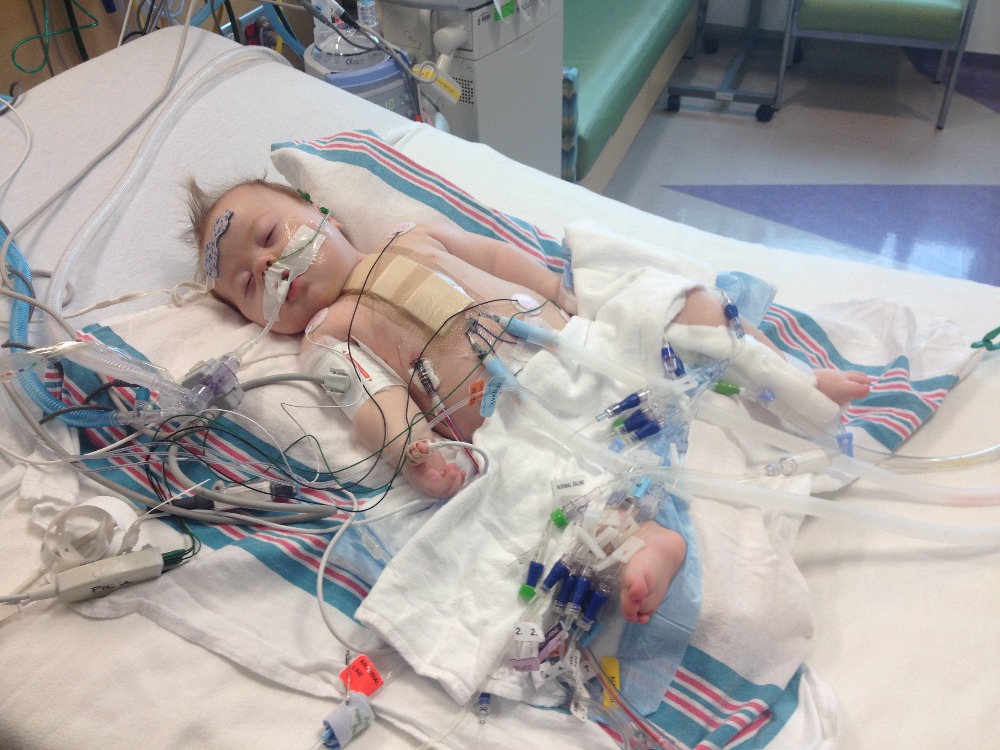 Elijah 1 day Post Surgery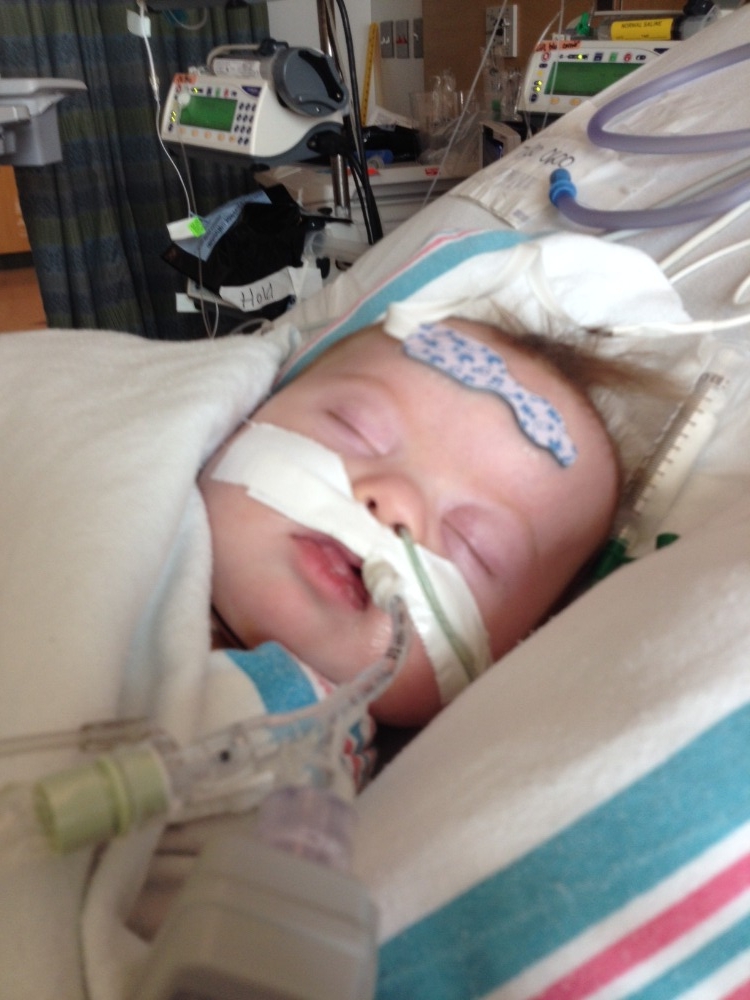 Elijah Being Spoiled by the PICU Nurses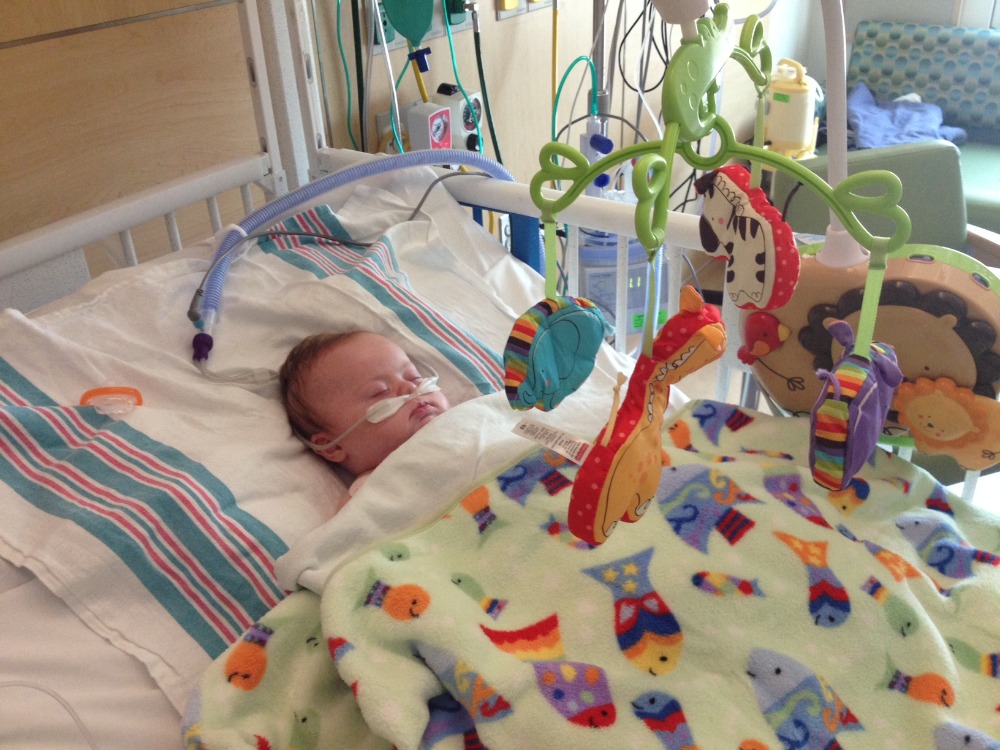 Elijah 1 Week After Surgery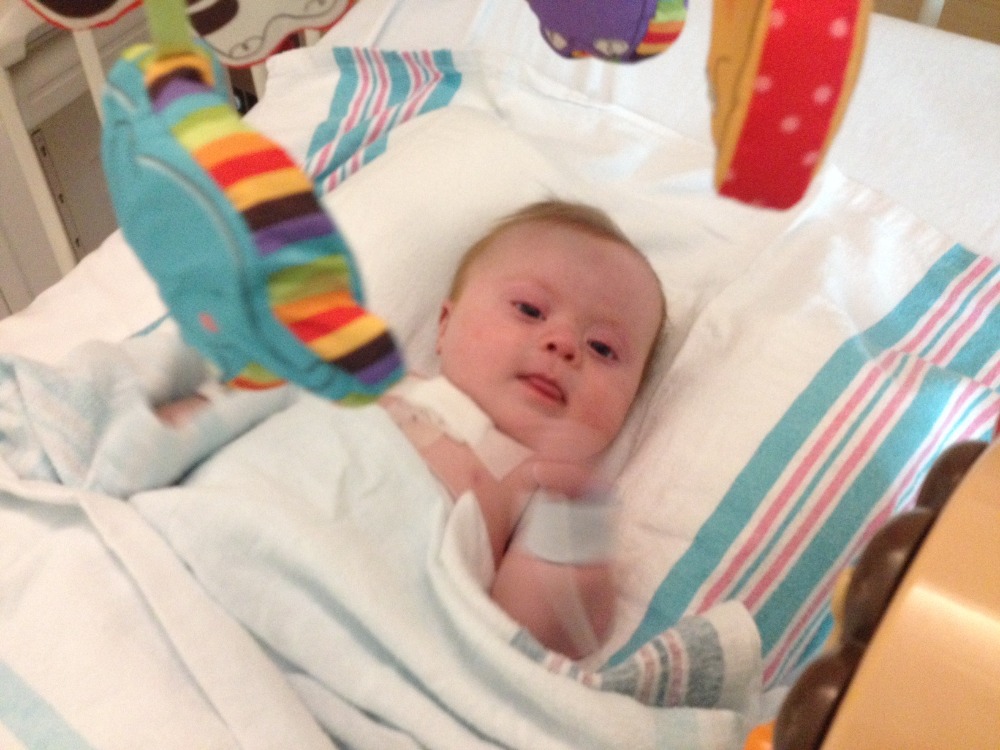 While Lauren and I have been blessed with stable work and excellent health insurance, we have seen first hand during this experience that not everyone is as fortunate as we have been. Through conversations with other patient's parents and the amazing staff at the Children's Hospital, Lauren and I have become acutely aware of how many children's lives are saved and how many great things take place at this hospital each day because of the donations of generous people from all over the nation.
As we have sat in the hospital all day, every day, for the past week we have discussed multiple times how we would love to be able to donate to the place that saved Elijah's life and will definitely do so if we ever "strike it rich". Today (Sunday August 3, 2014) as I walked past the "Champions for Children", which is a wall in the hospital listing all of the donors that have generously made this place a reality it dawned on me that I may not be rich but that doesn't mean I can't do something today.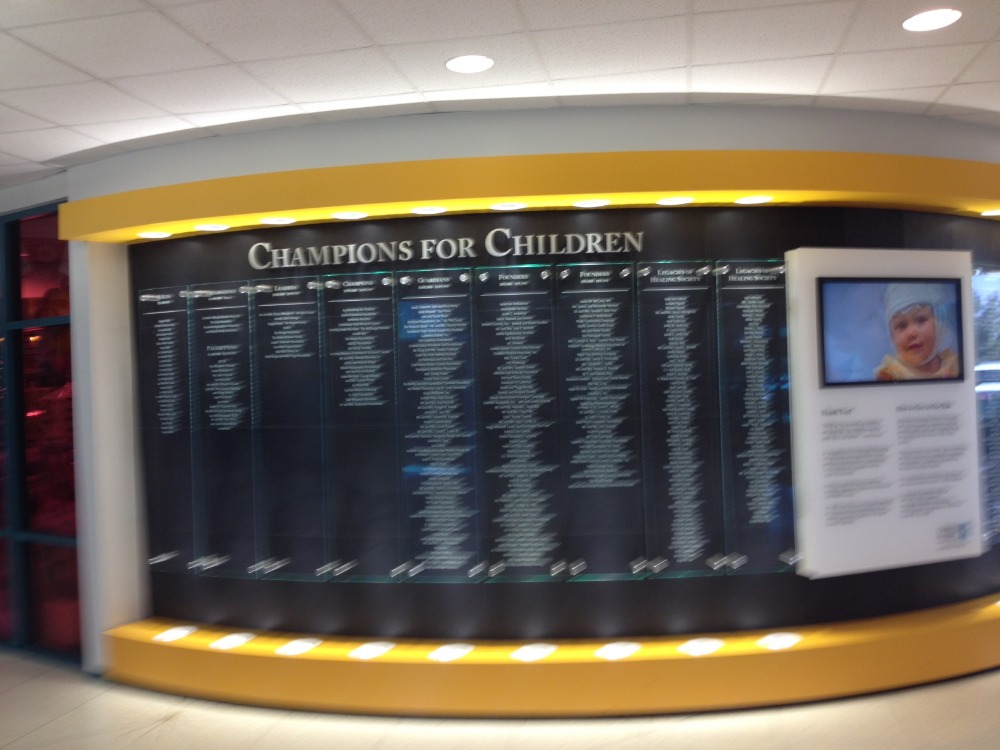 So here I am, a guy who has never had a facebook account, who avoids social media and online attention like the plague, putting our story online for anyone to see, humbly requesting donations for something we believe in. Our goal is to raise a minimum of $10,000, which we will donate to the Willson Heart Center Endowment of the Children's Hospital Central California.
Anything you can give will be greatly appreciated and go to a good cause. So while our passion is strong and the images of our son's life being saved are fresh, we take the opportunity to plead for the other children and families that are not as fortunate as we have been. You can read about various Children's Hospital of Central CA success stories at the link below.
http://www.childrenscentralcal.org/PressRoom/SuccessStories/Pages/Alexandria.aspx
Thank you for taking the time to read our story and consider our request. Please feel free to pass it on to anyone and everyone you know.
Respectfully,
Dave, Lauren, and Elijah Sparks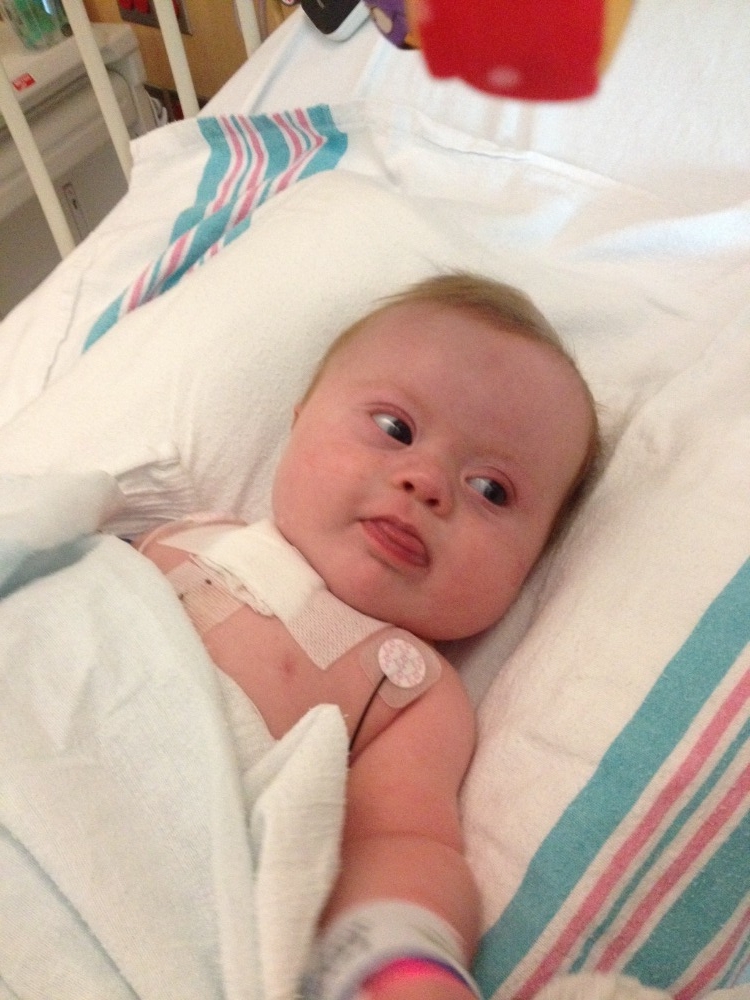 Organizer
Lauren Sparks
Organizer
Santa Maria, CA