Chole Mjini Crowdfunding Campaign
Chole Mjini, in the heart of the Mafia Island Marine Park, Tanzania may be the most beautiful, serene, relaxing place you will ever see but there is so much more to this lodge than meets the eye.
We began this project 27 years ago, to create a new model for tourism, where your travel adventure is climate-friendly, helps to uplift the indigenous people and contributes directly to the conservation of the remote areas that you visit.
When we started only one Chole child had ever finished primary school and there was no health care. Only one person had formal employment. 
We pledged to eradicate malnutrition and anemia and to educate two generations of Chole children so that they will shape the future of their community. Thanks to the generous support of our guests and friends over the years/ through the scholarship scheme of our charity, we now have 17 university graduates, hundreds of kids who have completed secondary school; we have built a kindergarten and a school and a small hospital but our pledge to the children is only halfway completed.
We want our Chole kids to continue to dream of being astronauts, scientists, engineers, doctors, pilots and even Presidents and so escape the trap of the poverty of their birth. Please help us to keep their dreams alive.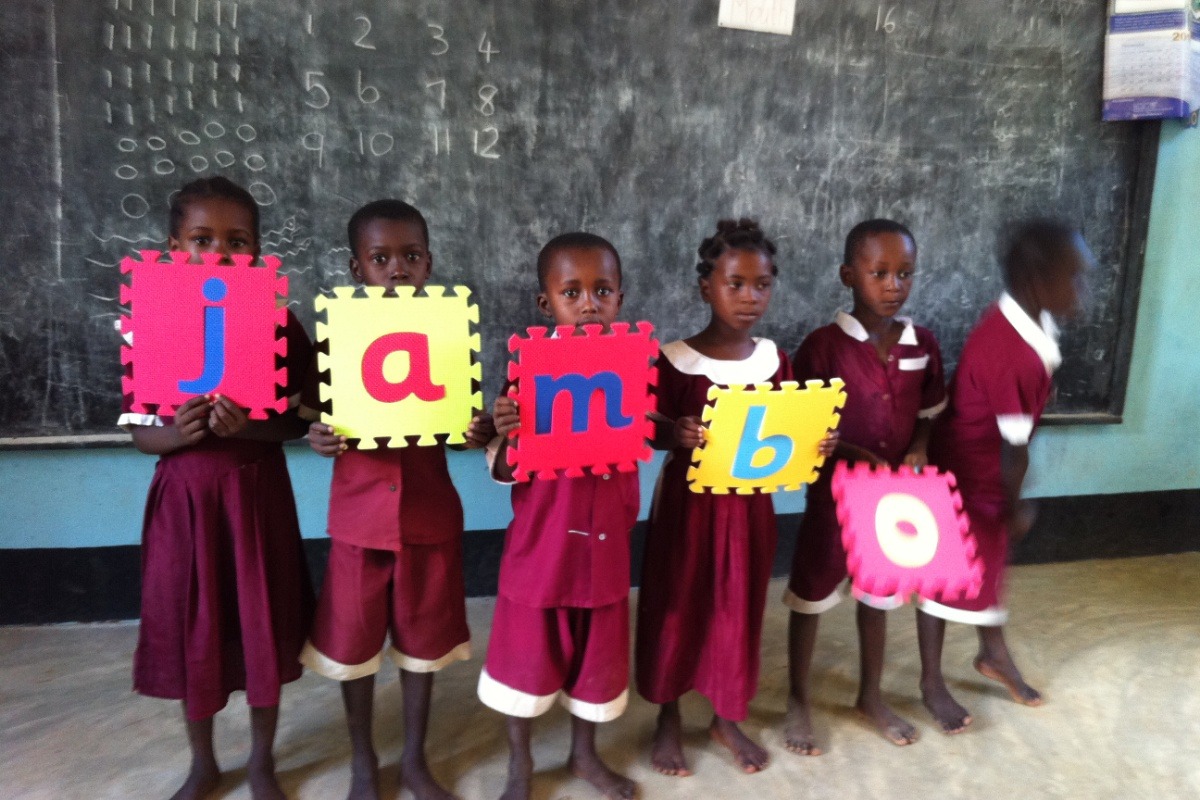 We have saved the Seychelles fruit bat from extinction in the African islands, we started the research and conservation of whale sharks in Mafia, we support reef conservation, we grow mangroves, we have shored up and restored historic ruins.
More than 100 out of 300 adults in our community are normally employed or otherwise make a living from tourism. 80% of the people who living off tourism in Mafia have lost their livelihoods and are now either fishing, making charcoal from mangroves or lime from corals. Their children are forced by hunger to raid bird nests, hunt birds and small mammals. There is no income from tourism to support patrols in the marine park.
All of our lodge reservations have been postponed until next year. This year there will be no income and there is no bailout plan. There aren't affordable loans in Tanzania but we are still full of hope and we have ambitious plans to protect our reefs and feed our Chole children. Not only will COVID-19 wipe out the significant gains that we, together with the help of our friends and guests, have made in healthcare and education on Chole Island in the past 27 years of our involvement on Chole Island but it can easily take our community back to the poverty, the malnutrition and anemia of the 1980's and this will not only devastate our community but also our amazing coral reefs, and the magnificent marine life that depends on healthy reefs, unless we can find a way to endure a year of no tourism and no income.
Our company and our two lodges, the Chole Mjini Tree house Lodge and Kitu Kiblu Beach Lodge, are key drivers of social development and conservation in our community. Our activities employ more than 60 people directly and our UK charity, The Chole Mjini Trust Fund, every year, year after year, pays for a kindergarten and meals for 60 or more kids, provides scholarships for 100 or more older kids in secondary schools and 10 or more young women and men at university and also partially funds healthcare on Chole Island.
We, however, are not asking for donations to our charity, as we have done in the past. We are asking you to help us personally so that our company can survive the next twelve months. The Chole Mjini Conservation and Development Company Limited is the driving force, the dynamo, that fuels and holds all our diverse projects together. If our lodges close, the flow of guests, some of whom donate and some of whom help in other ways or just spread the word, will cease probably never to restart.
You can help us by:
1)    Spreading the word. You can help us enormously by spreading the word about the impact of COVID-19 on the economy and, as a result, on wildlife conservation in places like Tanzania and also by using your social media network to tell your friends about our appeal and our discounted offers.
2)    Making a donation. We appreciate any amount you can spare, no matter how small, that you can contribute to our funding campaign.
3)    Taking advantage of our "Pay Now, Stay Later" promotion. We are freezing our current rates and offering a minimum of 20% discount (up to 50% discount if you stay for 7 or more nights) if you pay us now for a stay at any time before 31MARCH2022. This offer will also be launching on our website www.cholemjini.com on 03AUGUST but don't wait too long because the offer is limited to the first 20 couples who respond.
We really appreciate that you too may be under enormous pressure right now, so please do not feel any more pressure from us.
If you want to book a stay with us, please visit our website and don't forget to tell your friends. We are open for business and we also have long stay discounts. This is a wonderful place to 'sit it out'. No virus, no restrictions, good internet, very few people, wonderful fresh food, glorious nature and serenity and all of it almost to yourself. As hidey holes go, it doesn't get any better than this.
 Until we meet on Chole or elsewhere Anne, Didier, Maya and I would like to thank you for whatever assistance you can offer and wish you and yours the strength of character to endure these tough times. Please stay safe and keep well and "may the road rise up to meet you and the wind be always at your back".
Donations


Fundraising team: Chole Mjini (3)
#1 fundraising platform

People have raised more money on GoFundMe than anywhere else. Learn more

GoFundMe Guarantee

In the rare case that something isn't right, we will refund your donation. Learn more

Expert advice, 24/7

Contact us with your questions and we'll answer, day or night. Learn more