Cystoscopy after Chemo&Radation for Bro Ed Tesico
A message from Bro. Ed's daughter, Ish:
UPDATE AS OF FEB. 19, 2019
-Dad will have a new treatment protocol, he needs to undergo new chemo with radiation combination. Metastasis was found on his pelvis bone near urinary bladder. 
Originally Dad was upposed to have an operation to remove his bladder but because of the metastasis in his pelvis bone, that may not be a good option. 
Please help us.. . . . .
Good day to all, this is for my father Edgardo K. Tesico who was diagnosed with Urinary Bladder Cancer last June of 2018. Just to share a little, I was also diagnosed with cancer around 4 years ago and through GO FUND ME many kind-hearted persons donated, extended their help and prayed. With all those support I was able to complete my chemotherapy and radiation, I hope it would do the same for my father.
Bro. Ed, as he is called by most at Metropolitan Cathedral and Parish of St. Sebastian, Lipa City Batangas, served the Lord for 30 years as Lay Minister and Animator of Altar Servers but retired a year ago, is now on his 65 years of age. Despite his age and condition, my father remained optimistic that he will be able to fight cancer.
He did several tests, biopsy (Transurethral Resection of Bladder tumor-was incomplete because of the size of the tumor) and scans to know the best treatment plan for him. With God's grace he is in good physical condition to start his medication. He will undergo chemotherapy (Cisplatin and Gemcitabine) followed by Radical cystectomy or the removal of the entire bladder. His cancer cells were said to be aggressively growing fast in number and we pray that we may be able to have the resources to go on with the treatment.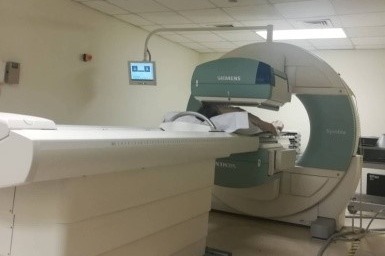 We humbly ask for anyone who can help my dad for his medication. Thank you!
"Heal me, Lord, that I may be healed."
 - Jeremiah 17:14

Organizer and beneficiary