On Sept 17, 2019, Chelsea was doing two of her favourite things – travelling and hiking – when her life was changed forever.


While backpacking in Turkey, Chelsea had embarked on what was classified as an easy, safe hike when the ground suddenly gave way beneath her.  She fell 15 feet onto rock. 
She suffered a complete spinal cord injury at the T-12 level, paralyzing her from the waist down. Days later, an extremely rare complication (S.P.A.M.) caused further damage to her spinal cord up to the C5 level. Chelsea is now paralyzed from the chest down, with damage to her hands and lungs.
Chelsea is a 32-year-old woman with an ever-curious spirit and a monumental love of the outdoors. She regularly summits mountains, skis all winter, mountain bikes after work, and is an avid world traveler.
Whether through her volunteer initiatives or her work in Sustainability and Community Development in Northern BC, Chelsea has always worked to make a positive impact in the world. She is a loving daughter and sister, a loyal friend and a hard worker.
But above all else, Chelsea is an adventurer.

Prior to her accident, Chelsea was an active and fiercely independent person. She has no plans to let her new circumstances change that - but she's going to need some help.
We've launched this campaign to ensure she has everything she needs to get her independence back so that she can continue to inspire others and live a fulfilling personal and professional life.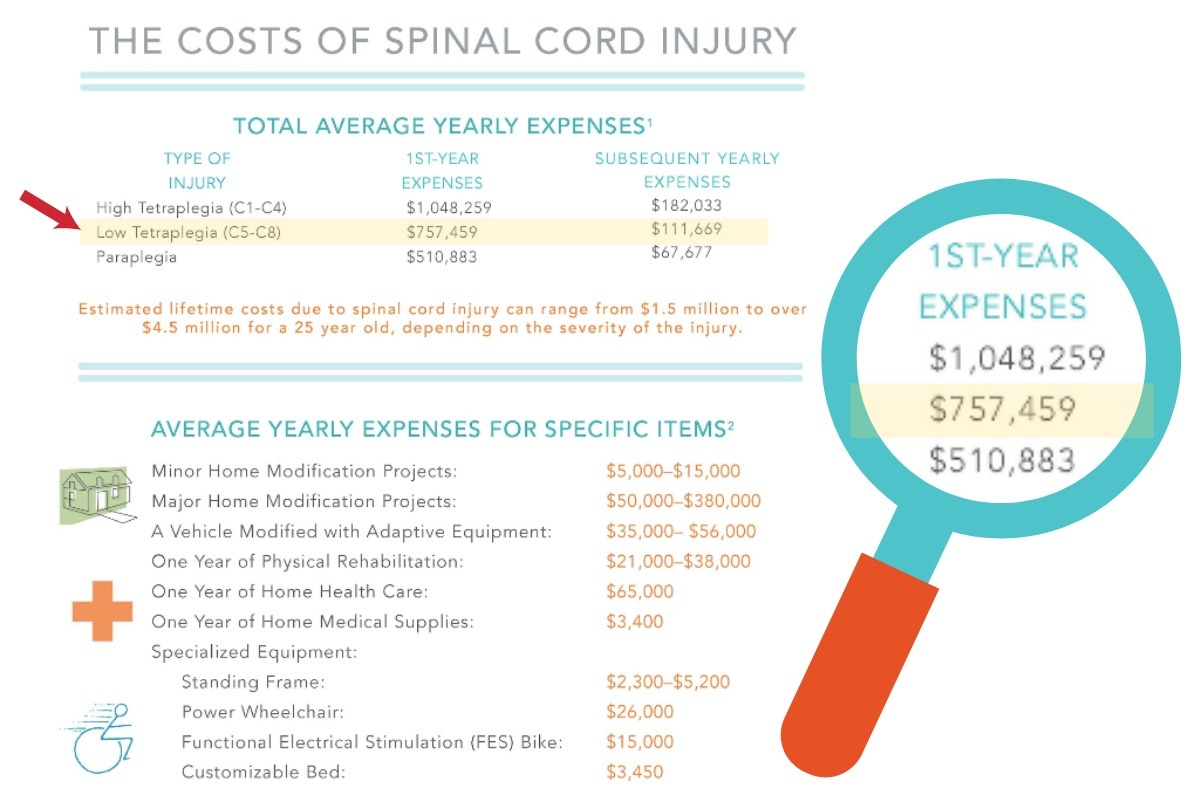 Chelsea will require support and equipment for most daily activities.
Equipment

Hoyer lift, ramps, wheelchair lift, manual wheelchair, power wheelchair, etc

Home modifications

Bathroom renovations, kitchen renovations, accessible appliances, ramps, widened doorways
Medications, Care & Therapies

Occupational therapy, physical therapy, mental health and trauma therapy
Total Estimated Costs: $320,000 - $400,000*
       ***this is a low estimate, not accounting for unforeseen expenses 

Chelsea will also be opening a Registered Disability Savings Plan (RDSP). Donations will be contributing to her future care as well as for immediate day-to-day necessities.

After intensive and acute care hospital units in Turkey, being medically evacuated by air ambulance to Vancouver, and then to her hometown of Ottawa, Chelsea has embarked on her most challenging adventure yet – spinal cord rehab. Her new mantra is
RALLY. REST. REPEAT.
 Her quick sense of humour and vibrant spirit has endeared her to all who have met her through this ordeal. She is approaching her recovery with the same determined, passionate and relentless optimism she has applied to every aspect of her life. 
Chelsea's recovery is going to be a long, uphill journey - but that's never stopped her before.


Please consider donating to help Chelsea regain her independence and get ready for more adventures!