Sydney Sandlof, simply enough, was nothing short of beautiful Girl that could brighten a room with just the look in her eyes. She was filled with so much life and laughter, and could turn anyones bad day into a good day with just her presence alone.
Sydney was a beloved 3 year old that was so abruptly taken from this world far to young. Sydney, one of John and Brittany Sandlof's 4 children passed away yesterday (February, 20th, 2018) Sudden and unexpectedly. While this will for sure be the hardest thing the sandlof family with ever endure it also puts a strain on the family's current financial situation.
Sydney's mother, Brittany Sandlof is a Medical Assistant at Main line Spine. Sydney's Father, John Sandlof is a Fire Fighter at Belmont Hills Fire Company and a U.S. Navy Veteran. While the Sandlof's have spend their lives tending to the care and protection of others with nothing but complete comparison, it's time the tables turned and they recieved some much needed help for themselves.
These Hearts will forever be shattered and the Sandlof's life has been turned upside down. There is no way to ever comprehend what this family is going threw and how deep this Pain really is. with that being said, Any sort of donation will help this family's financial burnden at this horrendous time. These donations will fund Funeral costs for Sydney, and hopefully missed work days. This will allow for themselves to grieve the lost of a child, but also to help their 3 young children grieve and understand the lose of a sibling during this difficult time.
GOD has gained an Angel...
"Too precious
for life on earth .... the heaven's are
now your playground."
Thank you so much in advance for your support and donations to the Sandlof.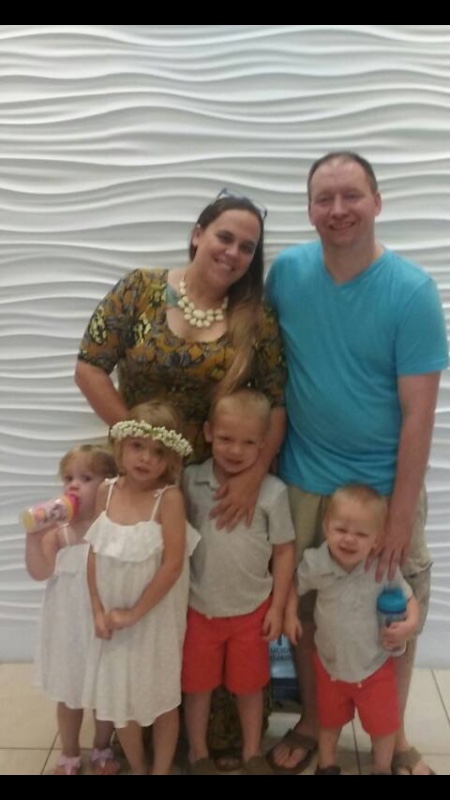 Active Members Merion Fire Company of Ardmore
Organizer
John Sandlof
Organizer
Lower Merion Township, PA