CARLING'S CANCER TREATMENT CASH CRUNCH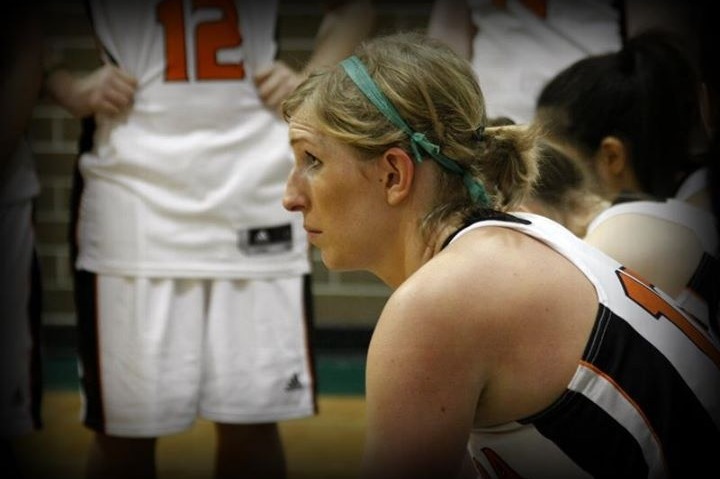 Carling Muir, my beautiful 6'1'' niece, loves life, and wants some more of it.  She has been living through, and battling with, brain cancer (oligodendroglioma)  for 13 years, and now, in the midst of the COVID19 crisis, things are crashing down around her.  The family needs help, and soon.

After four surgeries, and over 4 years on chemo, 33 rounds of radiation, and a laser treatment, its come down to a more experimental treatment that cannot be completely covered by any insurance or medical plans. Its offered locally, so that is a blessing.  The Cancer Agency has been outstanding in their support, but they cannot do more. Time is of the essence, as Carling's speech and mobility are being more and more impaired as the tumor grows.

The treatments she has been approved for are strong, but she is hopeful . Each monthly treatment is a mixture of drugs, one of which is $5,000.  This price has just increased with the lack of generic supply from China due to the COVID19 crisis.  Carling hopes to start this immediately, with the guidance of her oncologist.  $5,000 a month is steep, so here we are on gofundme!
There are many costs in this fight, as with a brain tumour comes speech and mobility issues.  Now, with the health shutdown, access to speech and physical therapies has been stopped.  Organizing transportation, meals, medications, testing and other support is ongoing, but getting  more difficult.
I am going to add some photos and a video to this story...CBC, the National, Global and many, many newspapers have done articles and documentaries on this extraordinary young woman's life, and her contribution back to the community.  Not everyone has the gift of 'being public' with such a journey, but when you hear her speak, you will understand why she chose to keep the spotlight on a disease that affects so many every day.
Its very difficult to ask for help, but as we are learning in a new way this year, we really are all in life together.  We have watched her SURVIVE and play basketball at Langara College throughout her illness, going All Star twice,  going All Canadian; work with 'at risk' children in the Surrey School District after college and generally show a gracious and giving spirit to everyone around her.  Its time we gave some more back to her.

I am setting up this page on behalf of my only niece and God-daughter,  the love of her life Andrew (a firefighter with the Langley Fire Department) who has stood solidly with her for 12 years, her parents, Grant and Shelley and her brother Parker and Emma.  She is loved by many.

There will be updates, and more links to post.   I am hoping that this can be shared as much as possible to your friends and families, to reach many.  These are devastating times for all, but I have learned that during the worst situations in life, people are incredibly kind and generous. 



Organizer and beneficiary
Patricia Muir-Henderson 
Organizer
West Vancouver, BC