Friends and family, 
Greetings from hot & rainy Phnom Penh! Those who know me well know that I spent half of my gap year in 2016 in Phnom Penh, Cambodia at a center for orphans with disabilities. The center and my incredible experiences there genuinely changed my life, and I had to come back! 
For those who need a quick refresher, this center houses around 135 abandoned and orphaned children and adults living with a wide range of disabilities such as cerebral palsy and Down Syndrome. The center is funded both by the government and by an NGO called Bravehearts. While the government funds the necessities, Bravehearts supplies most of the supplementary needs such as physical therapists and an in-house doctor. Last year, we were able to raise enough money to provide 9 custom wheelchairs as well as diapers, wipes and mosquito nets. For those who gave before, I am unbelievably grateful. Funding for Bravehearts relies mostly on generous donors like yourselves, and all of it goes directly to ensuring the unique emotional and physical needs of each child have been met. With that said, I am back for the next two weeks with another fundraising request. 
There are currently twenty orphaned or abandoned children with disabilities at the National Hospital in Cambodia awaiting a home, and the center has agreed to accommodate them but does not have the proper space to do so at the moment. This is where we come in! This campaign is about raising enough money to help build a room and bathroom to house the new children. 
Here is a breakdown of the costs included in the construction:  
Build the bathroom: $800
Install window (x3): $75
Drill down walls and doorway (x3): $150 
Install mosquito net (x3): $10 
From the mamas who have given their lives to care for the kids to the volunteers who provide extra hands to the children who support each other, the center is, at its core, a safe haven. The usual stigma surrounding living with a disability has been rendered null; this is a place where laughter abounds, selflessness lives, and joy in its purest form is found. These kids and the community they have created mean the absolute world to me.
No donation is too small to make an impact, so consider giving today!
Much love, 
Hannah 
For more information on Bravehearts or to make another donation, follow this link:
http://braveheartsprog.org/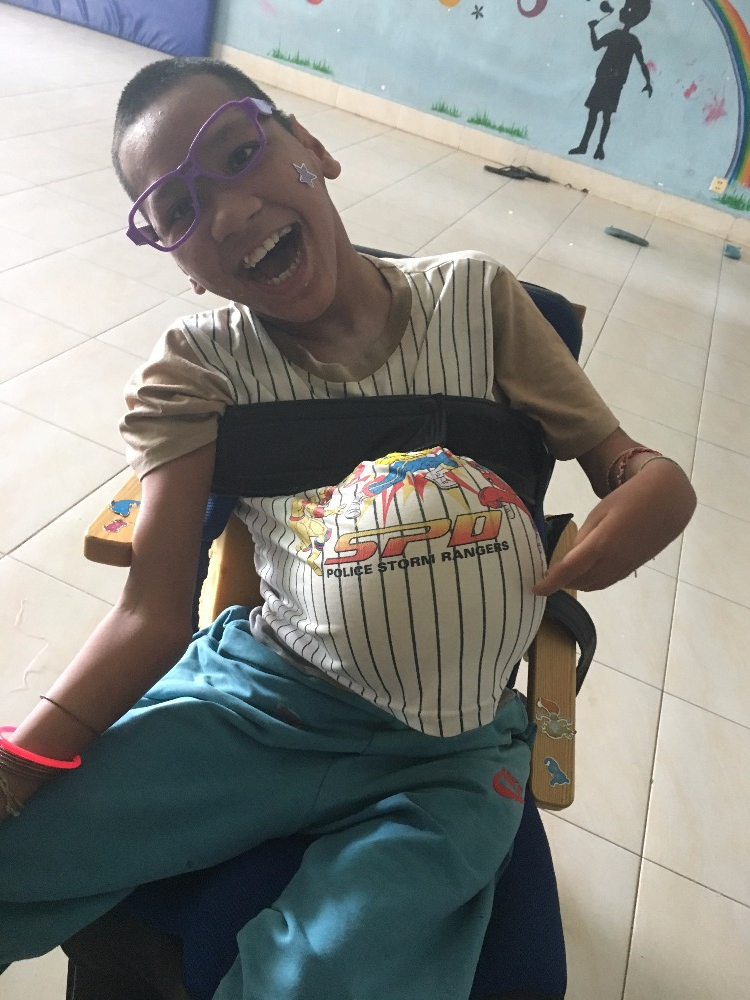 Organizer