Callies Cancer Knee Replacement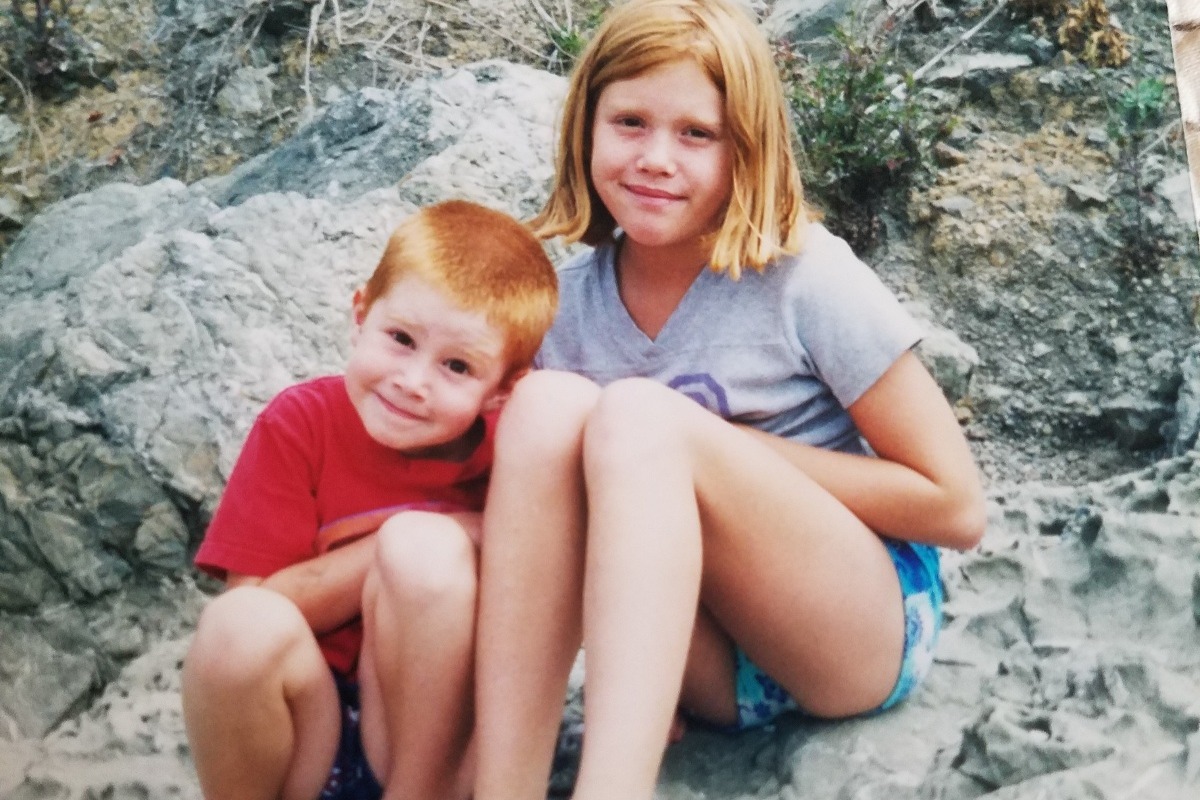 My sister was recently diagnosed with Cancer. Parosteal Osteosarcoma to be specific. For those of you who haven't majored in biology, she has a huge tumor on her left knee wrapping all the way around the bone. My older sister Callie is scheduled for a full knee and partial femur replacement on February the 13th.
It has really been a perspective changer realizing that someone as young, beautiful and lively as my sister will be getting a surgery like this. A very sobering reminder of just how fragile life really is. She and her fiancé Jose are engaged to be married this August... So, 6 months before her wedding she will undergo a 6 hour surgery that involves a 24 inch incision along the side of her leg that will allow them to move aside all the nerves and muscles in and around her knee to extract the malignant tumor. I certainly cannot relate to being diagnosed with cancer, not to mention so soon before my wedding.
Even with health insurance in this country, I'm sure you know just how quickly costs can add up. If everything goes as expected it will take about 3 months for Callie to recover. This will render her helpless to go out and earn the money she needs, which has never been a problem for her. As you can imagine this whole thing is weighing very heavily on her. Between the costs of keeping herself alive in the Bay Area and cancer free, and the wedding she has planned, my sister isn't sure how she is going to make ends meet.
It feels like just the other day Callie was living in the room across the hall from me and picking me up from football practice after school, she was just my sister. Now all these years later she is supporting herself in the Bay Area, has a solid career with opportunity for advancement in the future, and is completely head over heels for her fiancé who I can tell you now has his work cut out for him in the months to come. Words cannot express the feelings of gratitude and respect I feel knowing that he is there for her throughout all of this.
My sister has come a long way from the girl I used to live with, and I couldn't be prouder of where she has taken herself these past few years. Her fiancé Jose is a great guy and I know that she loves him. A girls wedding is arguably one of the most significant days of her life. Callie has always had a very go get em kind of attitude. Fun fact: her first word was "more".  I think this speaks to her personality quite a lot, and she has never been the kind of person to let anything get in the way of what she wants. But right now she feels powerless to help herself which is a very new feeling for her and no doubt very frightening.
I think she and Jose have what we all dream of; as her little brother I feel so happy for her and I hate to watch from a distance as Cancer tears down what she has worked so hard to build. Cancer has touched the lives of many people, it's an undeniable reality in the world that seems so distant until it hits near home. My heart goes out to everyone's lives cancer has affected. Life has a way of showing up at the worst times to throw things off track. All we can do is our best, but sometimes that isn't enough. We have to remember that we're in this together. So here I am.
I want to do everything I can to help make this very meaningful period of Callie's life looked back upon with fond memories; rather than cancelled dates and overwhelming financial problems.
Come August I hope to see her walking down the aisle with a smile on her face. The doctor said that if all goes as planned, she will be able to dance on the day of her wedding!  Unfortunately, this is about the best I can do. So help a brother help his sister. If there is any way you can donate, it would be most appreciated. Callie will have direct access to whatever is donated.
My goal is for Callie to look back on 2018 knowing that when she needed help the most, she got it. And when you see her wedding pictures looking back, you can know that you helped make it a reality.

Organizer and beneficiary
Alex White 
Organizer
Fort Collins, CO