Karla and I were about to launch Café Comunión in mid-October. We've been planning and working on this business for more than a year and are very excited to bring this coffee shop to the Santurce community. But Hurricane María, a category five hurricane that hit Puerto Rico on September 20,  affected the entrance and the interior of our shop. Both rolling doors, the main door, and several windows are damaged and need reparation or need to be replaced. Also, there are some walls and floors damaged because of leaks. 
Since we can not operate from the inside of our shop, we have been selling drip coffee on the curb in front of our shop until we finish the reparations. We have seen this as a soft opening and have let us introduce us to the community. 
We need to make these reparations as soon as possible so we can finally open our coffee shop and start serving great coffee. 
If you donate $50 or more, we are going to send you our logo t-shirt. 
Thanks a lot for your support and for helping Puerto Rico during this crisis.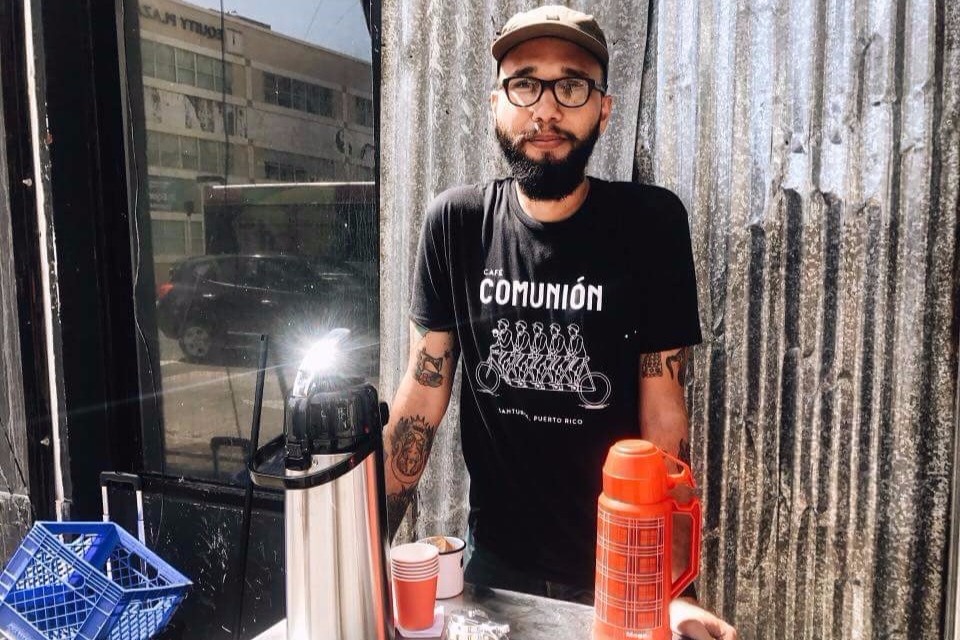 Serving coffee in front of Comunión.
The shop before the hurricane.