Hello and Greetings from Malawi, Africa! My name is Christina Baello and I am a Volunteer Teacher, assigned to Malawi.  I need your assistance on behalf of my students.  I have had the pleasure of serving as a volunteer teacher for almost six months at one of Malawi's rural community secondary schools.  As soon as I arrived at Bungano Community Day Secondary School, which nestled on a hillside in the northern region of Nkhata Bay in Malawi, I realized there was much work to be done and many resources needed to help get the school established.  Even though the school was opened just 3 years ago it is still not completely built.  We are nearing the completion of a library and lab but there is much more needed to get the school running.  This particular school serves the surrounding villages in our rural area and is the main educational institution for secondary school learners.  One of the major setbacks we have is that there is no electricity at the school.
Many of my students have to walk eight to twelve kilometers (about 5 to 7.5 miles) a day from the surrounding villages just to sit in a dimly lit room, lit only by daylight, with no access to electricity or any of the advantages that come with it. It would be ideal for the students to study and learn in lit rooms as well as use lab equipment that usually requires electricity to work. 
Most of us can't even imagine going through life without electricity but with your help the students can be given the opportunity to have proper lighting in these classrooms.  Right now, the students are without this basic necessity.  We know that with electricity comes the possibility of technological aids in the classroom.  Even the possibility or exposure to a laptop or projector can open many doors to these young learners.  Open school students who come in the afternoon hours would be able to use classrooms in evening hours.  A lot of students have no electricity at home and would benefit from studying at the school or having extra curricular clubs and activities in the early evening hours.  Even the teachers would be able to lesson plan and grade into the evening and nighttime hours increasing their effectiveness.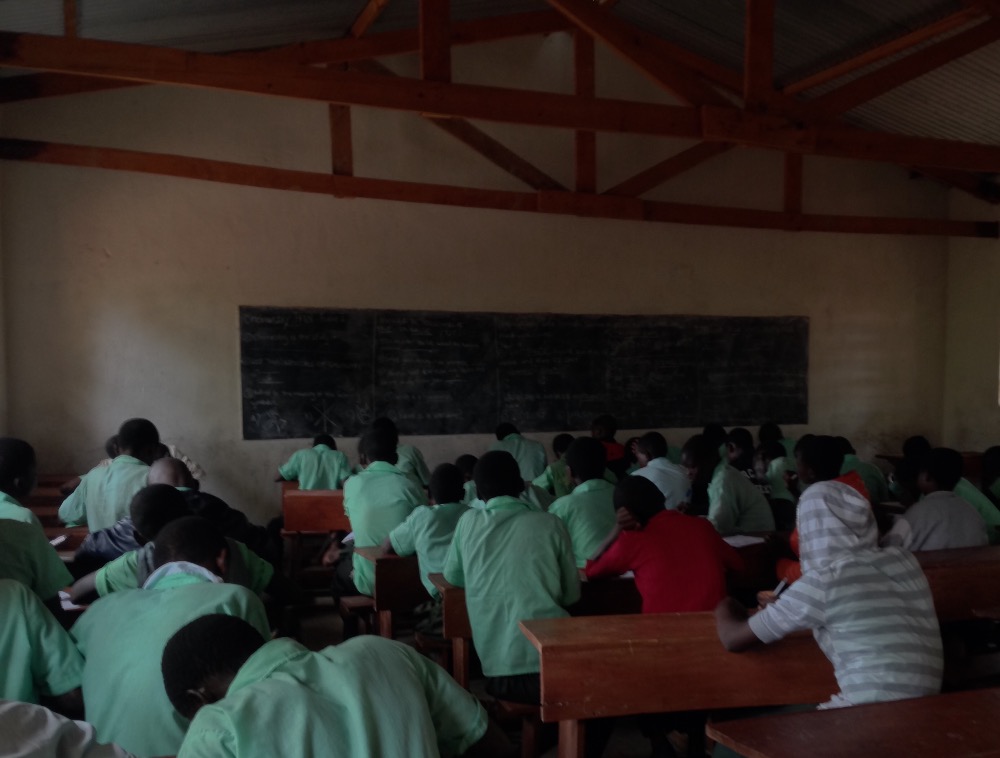 With Malawi being one of the poorest countries in the world, it is not hard to imagine why it would be hard to acquire funds to provide the school with electricity. My school currently struggles with a severely limited budget and resources making it a hard environment for students to learn in. The lack of textbooks, desks and even teachers adds to the many challenges that quickly drain the school budget. By American standards the cost to wire, tube and purchase the solar panels, batteries and invertors would be a small sum. Without your help, it may be years before electricity by solar power will reach this school.
Your financial support will aid the school in obtaining Solar Power as soon as possible. It is by far the most practical way of bringing the much needed electricity to the school. The buildings at the school have been constructed to contain tubing and wiring that can be installed with solar power. Regular electricity is very expensive and difficult to reach the school's rural location.
Please donate to this wonderful cause.  Donations of any size are welcome! Please help change Bungano Secondary School and in turn, change the lives of its students! There are many eager students and bright minds at Bungano Secondary waiting to be brought into the 21st Century.  Everyone deserves an opportunity to an Education.  Thank you for generosity.
Note to donors:  The school over the last two years has raised  at least 20% of the total cost of equipment and installation.  They will be contributing this and along with your donations we can hopefully reach our goal!