Help Jimmy go home to his family
Meet James B
ayonne
. 
Jimmy's life has always been full of love, humor, humility and his faith in God. In April of 1993, he dropped out of college and enlisted in the US Navy looking to support his beloved country and continue to grow as a person. Later that year Jimmy joined and quickly connected with his crew of shipmates from all over the country onboard destroyer the USS Ingersoll DD990. Their bond intensified as their seafaring adventures unfolded and as each new objective was achieved.
It was during this time as a member of a hazardous materials team, that Jim was exposed to substances and chemicals that would change his life forever. He was subsequently medically discharged from the Navy with a disorder that would slowly take away the freedoms we all take for granted. The Department of Defense and eventually the VA cared for Jim, providing him with prosthetics, power wheelchairs, annual medical check-ups, and other guidance to accommodate his new life.
Most people would be devastated by the adversities Jim encounters daily, but he took that and turned it into a passion to help other disabled Veterans and countless others in his community. Jim went back to school earning multiple degrees and a psychotherapist position at the Department of Veteran Affairs. While at the VA, he was lauded and awarded for creating effective programs to support and help other disabled Vets transition from war life to productive civilian life.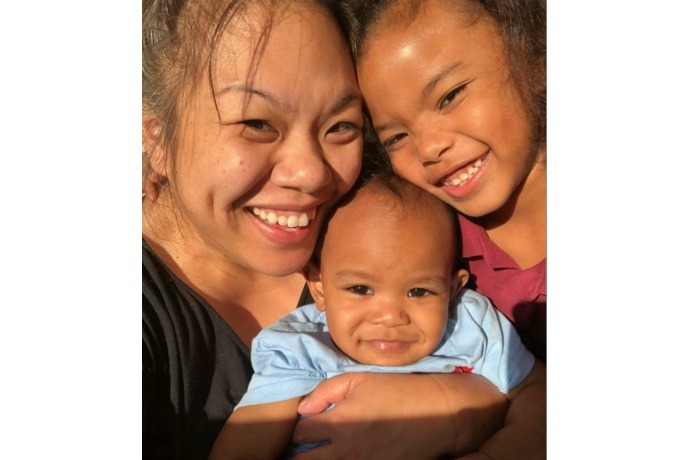 In 2003 Jim married the love of his life, Mary Ann.  She has been not only his rock, but she has also been his caretaker, cheerleader, and a dedicated mother to their two beautiful children. In 2011 the couple welcomed Mariella into the world and last year they welcomed their son Roman.
His family is the reason he is the person he is today.
Jim recently received some news that would again alter lives and require significant resources moving forward. He's been in the MICU at the Miami VA since August 16th. In order to move forward, Jim needs to prepare his home for his return. He needs life-supporting equipment that includes much more than continuous nursing care, feeding tubes, and respiratory devices.
Please help my cherished friend go home to his family.
Help us by sharing this link
and raise the funds needed to achieve these and other crucial objectives, especially as this will give his family that special time with Jimmy.
Please help Jimmy go home.
Thank you

Organizer