Repatriation from Carlisle Indian School Cemetery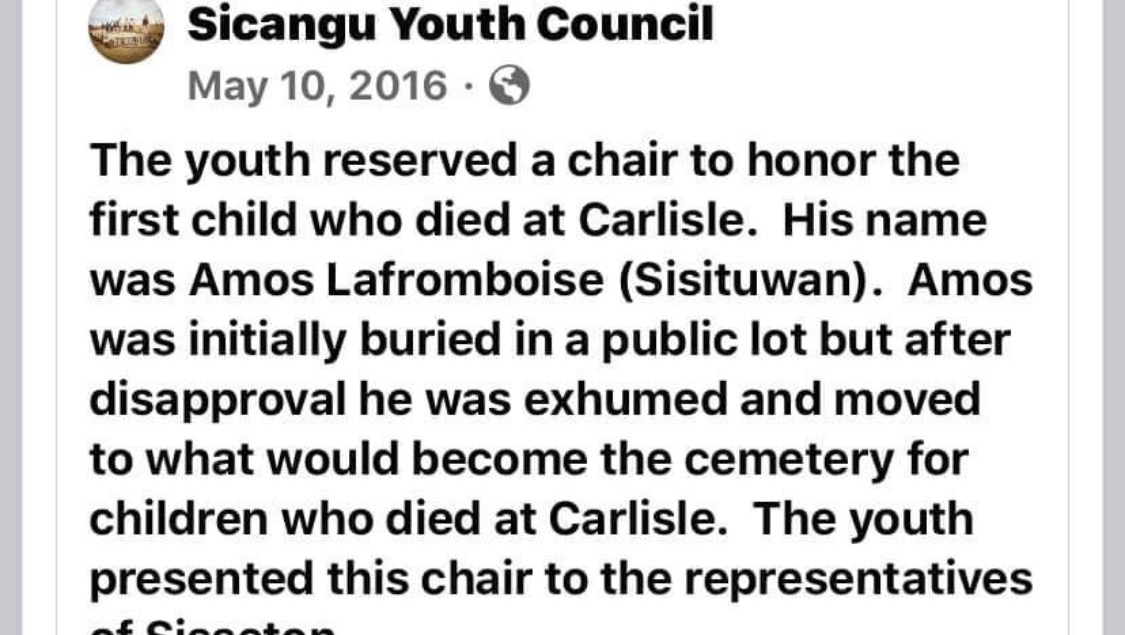 My name is Tamara StJohn and as the historian for Sisseton Wahpeton I have worked for over 6 years to help the tribe and it's traditional societies along with others to bring home the two Sisseton Wahpeton boys who are buried at the Carlisle Indian School Cemetery. In September we will be traveling from the 1867 Treaty lands of the Sisseton Wahpeton Sioux Tribes in North and South Dakota to the Carlisle Industrial School for Indians in Carlisle, Pa. to bring home Amos LaFromboise and Edward Upright. Both boys were of the first children to be taken to the Indian boarding school in 1879. Amos was the very first child to die at Carlisle November 26, 1879 after being there a mere 20 days. Edward died May 5, 1881.
We are working to bring them home from the cemetery and lay them to rest with their fathers, families and tribal community on the Lake Traverse Reservation and the Spirit Lake Reservation lands.
We are raising funds for costs associated with the travel and other aspects of the gatherings that will be taking place when they are brought home September 15th to 19th next month.
Due to the short amount of time we have to raise monies we have decided to do a GoFundMe campaign addition to the past years of efforts of fundraising by the Buffalo Heart Women and Kit Fox along with the tribal community towards the ongoing work of Repatriation under the federal law Native American Graves Protection and Repatriation Act/NAGPRA.
Organizer

Tamara StJohn
Organizer
Sisseton, SD