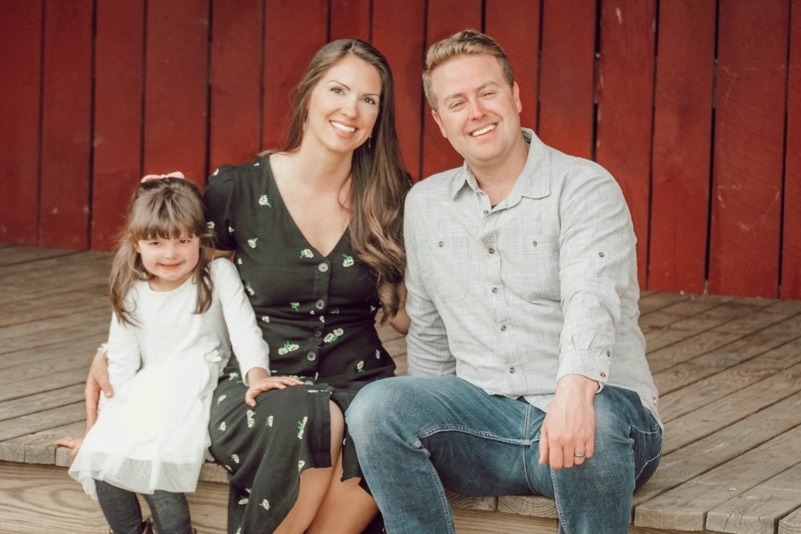 Welcome!
We are Don and Lauren Derby, and we are hoping to grow our family through adoption!
God laid the desire to adopt on our hearts many years ago, and it has only grown stronger since that day. It's hard to explain the great love we already feel for a child and a Mother we have not yet met. .
Our daughter Ella was born to us biologically four and 1/2 years ago, and I had some rare complications that have made it questionable as to whether I will be able to carry another child through pregnancy. .
Even if I was, it would not change our desire to adopt. We felt the call from God many years before we ever knew our precious Ella. . She can not wait to be a big sister and teach her new little brother or sister how to "draw and build blocks and play outside"
We are very aware that there is still a missing piece to our family yet to be filled. Becoming parents has truly been the greatest joy of our lives and we feel like we have so much more love to give. We are looking forward to expanding our hearts and our family and welcoming home another heart to nurture and to love!
Don and I both love children and have always wanted a big family. We are committed to raising a happy family that knows the Lord and that is full of joy and love!
Thank you from the bottom of our hearts for praying and encouraging and supporting us through this crazy beautiful journey! We appreciate every single one of you (and your prayers) more than you know!