Brandon's Goal for a Trackchair
My name is Brandon Skinner, and I have Cerebral Palsy.  I was born 9 1/2 weeks early, and as a result of the CP, I am in a wheelchair.  I am campaigning for a track chair to use so that I can do many of the things that I can not do with my regular wheelchair.  I love to hunt, and be in the woods, and I want to be able to ice fish.  I also have friends that live on a farm and this would make it easier to go there to visit, and work with my lambs that I have there.  It would also make it easier to show my lambs at the County Fair for 4-H. 
My parents have to do a lot of lifting, and transferring so this chair would definitely make it easier on them.   It will give me so much freedom to do so many things that I can not currently do.  Someday I would like to work on a farm, and this would make that easier to do. 
The money donated will be greatly appreciated.  Track chairs are very expensive, and since they are not considered a necessity, they are not covered by insurance.  The expense is on the buyer, and this chair is going to cost around $20,000 which is a huge amount to try and raise.  If you are able to help, I can never thank you enough.  If not I understand, and would appreciate it if you could just share my page.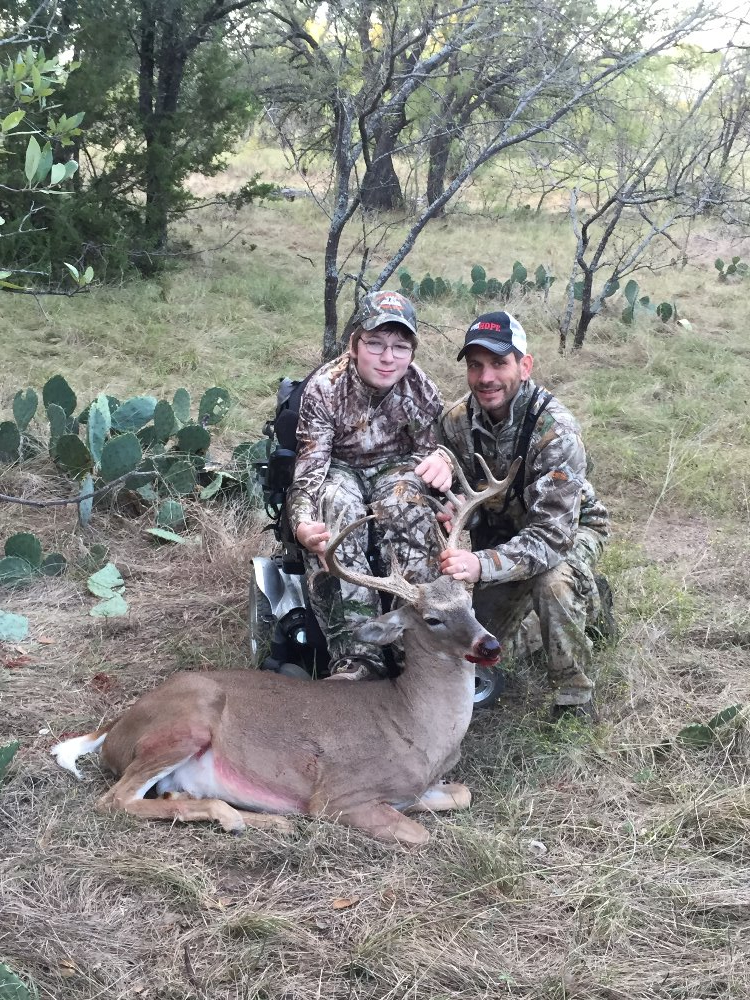 If there is any extra money donated, it will be given to
SHOT FOR HOPE -This is a non profit-organization that  provde kids with either life threatning, or life altering issues with Dream Hunts. I was fortunate enough to be chosen as a 2015 participant.  Myself, and my parents along with Eric from SHOT FOR HOPE, and Steve our camera guy went to Compasso Ranch in Talpa, TX in November of 2015.  This was a truly amazing expericence that I will never forget, and if I can help them by giving back, I will do what I can.  You can find out more about SHOT FOR HOPE, and read more of my story at:
www.shotforhope.com

Warren and Jennifer Brockman 
Organizer and beneficiary