Marshall Fire Family Relief Fund (501c3)
As of 4/13/22, all funds have been disbursed to verified families who lost their homes. Together, we were able to provide assistance to nearly 300 families. Thank you to everyone who supported this cause and helped make this happen.
A special thank you to the following organizations and people for the incredible contributions:
$200,000:  Yasso (
www.yasso.com
)
$100,000:  Piper Sandler
$20,000 - $50,000:  The Hershey Company, ForceBrands, a2 Milk, Hoplark, Give First Fund (Da Primus Consulting, Technical Integrity, MAPR Agency, FusionAuth Software, Raika Technologies, Reaching Aspen Consulting), Sherman & Howard, Five Points Foundation, Stemper Family Foundation, Schwazze & Starbuds
$10,000+:  Bobo's, Raison D'etre Bakery, Ridgeline Ventures, Justin's, Fortnight Collective, John Foraker, Steve Hughes, Hummingbird Brands, WishGarden Herbs, Made In Nature, John Bruggeman, Sterling-Rice Group, HOPE Foods, Cyclists 4 Community, The OAK Foundation, Hudsonville Icecream, Eldorado Artesian Springs, AVL Growth Partners, KO Firm, Denver Rotary Club
$1,000-$9,999:  Harmless Harvest, Purely Elizabeth, Hippie Snacks, 34 Degrees, Green Spoon, Frontier Co-op, Elizabeth Carter, Quicksilver Scientific, Interact Brands, KeHe, Sidhi Capital, Next Foods/GoodBelly, Synergy Sales Consulting, Full Cycle Bikes & Colorado Multisport, Bluebird Botanicals, Meati Foods, Rachio, Dirty Hands, Motherlove Herbal Co., Good Karma Foods, Kapta, and others.
CORPORATE/FOUNDATION DONORS ($5k+):  Please message us, we have a 501(c)3 setup and can provide direct donation information. 
--------------
The communities of Superior, Louisville, and Marshall in Boulder County suffered the State of Colorado's most devastating fires in history on December 30th, 2021.
Nearly 1,000 families lost their homes and all of their personal possessions.
We are raising money to provide direct assistance to families in need who have lost their home.  Many of these families were uninsured or under-insured and need financial support to get back on their feet. The names of those families are listed below as well as many of their pictures.  All of the proceeds are being donated to these impacted families. 
We have a professional who is trained in researching and verifying authenticity of claimants who is helping to ensure legitimacy of all people receiving funds.  See below for more info.
IMPACTED FAMILIES: 
Please share
this google forms link
(
https://forms.gle/QuamZvacEE2nt74o6
) with people you know who lost their home so they can enter their information and we can distribute funds to them after they are verified and vetted for authenticity of claim.

We surpassed our initial goal of $250,000 in just 3 days from 797 people, and over $500,000 in 7 days.  Our next milestone is $1,000,000 with an ultimate goal of $2,000,000. No amount is too small. $10, $20 or $50 can go a long way. Will you help us reach this goal?

As the wind raged between 60 and 110mph, the fire was quickly carried from open space to densely populated suburban neighborhoods where the fire couldn't be contained. It was unimaginable. It forced the evacuation of well over 30,000 people and took hundreds and hundreds of homes as well as businesses, community centers and other structures. With the wind that strong, there was almost nothing that could be done to stop the fires.

Giving can have a profound impact to help impacted people get back on their feet. Our objective is to get financial assistance and much needed items in the hands of those who have lost everything.

How Funds Will Be Directed
Contributed funds will be donated directly to families in need.  Once impacted families have applied, are verified and meet qualifications, we will begin providing allocations among all of those families based on the number of people living in their household.

==> We have a professional who is trained in researching and verifying authenticity of claimants who will be helping to ensure legitimacy of people who receive funds.  See below for the list/pictures of recipients.

Flow of funds:  Funds are withdrawn to our 501(c)3 partner account (Colorado Nonprofit Development Center, or CNDC) who handles compliance, tax and regulatory issues for our Marshall Fire Family Relief Fund. We then distribute the funds directly to affected people from that account.  All of the money will be provided to qualified families in need.
If you know someone who lost their home:
Have them provide their information through this form where we are collecting names, verifying losses, and will be allocating contributions based on number of people in the household.


INITIAL LIST OF TARGETED & APPROVED RECIPIENTS OF THE FUNDS:
All recipients have been professionally verified for identities and legitimacy of claims.  Scroll down for pictures of some of these families. We have over 700 families (70% of the affected households) being verified and applications being processed. The following is an initial list of some of the families we are trying to help:

Abby McClelland & Family,  Donna, Jaclynn, & Sophia Wilson,  Michael & Rachel Friedberg & their 8-month old,  The Cornejo Family, Kelli Kremer & Family,  Luke O'Brien,  Lynn Berman,  Jennifer Singer-Rupp & Family,  The Mathis Family,  Sally Melvin,  The Logan Family, Shana Corning, Aaron Clark & Family, Michael, Katie & Piper Neustedter,  Brian Hart,  Corey Desimoni,  Austin Janego,  Trish Imperato & Family,  Katie Ferrington & Family,  Jennifer Rodriguez & Family,  The Silverman Family,  Jim Kuca & Family,  Adrian Hirsch & Family,  Hillary Stark & Family,  Christina Eisert & Family,  Adam Kogler & Family,  Tylia Pangle & Family (5 kids), Kyle Robbins & Family,  Ellen Jardine, Alex West, Douglas Lane, Scott & Kourtney Roberts & Family (2 kids), Brooke Sutherland, Jocelyn Grodin, Ashley Stringham & Family (1 kid), Han Yan & Family (2 kids), Mariya Menshova, Christian Raulf & Family (2 kids), Kathleen Vess, Melissa Bush, Eric Hong & Family (2 kids), Saravanan Mohanarangam & Family (2 kids), Chloe & Mike Ingoldby & Family (1 kid), Judi Kern & Mark Higley, Shelagh Turner, Sherrie Peckham, John Blackburn & Family (2 kids), Marsha and Bernard Thinnes, Susan Metzler, Nola Chow & Family (1 kid), Karen Wilke & Family (2 kids), Kristiana Derolf, Melissa Borg, Elizabeth Shaffer, Mario Jannatpour & Family (2 kids), Scott Hafer & Family (3 kids), Jeremiah Ingram & Family (1 kid), Hazleena Hashim & Family (1 kid), Fallon Voorheis-Mathews,  Frost Yarnell, Elizabeth Kupfner, Nathan Ruff & Family (2 kids), Kristin Davis & Family (4 kids), Gibranna LaCava & Family (2 kids), Sarah Shaddock, Jazzmine Richardson-Jenkins, Laurie Draper, Kristin Davis & Family, Gibranna LaCava & Family (2 kids), Lauren Fagnani & Family (1 kid), Robyn Milne, Jill McCurdy, Michael Kovanda, Corinne Johnson & Family (2 kids), Kyra Shimizu, Christine Sandoval, Felix Maciszewski, Chia-Chia Chang & Family (2 kids), Katie Covino & Family (2 kids), Sara Malang, Greger Gustafsson & Family (2 kids), David Shea, Rona Schank & Family (2 kids), James Sullivan, Chad Baker & Family (1 kid), Todd Nash, Shirley Rosenblum, Lynne Willbanks & Family (2 kids), Marc Hughes & Family (2 kids), Patricio Segundo Saenz & Family (3 kids), Delwo Family (2 kids), Maria De La Torre & Family (4 kids), Jacob Culjak-Reif, Kazimierz Jaszczak, Audrey DeBarros & Family (2 kids), Amy Austin, Allison Anderson, Shana Gerson & Family (2 kids), Gerri Foley, Jennifer McVay & Family (3 kids)



About the Organizers:
We are Luke Vernon & Brie Doyle, married parents of 3 kids and long time residents of South Boulder. We can't imagine what affected families are going through right now, including family members and friends who have been impacted. We are fortunate that our house was not directly impacted. We are leveraging the reach of our businesses as well as our personal networks to raise money for those in need during this catastrophic event.

We are doing this out of the goodness of our hearts and are putting tremendous time and energy behind helping those in need right now.  100% of campaign funds are being put directly in the hands of vetted and verified peopled who lost everything.
You can learn more about us through our various social profiles and businesses:
Some of the Families and Targeted Recipients of the Funds:
The Pangle Family (5 kids)
Donna Wilson & Family
The Friedbergs
Luke O'Brien
The Logan Family
Aaron Clark & Family
Jennifer Rodriguez & Family
Katie Ferrington and Family
Michael Neustedter & Family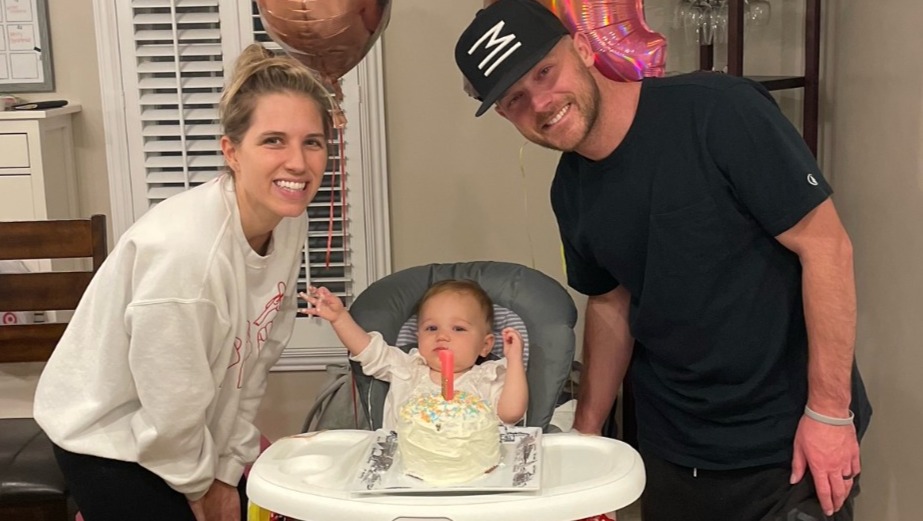 Tricia Imperato & Family
Jocelyn Grodin
Devon Scott & Family
Barney & Marsha Thinnes
Pam & Dan Decker & Family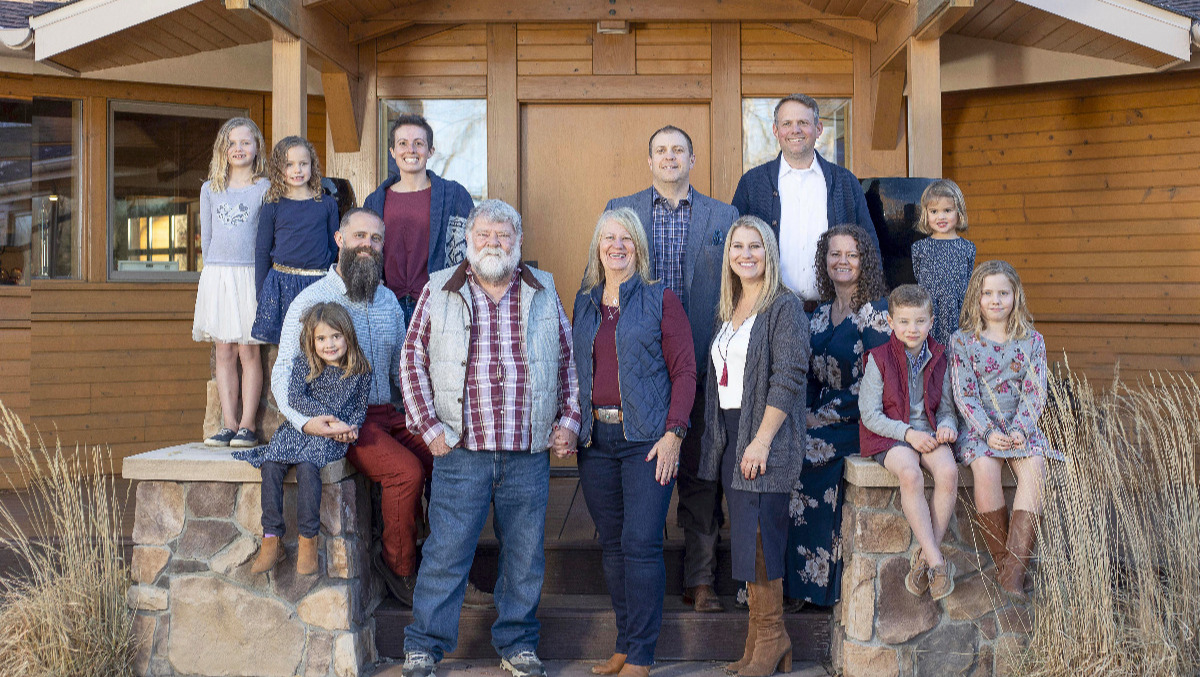 John Blackburn & Family
Sherrie & Brent Peckham
Judi Kern & Mark Higley
Chloe & Mike Ingoldby & Family 
Saravanan Mohanarangam & Family
Melissa Bush & Thomas Horning
Kathleen Vess
Chris Raulf & Family
Abby Jean & Family
Pictures from the fire:

Fundraising team (5)
Colorado Nonprofit Development Center