Michael's long journey
Hi,
My name is michael, and I want to thank you for taking the time to read this. I would like to tell you about myself and the situation that has brought me here. I have to admit, that this is not an easy task for me having to recount my journey, but it is something that must be done in order for you to understand me. I already feel awkward having to write this about myself, so I will try to not over sell this.
I was born on a beautiful sunday, the birds were chirping and ... I'll fast forward 27 years. Just know I was a beautiful baby.
In 2010 I was diagnosed with a brain tumor. A Meningioma to be exact. I had stroke like symptoms, which basically means the left side of my body became weaker. I walked like Igor. it was also discovered that the tumor was in a dangerous spot in my head on my brain stem, which caused the doctors to suggest removing only some of the tumor. Removing the other portion of the tumor would be too dangerous. The tumor had surrounded itself around the 2 most important arteries in the brain. The doctors informed my family and I that, if they attempted removal of that part... I would either die, be paralyzed from the neck down, or comatose. So it was not going nowhere.
I had the surgery in may of 2010. It was a 9 hour ordeal. I woke up on a ventilator, unable to breathe fully for myself. After a few days, the tubes were removed. Upon which I started to feel sick, and had the worst headaches of my life. It was discovered that I had meningitis. So, I had 2 more surgeries in order to fit me with a shunt in order to relieve pressure off of my brain and drain the fluid into my abdomen. As a result of the tumor , and surgeries... The right side of my body could not feel pain, and the left side was hyper sensitive to pain. I also had no proprioception. Which means I did not know where my arms or legs were. Basically unless I am looking at them, I did not know where they were and what position they were in. I spent the next 4 months in the hospital recovering. Prior to my surgery, I was in a battle to get myself disability. I was awarded disability a month before I was discharged from the hospital. It would be another year till I was able to get Medicare... But I needed to have radiation done. We will get to that soon.
Due to the 4 months I spent in bed at the hospital, I had very bad muscle atrophy. I was wheelchair bound. Upon getting home, it was my mother and fiancee that was in charge of my care. Imagine being 27 years old, 6'2, 260 lbs+... Having your mother and your fiancee take care of all your needs. This means they had to physically help me in and out of my wheelchair, get me food, dress me, showered me, and help me with the restroom. Which meant, they had to clean me everytime I use the restroom. My mom, had to wipe my butt yet again in life. And now my fiance too...
I spent 3 months in physical therapy in 2011. Slowly but surely, I rebuild my muscle, and gained some strength back. Little by little I gained the ability to stand, and I was able to walk using a walker. In time I also was able to use my left arm again. Which was important to me. what I failed to mention was... I am an artistic gamer nerd.
Let me explain that. I am 31 years old now. I have been drawing, according to my mother, since I was able to hold a pencil. I've been playing video games since the first nes. 2 things that I grew up doing, that I lost the ability to do. or so I thought. When I regained my left arm, I continued to teach myself how to use photoshop in order to continue my art. though, I was getting stronger my right arm and hand did suffer. I was unable to use a pen which meant I could not draw or write physically any more. But I could wipe my own butt!
Finally a year past. Which man I got my medicare. 1 thing I had to do was find an oncologist in order to start radiation therapy for the tumor. I was. Told by the doctors that radiation therapy would either stop the growth of the tumor, or in the rarest occasions shrink it as well. The doctor decided that 30 doses of high radiation was the best plan of attack for me against this tumor. what most people do not know or understand about radiation therapy is, it too have side effects. They had to target the tumor in the brain which meant they shot the beam through my head from the back. After 15 days of radiation therapy the hair around the back of my head started falling out. And... Once again, I could not make this up if I wanted to. They had me on steroids, which drove up my appetite. But around this time, due to the radiation... I lost my ability to taste food, water or any liquid. With the exception of some fruits. Everything that I put in my mouth had no taste. The steroids made me hungry, but everything I ate was just a non existing pile of mush in my mouth, but I was hungry . Even water, had no taste. You would think water did not have taste to begin with, you would be wrong. It has, and I missed it. I did the radiation therapy for 30 days straight, and about 3 months went by until I was able to taste again.
I continued with more physical therapy, 3 * a week, hour and a half a day. My family and I thought I was on the road to recovery. I was able to be a lot more independent. I was able to get myself in and out of the wheelchair without assistance. I was able to prepare my own meals, still could not use the stove but I could make a mean sandwich and the best bowl of cereal this side of the mississippi. I was using the computer to draw. Spent the wee hours of the night playing video games. I was able enjoy certain outside activities. My fiance and I we're able to go to the movies, the mall, and go on dates. So as long as the places were wheelchair accessible.
Towards the end the year, I started to feel strange. My left leg started to get weak. And I would have days in which my hands were numb. So much so that I could not play video games, or use the computer. And my my ability to tell the difference between hot and cold was different. I went to the neurologist. After x rays and mri, he discovered that I had Syringomyelia. That's Syrinx of the spine. It was explained to me that this new problem had a list of symptoms.
Loss of sensitivity to hot and cold
Numbness and tingling
Bowel and bladder function may be affected
Scoliosis
Pain
Muscle weakness
Spasticity
Paralysis (in severe cases, quadriplegic)
Which I started to exhibit 3 at this time . The only plan of attack for this is surgery, which I promptly had. I had another shunt put in me.
Sadly, the surgery did not take. And I continued to get worse.
I once again had another battle on my hands. As the months progressed, more symptoms and complications arrived. The numbness and tingling stayed. My left side once again became weaker. My back became tight, and pain set in. I had full body spasms. I needed assistance once again to get in and out of my wheelchair. I started to revert to how I was when I first got out of the hospital. My mom and fiance was once more my care takers. And yes, I lost the ability to wipe my own butt.
2012 came and left. I had another surgery. Spent months in a rehabilitation hospital. But I continued to worsen. Early that year I lost the use of my left arm. Which meant no video games.
Now we are in 2013. March was the last month I was able to physically use my laptop. I was unable to move my right arm nor use my fingers. I had 2 more surgeries in june. I spent 4 months in rehab once more. I did not improve. In fact, upon getting home. I was not able to feed myself. I couldn't do anything for myself. I was becoming a quadriplegic. In fact I was losing the ability to hold myself up. Even with physical therapy muscle atrophy was setting in. It now took 2 people to get me in and out of my wheelchair. It became so difficult, that I was not able to go out anymore. I needed medical transport, and in my area that was not something easy to do.
Now we are in 2014. Let's fast forward 2 june of this year. I have been to the E.R three times. On my third visit, my primary care physician decided to keep me admitted. At this point, I had lost 40 pounds. And I had little to no appetite. Upon multitude of testing it was discovered I had severe stomach ulcers. Which was why I my appetite was dwindling. They do not know how long I had them, but because I could not feel pain I did not shows symptoms. It was also discovered that I had gallbladder stones, and might need surgery in the future.
I am writing this in august of 2014. Currently, I am in another rehab facility as I write this. In fact, saying that I am writing this is misleading. I am actually using the voice to text functionality on my smartphone. In fact, it has taken me a week to get to this point.
Throughout this whole ordeal, the doctors have not been too optimistic on my recovery. They believed that the surgeries would have improve my situation. At this point, it is not looking good. I was told that this thing is killing me slowly and I will become a quadriplegic.
With everything I have written, I did not include a lot of things. For instance, it was a 3 hour drive to and from the neurologist and to have surgery. I did not tell you the strain this has put on my relationship with my fiancee. I did not tell you the countless times I wrote ellen, the news, and reached out 2 whom ever I could contact. I could not affectively express the emotional and mental turmoil I and my family endured. There is so much more.
I have been lucky to have such wonderful family, friends and support system. I am so lucky to have my fiancee whom has been my caretaker, caregiver, nurse, psychologist, spiritual advisor, and sadly at times my emotional punching bag.
Everyone I have met on this journey that I have recounted this too. From inquisitive strangers to nurses, doctors, friends, hospital roommates, other patients all have said basically the same thing. They are impressed with how I have handle this. That my spirits remain high. That I am strong, and they love how I continue to smile as I tell the story.
Many people tell me I am an inspiration for them because I continue to smile, laugh and still have my sense of humor intact. What they do not know or see are those times when I completely breakdown, and cry. They do not know how I truly feel. They can sympathize, but they could never truly understand. But I will continue to fight.
Throught this whole thing, I have contacted and sent in my medical information with the hopes of finding and getting help from the cancer clinic, mayo clinic, ucla , mount sinai hospital, and john hopkins university. The prognosis have been the same from everyone except john hopkins university. Everyone else has contacted me to let me know there is nothing they can do at this time. Unfortunately I a once again have ran into some road blocks... As usual. I live in florida, and john hopkins university is in maryland. Which means I have to get there somehow. And I have medicare and medicaid in florida. I was told my medicaid would not transfer over, so there is an issue with them seeing me unless I can come up with some way to pay them. Once again it comes down to money. This is an on going thing.
In the meanwhile, I am working with a social worker in order to get much needed equipments, and help. Guess what? Money. Though it is frowned upon, we are looking into other non medical ideas in order to shrink the tumor. Once more, money.
And that is what has brought me here. I did not know if you were still here, if you are, I would like to thank you for reading this. I know it was a long read, but imagine living it. Really did take everything I had to write this, and to ask for help. From the bottom of my heart, I would like to thank you. Even if you cannot help me, I hope my story helps you appreciate what you have a little bit more.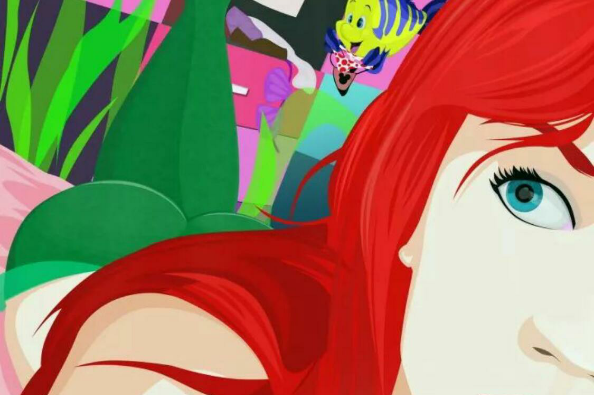 Organizer
#1 fundraising platform

More people start fundraisers on GoFundMe than on any other platform. Learn more

GoFundMe Guarantee

In the rare case something isn't right, we will work with you to determine if misuse occurred. Learn more

Expert advice, 24/7

Contact us with your questions and we'll answer, day or night. Learn more