The Blackstonian has been providing news & information in print and online since its creation in 2002. The Blackstonian has a long history of community involvement through legislative and political campaigns, grassroots organizing and events. The Blackstonian has been featured in Boston  Globe, Boston Herald, New York Times, NPR 
Currently, we are raising $5,000 for The Blackstonian Arts & Culture Series (BACS).
BACS seeks to enhance and revive Boston's Cultural scene with a series of lectures, film showings and events with nationally known scholars and socially conscious performing artists representing Neo-Soul, R&B, Comedy and Hip-Hop. Each event will be used to set the stage for the next event, with each success building a sustainable economic base to support long-term programming. We also hope to bring artists and scholars into schools during their visits. BACS  events purpose is to promote cultural awareness, Black/African History, social consciousness, and civic engagement through the use of media, technology, arts & entertainment.
Past Blackstonian events:
- November 2018 Dr. Runoko Rashidi @Roxbury Community College & The Black Market
- The legendary Last Poets to Boston for Juneteenth 2012
- World renown scholar and historian, Dr. Runoko Rashidi lecture series "Global African Presence"
- Prof. Griff from Rock & Roll Hall of Fame Hip-Hop group Public Enemy
- Wise Intelligent from legendary Hip-Hop group Poor Righteous Teachers
- "The House I Live In" film showing w/Director Eugene Jarecki and Harvard Professor Charles Ogletree
We will use the $5000 raised in order to create a sustainable platform to bring Black artists and scholars to Black Boston on a consistent basis. We will only promote events with top-quality artists and individuals in the promotion of Black Excellence. We need you! 50 people with $100... 100 people with $50... any amount is appreciated! (Donors who contribute $50 or more will receive VIP offers and discounts for future BACS events.)

The Last Poets (2012)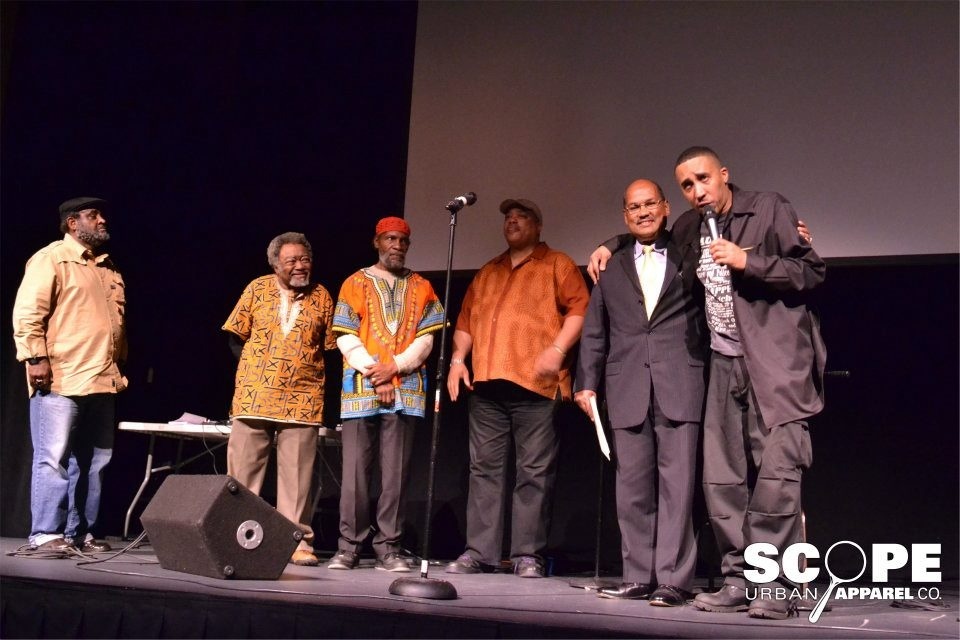 Attack on Black Leadership (2011)