My Grandmother's Homegoing Service
 Vernelle Frances Coleman was born on Christmas Day in 1946. She was the most sweetest kindest and most gentle soul that God has ever graced on this planet. She loved everybody as if she had birthed them, but to me she gave me her unconditional love. Being her only granddaughter was a privelage that I never knew I had. She loved me as if I was her own daughter and protected me with her last breath. She went through some hard times in life with her family and her health but she always found the light in a place of darkness. Forgive me. She WAS the light in darkness.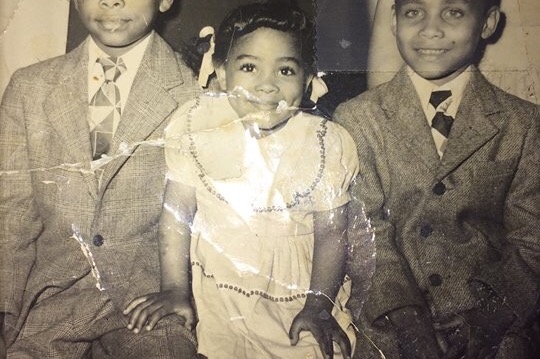 On Thursday November 8th 2018, she expressed to myself that she was having back pains. My grandmother was the type of women to never let anyone know that she was in pain. She was a fighter like that. Nonetheless, I rushed to take her to the emergency room. On Sunday November 11th, the hospital was going to discharge her because her back pain had subsided but decided to keep her until Monday so that she could do her dialysis. I kissed her on her cheek and told her I loved her and that I would see her tomorrow. On Monday November 12th, I recieved a call that my granny had had a stroke that caused a severe brain bleed. I was devastated. By Wednesday November 14th, the doctors had informed me that she was 100% brain dead and was in the deepest coma that they had ever seen. On Thursday November 16th at 7:00am, my grandmother was called home to be with the lord.
My grandmother was my EVERYTHING. She was the light of my life and my entire heart. When no one cared, she did. She loved me with every breath in her body. When my mother struggled with her drug addiction, she became a foster care parent so that she could take me out the foster care system and took me in as hers. When she would mistakenly call me her daughter, my heart felt so at peace because that what she actually was to me. She went through so many hardships in life and while so many people abused her, she still loved and provided for everybody. 
My grandmothers death was unexpected. She went in for back pains and a week later she is no longer with us. All that I want for my grandmother is to respect her wishes. To give her a beautiful funeral at her church that she adored, St. Lukes Baptist Church, and to lay her to rest next to my mommy, her beloved daughter. I would appreciate any donations that would help me achieve this goal. I also ask that when you think of this marvelous woman, you do not cry but celebrate her life. That is what she would have wanted. In her words "she's off to be with her lord and savior". Rest In Peace granny. You were adored, appreciated, loved and will be honored. I will make you proud if its the last thing I do. I promise. I love you and give mommy a big hug for me. I'll see you soon my love.
Organizer