Mia came to us w/ her puppies on January 18, 2019.  All of her puppies got adopted and poor Mia suffered 2 rounds of pneumonia.  After 2 rounds of treatments and another trip to the vet, they discovered she has a SEVERE diaphragmatic hernia.  She's currently in emergency surgery as I type this because her liver has moved into her chest and her intestines are in her diaphragm.  We are not only asking for donations to save this girl, we are asking for prayers that she survives this surgery.  She's been through so much w/ the loss of her puppies, 2 rounds a pneumonia, and now this.  No donation is too small.  Please share.
A diaphragmatic hernia is a birth defect in which there is an abnormal opening in the diaphragm.  Trauma can also result in this and we are hoping that is not the case w/ Mia.   The diaphragm is the muscle between the chest and abdomen that helps you breathe. The opening allows part of the organs from the belly to move into the chest cavity near the lungs.
Attached are X-rays showing how severe this case is for poor Mia.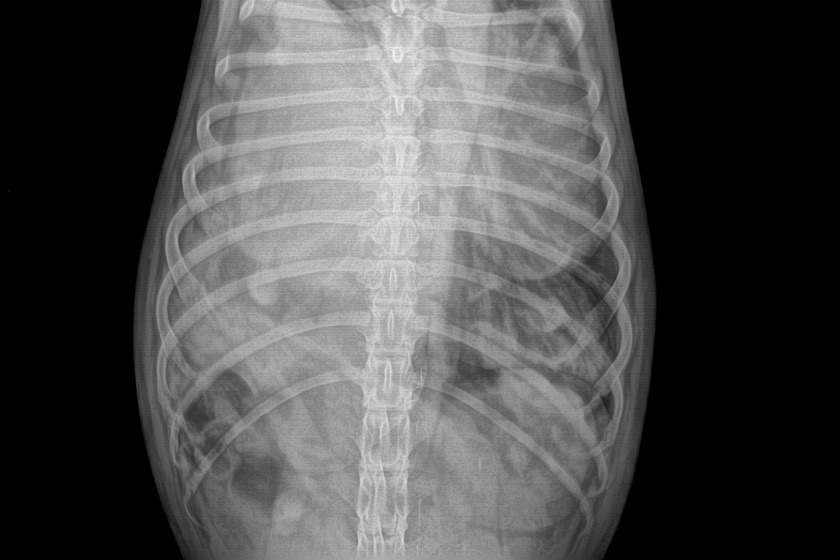 Want to join me in making a difference? I'm raising money for Bowling Green-Warren County Humane Society, and any donation will help make an impact. Thanks in advance for your contribution to this cause that means so much to me.