Let me introduce my sweet nephew Henry.  In the short time he has been alive his little life has already been a whirlwind.
Before Henry was born, at 38 weeks pregnant his mom Joanna went in for an ultrasound where it was discovered that something was very wrong. His liver was enlarged and there was fluid in the tissues around his tiny abdomen.  Joanna was sent straight to the BC women's hospital for further assessment.  Within the next 48 hours Joanna, and Henry's dad, Michael, were admitted to the hospital where a team of doctors debated on possibilities like leukemia, Down's syndrome, a severe virus and many more scary and overwhelming things. It was decided that Henry would be born by c-section in order for the doctors to help him as best they could outside the womb.
Joanna and Michael were thrilled and instantly in love with Henry. They couldn't wait to get him fixed up and home to meet his big brother Ollie, waiting anxiously in the care of his 4 loving grandparents. Henry got a special little snuggle from each his mom and his dad. Soon after though, it was decided he needed an IV line in his umbilical cord for his first of many platelet transfusions. This line is very dangerous if bumped and he was no longer able to be picked up. That didn't stop him from getting constant "finger snuggles" , head strokes and whispers of encouragement from his parents. 

In his first days, Henry's condition worsened and it was soon clear that he had liver failure. He had countless procedures including the insertion of more IV lines, a nasal feeding tube, x-rays, ultrasounds, two picc lines, a drain for fluid in his abdomen, a catheter, a ventilator, a full blood transfusion, and MRI, bone marrow sample and more. This tiny little guy has really been through it. Through the daily blood work, IV drips, pokes, and visits from each department at the hospital trying to solve the mystery, Henry stayed so strong and trooped right along.  
All the while still managing to charm everybody in the NICU.
As Henry's condition became more critical, it was suggested that his liver had little chance of recovering on his own and a transplant was the most hopeful option. Now his next chapter will be spent getting flown to Toronto where he will wait for a liver transplant. This tough little baby has been fighting the odds since the minute he was born. His parents never gave up hope and have already taught him that he can do anything he puts his mind to. Henry's got this.
Clearly being surrounded by the support and positivity from his family have been instrumental in getting him this far. He is never alone, always having Joanna or Michael by his side to sing to him, which actually lowers his heart rate, wet his lips with milk on a q-tip, or bring his big brother Ollie to visit. (Henry opens his eyes and looks around whenever he hears Ollie) He has an incredible mommy and daddy who are focused right now on doing the most important job they have, being parents. In addition to raising funds to help with the burden of mortgage and bill payments while not being able to work, we are hoping to have enough for the family for travel expenses, accommodations in Toronto and cost of living while they continue to surround Henry with the love and positivity he needs as he waits for his new liver.
Thank you so much for donating, sharing and most importantly believing in Henry.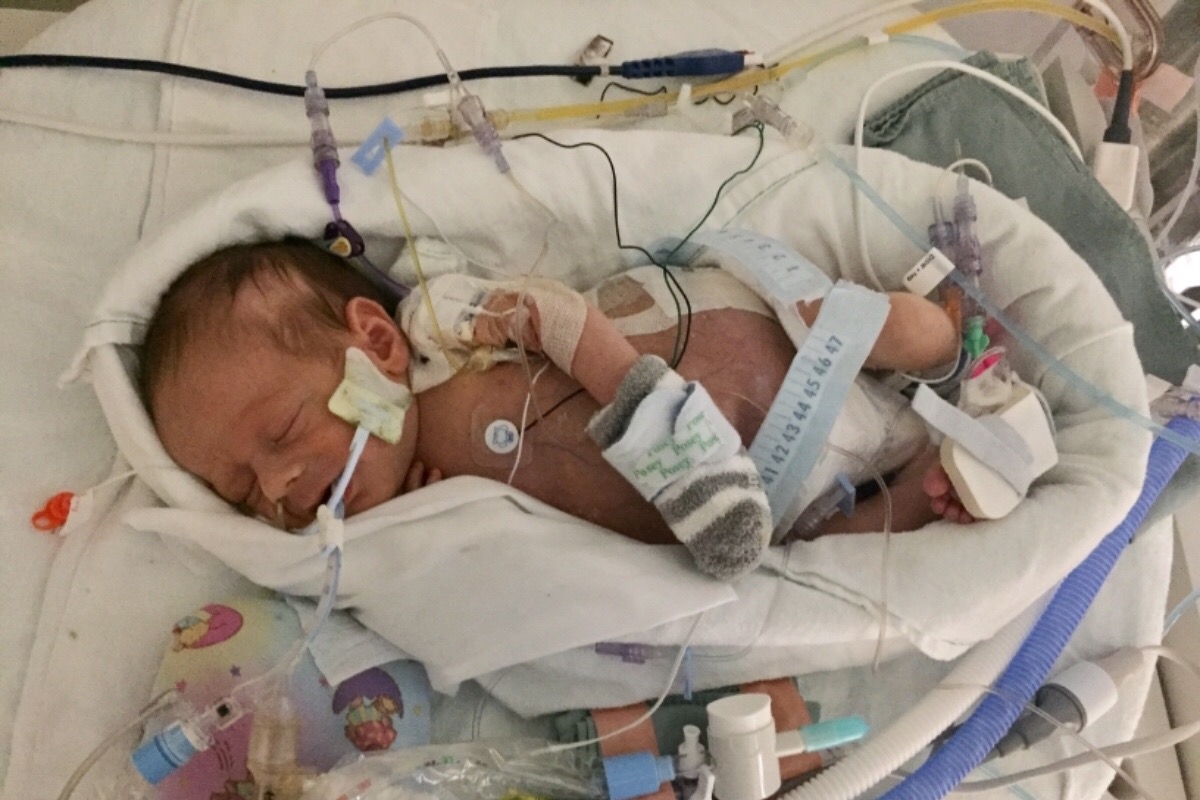 Organizer and beneficiary