Bayside Sensory Play
Non-Profit EIN: 82-3879019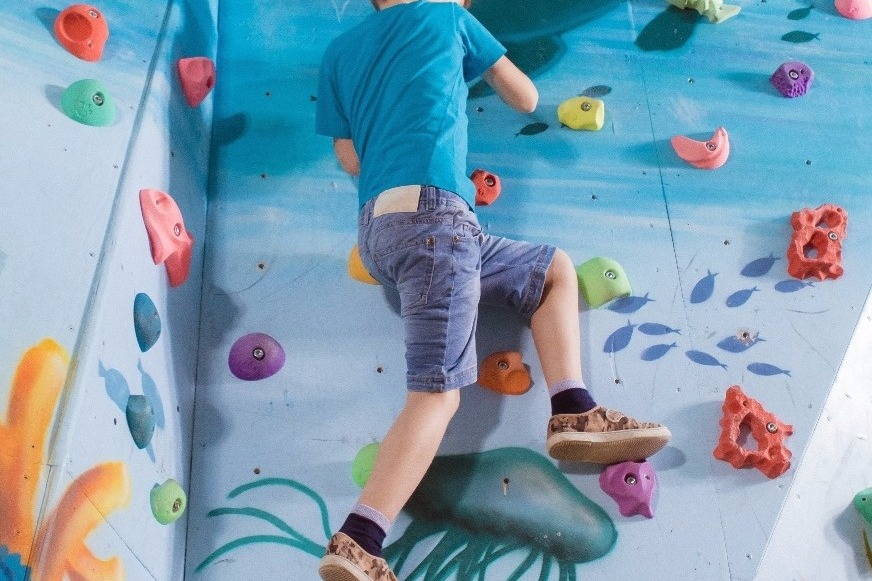 Our Story

Our dream to create Bayside Sensory Play began five years ago when Tina Tarver, speech language pathologist (SLP), was working with a child diagnosed with Autism Spectrum Disorder (ASD). The child was prescribed Applied Behavior Analysis (ABA) therapy which was provided by Sherry Hawthorne, Behavior Specialist (CBT). Tina and Sherry, collaborating their therapies together, saw an immense growth in the child's social, motor, and language skills and a decrease in his behavior. The huge difference, Tina says, was, "Not only did the child improve his overall skills, his participation in class increased, his behaviors decreased, and he was smiling all the time! When he threw me kisses, I was over the top sold on bringing multiple therapies together for these children. It changes their lives!" This amazing progress inspired Tina to further her education and become a Board Certified Behavior Analyst (BCBA) and open Bayside Autism Therapies, LLC, in order to reach more children. Bayside Autism went from 1 client to 17 in less than a year to where they have currently have a waiting list. Families on the waiting lists for prescribed therapies are calling and need a place to go. Bayside Sensory Play is an essential step towards fulfilling that need.

Why Sensory Play? There are not enough professionals to provide for all children with
special needs. The waiting list is a huge national concern. ASD is identified in 1 in 59
children born today and is 4 times more common in males than females. In addition, sensory processing disorder (SPD) affects 1 in 20 children. This takes place when the brain
inefficiently processes sensory messages from the environment through all five senses. 
These can involve texture sensitivities, including food and feeding issues, and can create
challenges in motor, behavioral, social, and emotional functions that can affect everyday life
and can increase behaviors. SPD can coexist with ASD, ADHD, Down syndrome, or on its 
own. 

If a family suspects their child has ASD they may wait six months to a year to get a doctor's appointment and receive a diagnosis. Once diagnosed, families can also experience an additional wait (up to five years!) for essential and prescribed services such as ABA, speech/language, behavior, and occupational therapies. With this wait, the opportunities for intensive early intervention in the most crucial developing years of a child's life are gone. 

Our goal through Bayside Sensory Play is to provide a safe space for activities, support, education, and resources to all families, whether they are on a waiting list or not, supporting our local families in the Pacific Northwest.  

IMAGINE an indoor play space designed specifically for children who have sensory disorders or autism spectrum disorder and is also welcoming to all children. Bayside Sensory Play activities will include
climbing through hammock mazes suspended from the ceiling, balancing on platform swings, maneuvering on a trapeze, climbing up a ladder, sliding into a ball pit, swinging, spinning, or
completing an obstacle course. Dim lights with bubble tubes will provide visual input. These
types of activities not only challenge balance and gross motor skills but provide the sensory
sensation that are so comforting and necessary for these children, targeting foundational
senses for brain development.

In Bellingham, all children would benefit from a place like Bayside Sensory Play and we
would love your support for our dream of creating one!                                                                                           
Your donation (materials or funds) will provide:
               --Memberships for families in need
               --Play equipment 
               --Safe, indoor play space
               --Trained staff
               --Scholarships for families in need
               --Education and resources for families in our community

        We hope you can support our efforts to build Bayside Sensory Play for our community. 


Who We Are 

Tina Tarver 
Board Certified Behavior Analyst
Speech Language Pathologist
Owner: Bayside Autism Therapies, LLC
Since opening my private practice, I have been working in the field with other behavior specialists, community organizations, pediatricians, special programs, and affected families in the
Bellingham/Seattle area.  I have been heartbroken by the amount of families who are on
waiting lists to receive a diagnosis for ASD and then have another extended wait period for much needed and prescribed services such as ABA, SLP, and OT. To help alleviate worry and pain in that process, I have created a non-profit, Bayside Sensory Play, (non profit EIN: 82-3879019) and my passion is have it grow to where we can support families in our community for their children's sensory needs
and to be able to come together locally for resources, education, and activities.
It is a much needed resource for our communities.

Sherry Hawthorne
Certified Behavior Technician (CBT)
I have worked with children and adults for over 20 years in California and Washington. Six of those years have been in Whatcom County working as a Behavior Technician with children diagnosed with autism. I have seen many children with their sensory needs not being met and I have worked with the most extreme behaviors in Whatcom County. I am excited to be a part of this professional team to create Bayside Sensory Play to provide sensory activities for all children. I have learned that correct sensory input for children decreases behaviors and helps increase eye contact, motor, speech, language, focusing, and social skills. Due to the extended waitlists for essential therapies, Bayside Sensory Play will offer families an environment that will assist them in being a part of a community that will benefit their daily lives.   

Siv Spain 
I am a certified teacher and a mother of two boys, ages six and four. My oldest son has been
teaching me about Sensory Processing Disorder (SPD) for the past six years and I see how
much intentional sensory activities help him cope with his everyday issues. In our situation, we had to wait six months to receive occupational therapy, and because the visits are applied
to our insurance deductible, we paid out of pocket for each visit. Having the option of a place like Bayside Sensory Play would have been a great and affordable place for our family to
play! All of my education and experiences helps me understand how important sensory activities are for, not only my children, but any child.

                                                                                    
             Please consider a donation to make Bayside Sensory Play a dream come true!!! 

                                                                                 THANK YOU!!!




 
 
 
 
 
 
 
 


Organizer