Help with Bills for Rick Bays
December 12, 2015......3 months ago today, Rick was in a horrific motorcycle accident just outside of Birmingham, AL. Rick spent 3 weeks in a drug-induced coma and 4 weeks in the TBICU at UAB. While there he had facial reconstruction surgery and surgery to place pins in his left wrist. Besides many broken bones, the optic nerve being severed in his left eye, great blood loss from a facial artery being severed,and much facial trauma, Rick also suffered a traumatic brain injury. After 4 weeks at UAB and 2 1/2 weeks at Vanderbilt's Stallworth Rehabilitation Hospital, he was able to come home. Home health nurses and therapists became the routine for a while. Because we are a foster farm for donkeys, the equine therapy Rick got was better than what any doctor could have ordered. Rick has gotten stronger every day and is almost completely healed! We are learning to accept what is now our new "normal".
Unfortunately, not all news is good. In speaking with our attorney the other day and learning that Rick will not be receiving any kind of settlement because of the self-funded health insurance plan he has through his employer. This plan demands any funds awarded to go towards what they've had to pay out in medical bills. Because the medical bills are in the hundreds of thousands of dollars and the settlement would be much, much less, Rick will not receive anything. We don't know if or when Rick will ever be able to work and getting approved for temporary disability takes time.....realistically, we will no longer be able to live on this farm. It's broken our hearts to come to this realization, but no matter where we are together, we will be home. After the first of the year, we will no longer be able to pay the mortgage. We hate to have to do this,
especially during the holidays, but we have no other options right now.
Thank you for taking the time to read our story. Blessings.....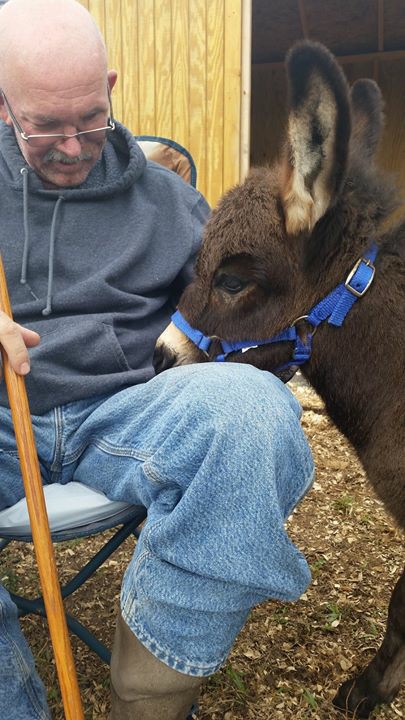 Organizer and beneficiary
Lauren Lesko Paytes
Organizer
Smithville, TN