Awakening Her wants to go global
-----------------------------------------------------------------
Please find a VIDEO below or visit my page majamonrue.com ;)
-----------------------------------------------------------------

THE STORY

On 10th of April IN 2016 my campaign on Kickstarter  has  finished unsuccessfully by 46% of funding goal being raised. I was fundraising for my book project Awakening Her - A book for men on how to love a modern woman. 

As many of you know, Kickstarter is "all or nothing", so I didn't get any of pledged funds. However, I published the book in Slovenia (2 MIO inhab.), and the response was great! I have sold more than 500 copies, signed a contract with distributor for further 4000 copies to be sold, and the book is available in every library around the country. I was also on national TV twice, in almost all relevant newspapers, and once on the radio - people in Slovenia really like the Awakening Her. This is why I believe it is worth of publishing around the globe!

I am here to ask for support of my sincere writing plans.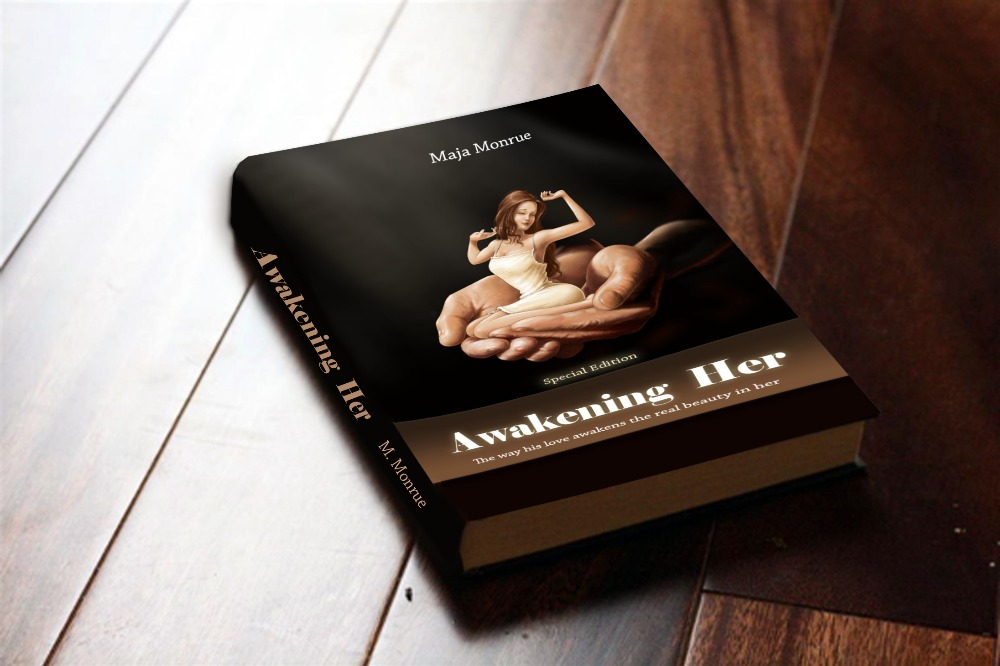 THE BOOK and THE PROJECT

Awakening Her is the book that was written purely with love and inspiration based on my overpowering wish to help men to not only to understand women, but also to recognize their own ability to awake the primal grace and beauty in the woman with whom they share their life.

Awakening Her is the first book of its kind. It is a hybrid of new philosophy, informal psychology, and everyday life. But, it is written in Slovenian language. 

My sincere wish is to spread the idea of primal grace and beauty of a woman that could be awaken by the love of her man among men and women worldwide. To accomplish that I need the funds for translation to English language and for the costs of self-publishing on Balboa Press Publishing platform. That's the only way my book will go global.  

Whatch this SHORT VIDEO to learn more about me and my project: 



10 AMUSING CHAPTERS

Chapter 1: MEN'S BOXES AND WOMEN'S WIRES
Understanding the differences in thinking between men and women, according to Mark Gungor  
Chapter 2: THE ESSENCE OF ALL ESSENCES
The one thing that women want from men 
Chapter 3: 22 SHADES OF WOMEN
Characterizing women according to their career status, age and Zodiac sign  
Chapter 4: 6 SHADES OF A MAN THAT EVERY WOMAN LOVES
Six things women will always find attractive in a men and how to gently stand up to your woman 
Chapter 5: WOMEN, BROKEN BY THE ILLUSION OF REALITY
How to understand your "tyrant" or "faded beauty"
Chapter 6: HOW TO HELP A WOMAN SOLVE PROBLEMS 
Using your love to help ease her struggles 
Chapter 7: TIME FOR SEX 
Best advice you will ever get
Chapter 8: HONEY, THIS IS FOR YOU 
Quick guide to buying gifts for your woman 
Chapter 9: WOMEN'S FREQUENCY 
The hidden world of secret communication among women 
Chapter 10: AWAKENING HER 
The aha-moment & 22 priceless tips for everyday life 

ADDITIONAL FEATURES: 

* Special essay for women readers: LOVE A MAN THE WAY HE IS 

* AMAZING ILLUSTRATIONS by Mladen Melanšek, one of the best Slovenian illustrators 


 and many more....

ME - THE AUTHOR

I am a young Slovenian writer, and a modern woman who lives and creates in Vienna, Austria. 

Before you ask, no, I am not a doctor of psychology or any other "-ology". I do not claim to know everything. However, there are two things that I master brilliantly: observing the world inside and outside of me, and  then putting my findings into words in a way that readers feel comfortable with. That is how Awakening Her has been written. 

I always wanted to work as a writer and Awakening Her is my first serious writing project. I need your support to make my dreams true, and to publish my first book not only in my country but also worldwide. 




WHY THE BOOK'S MESSAGE IS SO IMPORTANT

Society today has lost its natural purpose. We strive for more worldly things without seeing that we already have everything we need inside us. We want to complicate the most simple things, such as love, understanding, and compassion. Therefore, our relationships have become complicated. 

The book carries a very special message on finding the essence of our existence within ourselves, simply by being a loving man or a loving woman.

Don't forget that our purpose as human beings is to learn how to love, no matter what anyone else tries to tell you. They might want you to believe that love is an illusion of happiness and that being selfish is what will be vital for your survival in today's society. The essence is hidden in our hearts. When a woman loves a man and a man loves a woman, magic happens. The love that they can offer is different, but when they become one, they achieve the purpose of humanity.


SOONER THE BETTER

As soon as possible. The book is already written and the illustrations are finished. It's already published in Slovenia, but for the English version and global publishing I need funds. I need €4 500 for the translation and €1 500 for the self-publishing costs on Balboa Press Publishing platform.


AS A THANK YOU...

After your donation you will become one of my special supporters. I will not only be thankful to you until the rest of my life, but I will also give you a "thank you package" as a sign of my endless gratitude.

In this package you will get a free PDF version of the book as soon as possible. You will also get a special note at the time the book will be available to purchase as a paperback copy. At that very time, I will write you an email, and you will be able to buy the paperback copy directly from me. Additionally, I will give you a nice discount and I will sign it for you.  

To get a "thank you package" please fill this form  with your contact information, after you will donate to my project. THANK YOU sincerely!

Maja Monrue

Find more at majamonrue.com &  www.awakeningher.com 



Organizer