Baby Ava came to us 8 weeks early at 30 weeks gestational age due to mommy's Preterm Premature Rupture of Membranes (PPROM) -- waterbag burst too early. Also due to these low levels of the amniotic fluid, baby Ava caught some nasty infection at birth. Thankfully, the doctors were able to give the correct medications and our dear princess had eventually fought off the bacteria. While Ava is now in stable condition, the remnants of the infection are still being cleared, thus the medications will continue for couple more weeks and she needs to stay in the Neonatal Intensive Care Unit (NICU) until it is completed. 
As of last week, our hospital bills have mounted to more than S$50,000 and expected to double by the time baby Ava is discharged. Being foreign workers in Singapore, we are not entitled to any discount, medical insurance, or any other assistance to settle our bills. The KKH bussiness office and social workers had been kind enough to allow us to pay the bills in installment. However, with the huge amount incurred, it will take years or even decades for us to settle everything. 
For these reasons, we would like to appeal to your generous hearts to help us in any way you can to raise some funds for our precious daughter. You can directly donate in this site and help us to spread/share to everyone. Or you can directly contact / message via FB me and my husband for any help you may provide.
Most importantly, no amount can match the daily prayers you could offer to our dearest baby Ava's complete healing and strength for our families as we look forward to Ava's coming home into our arms .
From the bottom of our hearts, thank you so much.
-- Archie, Ana, & Ava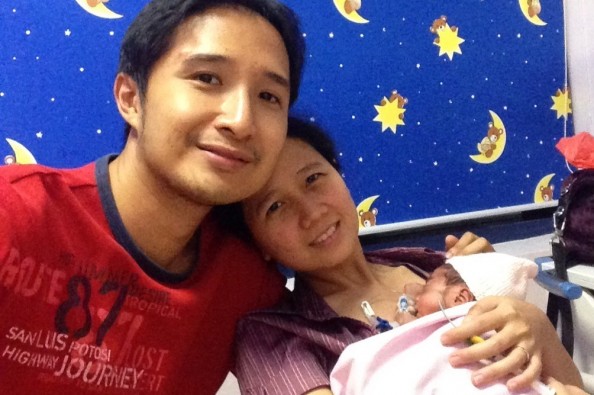 Organizer