Hi,
My name is Elaine Chen. 3 weeks before this campaign started, I decided to take a break from college. My mental health was at an all-time low. I had barely spent any time checking in with myself this past year. It was easy to coast along and to spend every day like the one before. Somewhere along the way I lost the one thing I'm most proud of: zest.
One night when I was talking with a friend, I realized that many people out there shared these feelings. So I started whY aM I (YMI). Since March 14, 2016, I've been making cards with prompts like the ones you see below and leaving them in public spaces.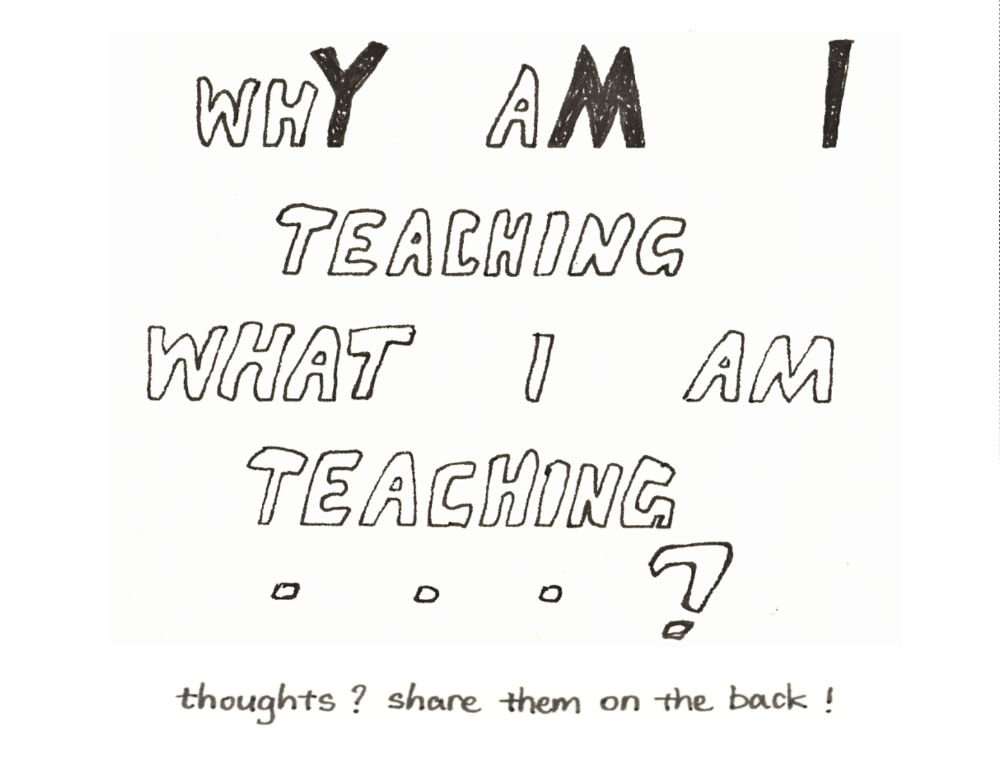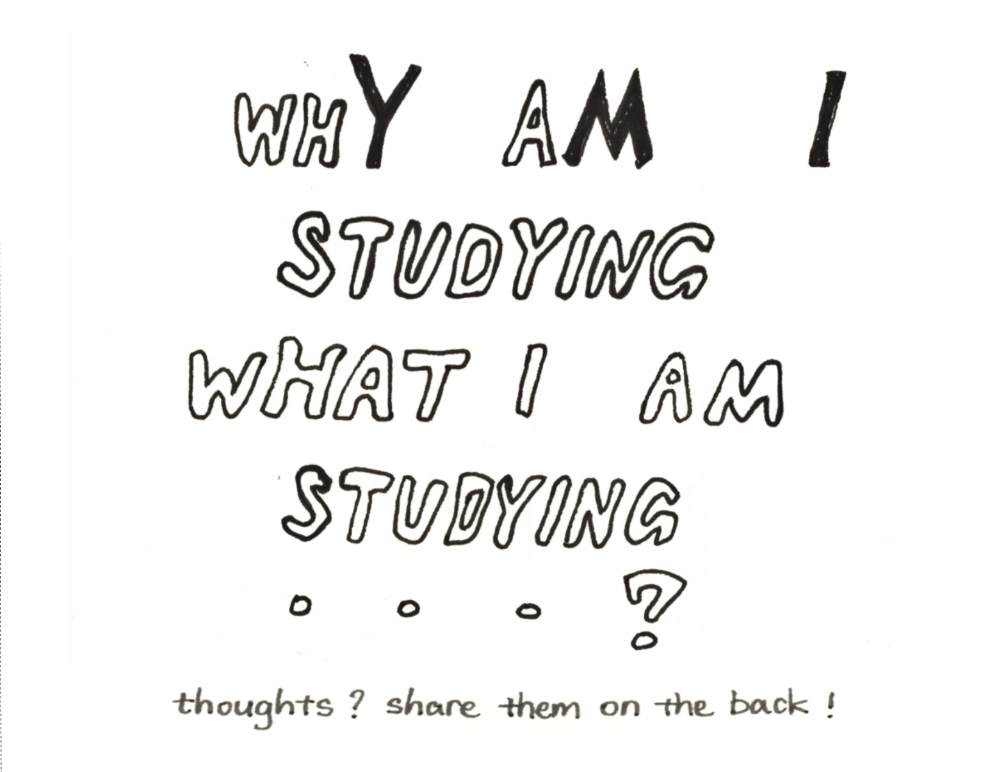 The very first response I received: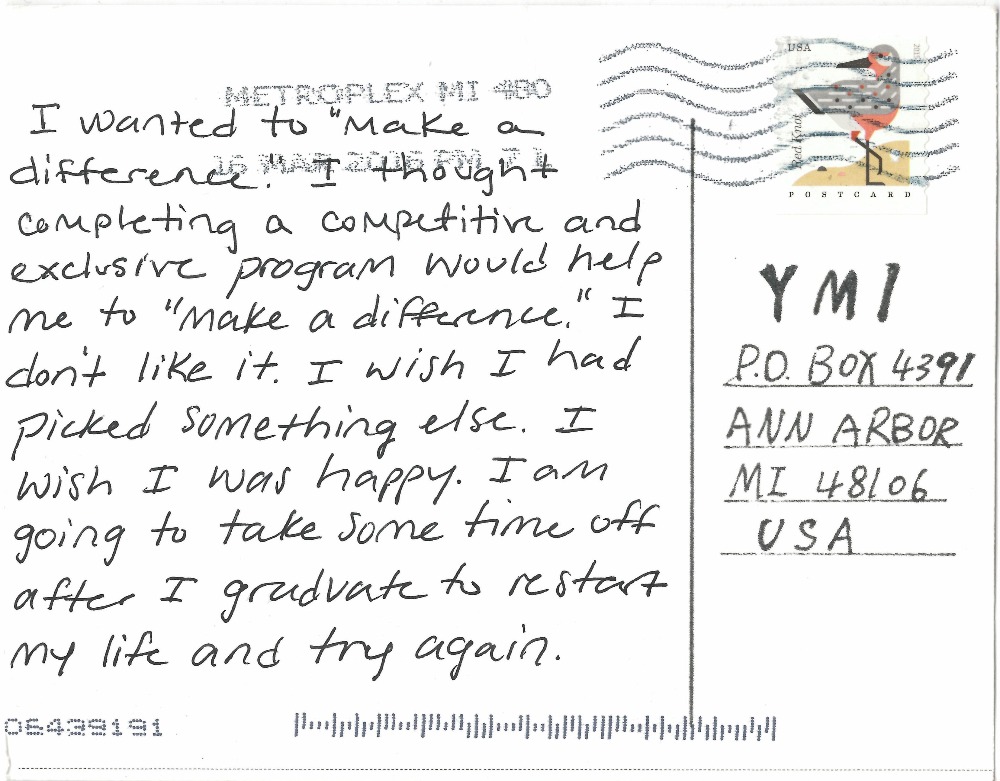 YMI is here for us to think and talk about things that we too often taken for granted, to share our confusion and passion, or just to create a space for us to pause and let things out. 
All YMI cards are free. This project is run via public donations. If you'd like to have YMI postcards for your venues, events, or just for fun, drop me a message and I'll send them your way.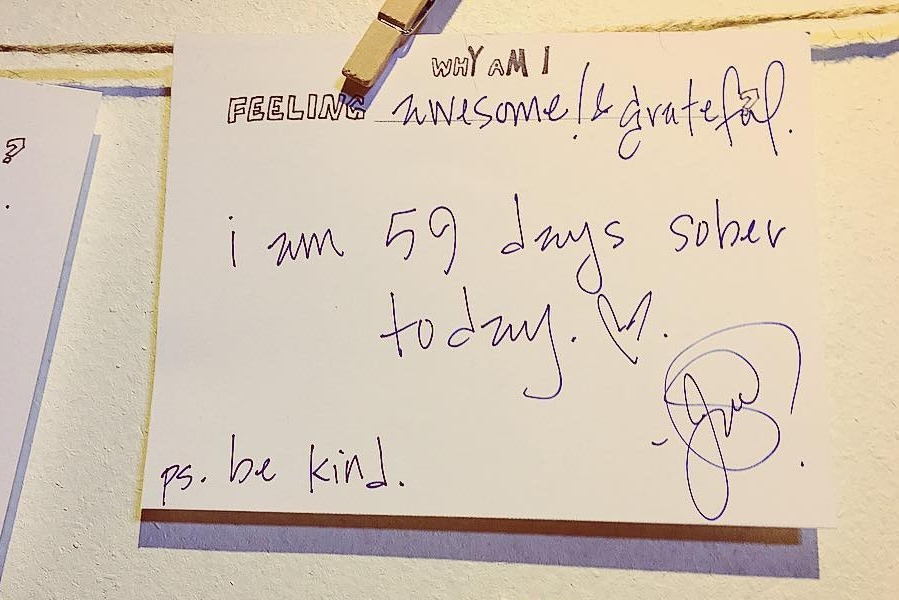 The responses I receive are posted on YMI's Instagram @askymi and website askymi.com. I'll be running this project for as long as I'm financially able to. Your donations will go towards covering postcard printing, website domain, and P.O. box rental. 
With that said, if one of the questions you see through this project resonates with you, sharing your time and attention with YMI would be the greatest gift and support.
Y.M.I
P.O. Box 4391
Ann Arbor, MI 48106
USA
With Love,
El