Arthas Needs To Meet The Baby
Six and a half years ago, when we moved to Holland, we immediately brought Arthas into our lives. He was a 12 week old fuzzy terror. He was stubborn and willful and refused to be anything but, well, Arthas. It took us over a year to figure out his food allergies, train him, curb his attitude and burn down his endless energy. Eventually, though, he settled into the friendly neighborhood polar bear you we know and love today.

He was always the center of attention, mostly because he was a giant fluffy monster, the rest of the time because he would lean into you or howl non-stop until you pet him. Every interaction he ever had with people or other dogs, we would get comments about what a lovable and gentle soul he was.

The cars could comfortably fit a car-seat and small bear, the backyard was fenced-in and fixed up, we were ready for a family. We couldn't contain our excitement at being able to share with him a gift that would give him even more love and purpose, helping care for and dutifully watch over our new baby. And who better to deliver the news to the world than our Big Guy... "Guard Dog Duty, Begins Dec 2017"

The announcement pictures were bitter sweet, when he started limping. It wasn't something he was just walking off. Resting didn't help. It only seemed to be getting worse, fast. So, back to the vet, right? Probably twisted an ankle running around like a dufus. Sneak in a quick appointment at the vet, get some xrays and pain meds, drop him off at home and go back to the office. But the vet's concerned, she feels a mass in his leg, says she needs to run some extra tests. Great. Did he break something? Swelling? Vet finally comes back with him, Arthas bouncing on his bum leg somehow not caring, howling like mad for more treats they had to bribe him with to get him on the xray table. He doesn't know the news we're getting: Osteosarcoma. She says he has 4 months, maybe 5.  Genetic, common in big dogs, and he's our Big Guy. No way to know until the limping starts, and no way out.

It's like we were hit by a truck. He's 6, we knew we'd be lucky if he made it to 10 or 12, but dang it we would try. Exercise every day (snow, rain, blazing heat), constant love and affection, and a strict diet to keep him healthy and lucid so he could be a part of our family as long as possible. It wasn't supposed to go down like this. 5 months to make him more comfortable, 1 month too soon to meet the baby he's been waiting his whole life for.

The vet says we could work with a specialist, that the cancer is limited to his leg and we can possibly buy a few more months with an amputation and chemo. They even think that he'll still be his happy doofy self, if not just a little extra tired. They say we might be lucky enough to see another year with him. But we have to *buy* that time.

With a baby on the way and knowing the timeline is, at best, still short, we are stuck. We can't reasonably consider putting so much money into this, but Arthas has been such a loving companion and source of so much joy and happiness in our lives, we can't reasonably not.

We humbly ask for a helping hand from our family and friends during a particularly difficult time. 100% of funds will go to Arthas and his treatments, giving him the best run at this that we can, and god willing, get him through December with his new friend.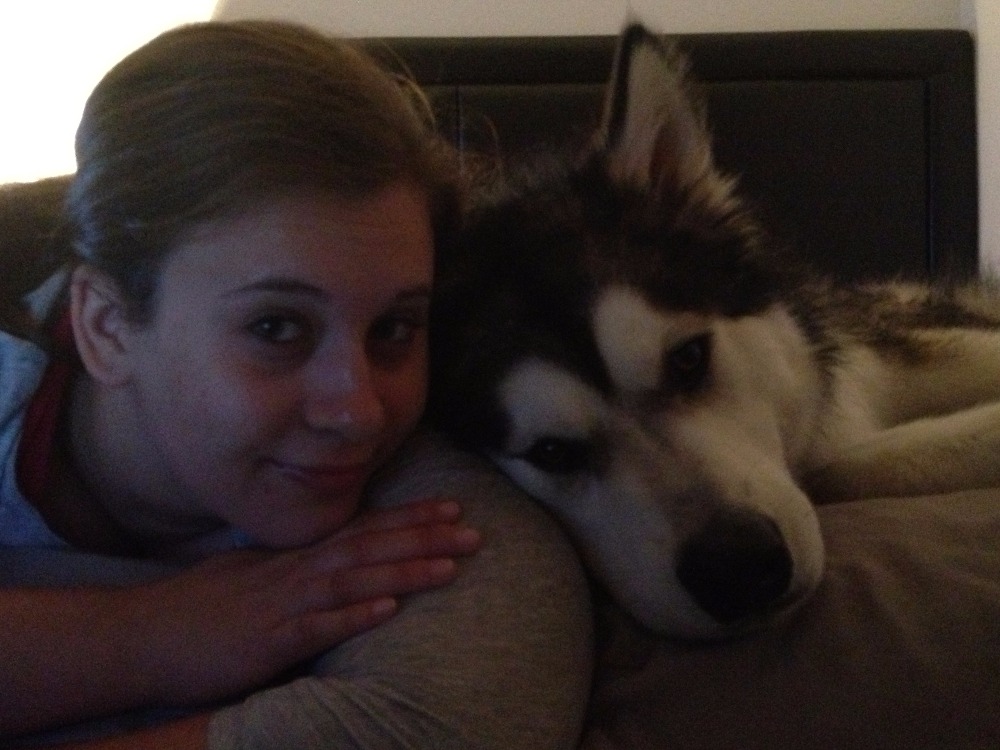 Organizer