Hi everyone! We met our goal! But, gofundme.com takes 5% of the total. So, if you haven't donated yet, please do! Anything raised above our goal will be going directly into a savings account in Arnika's name for her fund to apply for college this fall. Thank you so much - we are so excited that this dream is now a reality for Arnika.  

Please help raise $1,500 to get an amazing New Orleans student to Brown University this summer!
A former student of mine, Arnika, asked for my help applying for summer early-college programs. She told me that she knew her school wasn't pushing her all that hard (cue stories of long-term-substitute teachers who are on their cell phones or eating take-out all class), and she wanted to prepare herself for college. She applied to some programs (she wrote an absolutely amazing essay, which I have included below and you should totally read), and was just accepted to Summer at Brown. She wants to be a doctor, and at Summer at Brown she will be able to take classes designed for students who want to major in science or pre-med in college. Even more importantly, she can live in a dorm and learn what it is like to live away from home.
Arnika will only be able to take advantage of her acceptance to this program if we hit our fundraising goal.
Arnika recieved a scholarship that covers a lot -  Arnika's scholarship was $6,124  and the "offical" price tag of the program is $6,424. We were so excited when we first saw this scholarship, but then we looked at the fine print. This "official" price tag doesn't  include the additional fees, the large non-refundable deposit, dorm supplies, transportation from Baton Rouge, or any of the other costs she will run into away from home for a month.  Without your help, she is still a long way from being able to attend. Please help an incredibly deserving kid get the experience of a lifetime. 
Who is Arnika?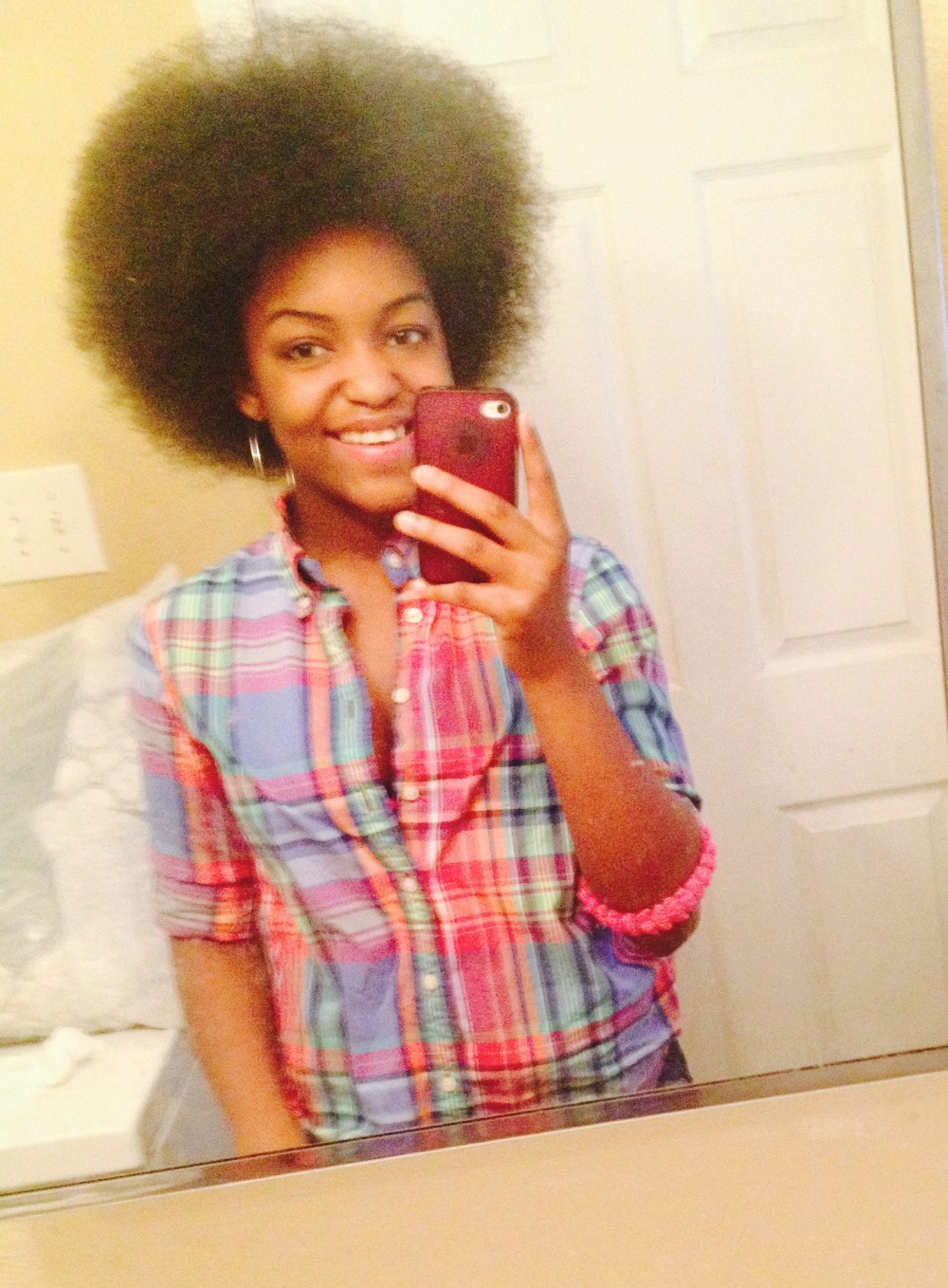 Arnika is a kid who will talk your ear off about the latest book she is reading - the book always has plenty of magic involved. She also loves to take selfies and change her hairstyle (see above). Arnika is also a student who has tried her best to succeed academically despite some serious obstacles in her path. Since I've known her, she and her mom have moved from New Orleans to Texas, Texas to New Orleans, and New Orleans to Baton Rouge. She is currently living with her aunt while her mom tries to save enough money to get them a place of their own. Once you add Hurricaine Katrina and Louisiana's failing school systems to that, the fact that Arnika has a Dean's List GPA and has her sights set on colleges like Johns Hopkins and Boston University is even more impressive. Arnika will be a first-generation college student next year. Inspired by all the time she has spent in hospitals with her grandmother,  her dream is to be a doctor. However, Louisiana schools haven't been great to Arnika.  She  hasn't been able to take any AP classes because she has moved so often, and she is struggling to navigate the maze of college admissions  on her own. She often texts me questions while she is doing research, "What is the Common App?" and, "Does college start the year after high school or the fall after?"
Why does she need to do this program? 
Arnika deserves to get preview of the college experience and be fully prepared for her freshman year. As a first generation college student, Arnika will face huge obstacles despite her resilience - help her be as ready as possible. We need your help to fill in the rest of the finances. 
Arnika, her mom, her grandma, and I will all be so thankful to you. And most importantly, you will be helping to increase Arnika's chances at absolutely killing it as a college freshman in the fall of 2017. 
If you aren't convinced she is amazing and deserves this experience yet, check out her Summer at Brown admissions essay below: