Anna's battle against cancer
My name is Johnnie Chen, brother to Anna Chen. I am starting a fundraiser to help my sister battle with cancer.  Unfortunately this is not our first bout with cancer within our family. Two years ago we lost our mother to stomach cancer.  Since our loss, we have been rebuilding our lives and trying to find meaning to it all.  
Early November, my sister was diagnosed with Jaundice. Her company had given her time off to be seen but not knowing the cause she was admitted to Saint Joseph Hospital.  During her admittance she kept in touch with her company informing them she had a stent placed in her bile duct, an endoscope and a biopsy but still had no answer to the cause.  She was released ten days later and called her company to inform that she will be back in the following week. After speaking with her manager she was told not to return to work.  Her company had laid her off because she had many patient diagnosis while she was admitted to the hospital.  
Still not knowing the cause of her condition we put her unemployment on the back burner and focused on her health.  She was seen at Good Samaritan Medical Center early December for another endoscope and biopsy and told that results would take up to a week.  Two days later while having dinner at home, she receives a call from her doctor at Good Samaritan Medical Center.  He informs her that her results have come back sooner than expected and that she is positive for cancer in her lymph node and pancreas.  After speaking with the doctor, she turns to me "I'm so sorry; I thought I had more time".  Our family has a saying, "Expect the worst, Hope for the best".  We had expected to hear the worst, but we were not ready.  
After being laid off, she started to pay out of pocket for health insurance but that was taking its toll on her and she had to start looking for an alternative.  During our search, we contacted our mother's Oncologist and made an appointment.  It was good to see him again but at the same time not.  He was able to find her an alternative to health insurance and wanted to start her on Chemotherapy as soon as possible.  In order to start Chemotherapy with our Oncologist though, we had to wait until her new health insurance took effect which could take a few days up to a week.  We had talked about starting her on December 14th for Chemotherapy but was not sure if her new health insurance was going to be active then.  Our Oncologist did not want to prolong her treatment and told us that the first treatment will be covered by them.  We were speechless but very grateful for such kindness and compassion.  
Anna started her first Chemo treatment on 12/14/17 and scheduled every three weeks.  The day after her first treatment, the side effects took their toll on her.  She was in constant pain, lost her appetite, became weak and was bedridden.  She became weaker and ate less and less.  The following Wednesday she started to have sharp pain within her abdomen and was taken to the Emergency Room.  From 4pm to 11pm we waited for the results of blood tests and a CAT Scan.  We were told they had found multiple nodes in her lungs but nothing that explained her pain.  She was given some pain meds and sent home.  The next day we call our Oncologist and schedule a follow up appointment for Friday, December 22.  He reviews the results and discuss his findings and our next steps.  We are told if the cancer is solely in her pancreas and lymph node, she's looking at 3-4 years with chemo.  If the cancer has spread to her liver then she's looking at 2-3 years with chemo.  If she decides to opt out of chemo, she's looking at 1 year.  Anna was shaken but had her decision made before walking in.  We told Anna that it is her decision and no matter what she choose, we will support her all the way.  She confirmed with her Oncologist and decided to go a different direction and to stop chemo.  It was a difficult decision but after seeing what our mother had gone through and what Anna herself went through the past week, she did not want to suffer more in order to live longer.
As a family we are helping her get through this. Together, with your help.
With the money we raise, Anna will pay off her home bills,  previous medical bills and cancer treatment.  The money will also go towards the medication she is prescribed and recommended to take.  Having gone through this in the past, health insurance does not cover a lot of these medications or the treatment as a whole so we must pay out of pocket.  Many people know the saying that "nothing goes as planned," well going through Chemotherapy for cancer is the epitome of that saying.  Anyone who has gone through it or knows someone who has can relate and know that it is costly to go through, even with the best health insurance out there.  
We thank you for your donation, support and compassion.  My sister thanks you for every hope, prayer and wish.   
Please help share my link through social media to help get the word out.  Thank you.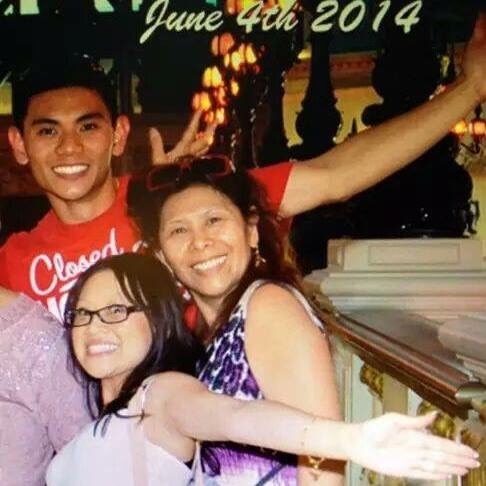 Organizer
#1 fundraising platform

More people start fundraisers on GoFundMe than on any other platform. Learn more

GoFundMe Guarantee

In the rare case something isn't right, we will work with you to determine if misuse occurred. Learn more

Expert advice, 24/7

Contact us with your questions and we'll answer, day or night. Learn more