Amie's Story

We as the Vicarage road street party team have decided to launch Amie's story. As a member of this team, I wish to thank the team members for getting involved Debbie, Andrea, Cheryl, and Jane.

Amie and her family are very close to my heart and I have watched Amie and her family struggle so much since March 2015. The most horrifying experience is the most unimaginable thing that can happen to any parent, to see a healthy thirteen years old, looking forward to the challenging years of being a teenager, to be struck down with two severe debilitating illnesses. Alison,  Amie's mum, had to give up her career and become a full-time carer for Amie.

Daily, Amie suffers severe pain and has multiple seizures. Self-isolating, as we all know now, is no mean task, but Alison and Amie have spent the past two years completely housebound.

I will let Amie tell it as it is…. As you read through Amie's story, you will see she did the Race for Life. Let's help Amie in her Race of life.



AMIE'S STORY


Hi, my name is Amie and I am 18 years old. I am currently studying an online Access to midwifery course, and hope to eventually become a midwife. I live with my Mum, Alison, my stepdad, Scott, and my 15-year-old sister, Sophie. We have a cat called Clem who is the cutest thing ever. I love makeup, fashion, playing my guitar, and was a keen Irish dancer from the age of 4 until I was 14. Irish dancing with Conor Academy of Irish dancing was my passion and I was forever being told off because I just couldn't keep my feet still! 



Sadly, I had to give up Irish dancing because I started fainting while performing and had a whole long list of "odd" symptoms. I had been feeling rather unwell for many years but fought through as I didn't realize that it wasn't normal and assumed everyone felt like this! 


Once I started fainting, doctors realised I had some sort of vascular instability and was referred to the Royal Brompton Hospital in Chelsea. I had a tilt table test where I got a very strong diagnosis of Postural Orthostatic Tachycardia Syndrome (PoTS) in June 2015. It was a bittersweet day; relief to finally have a diagnosis and know what was causing me to feel so unwell, but alarmed when we researched the condition.



PoTS is a dysfunction of the autonomic nervous system. This means all of the things your body should do automatically; heart rate, blood pressure, breathing, digestion, pupil dilation, temperature control, etc doesn't work properly in my body. So, even the easiest of things, like sitting up can send my body into turmoil and panic.

 In August 2015, I started having seizures. They were found to be non-epileptic, which was a relief, as I had enough going on! They happen as my body is in a constant "fight or flight" mode and when I become more symptomatic, my body automatically shuts down, as a protective mechanism. My heart and my brain don't get on together, so my heart constantly overworks and when my brain has had enough, it decides to just switch me off! I have several seizures every day; my record is 70, landing me in Resus on my 16th Birthday.

Then, just to add to the mix, in 2016, while sitting at home my shoulder decided to just drop out of its socket when I reached for my bottle of water. Terrific! To cut a very long story short, I was diagnosed with Ehlers Danlos Syndrome (EDS) at the Evelina Children's Hospital in August 2016. EDS is another fairly unrecognized condition. it is a faulty connective tissue disorder which means my joints can dislocate very very easily. All my joints; from my jaw to my toes, can slip at any time and cause a lot of pain, with my hips and shoulders being the most troublesome.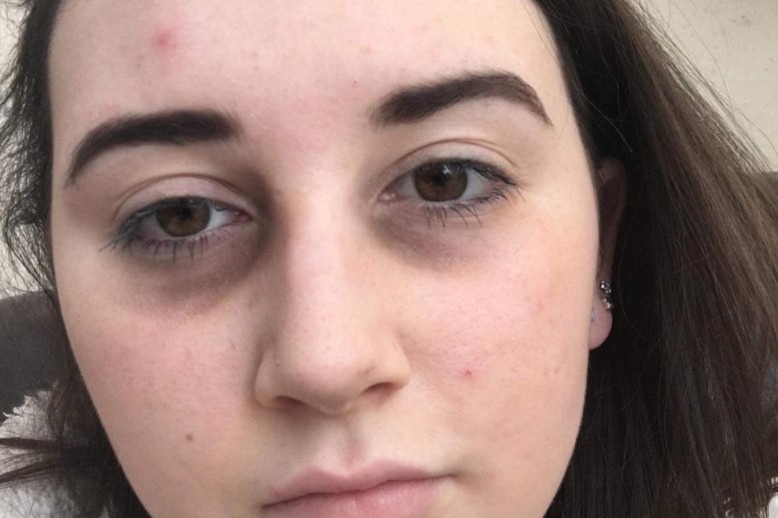 Because of all this, living a "normal" teenage life is impossible. I missed a lot of time at school but still managed to pass my GCSE's with good grades, through pure determination and a lot of hard work, mostly studying at home, on my own.


Over the last 2 years, things have got worse and I am housebound now, suffering severe pain all over my body 24/7. Sometimes, even my hair and my skin hurt. I only ever go out for hospital appointments and trips to a&e- fun!! I have to use a wheelchair indoors now too, to try and keep me as safe as possible, to eliminate pain, and because of severe fatigue. I have very little to no warning of when I will have a seizure or faint and when I do, I put my joints out, resulting in a lot of help from the London Ambulance Service! Not many people know so many paramedics by their 1st names, and very few get carried back to bed and left at home with dislocations for their Mum to relocate!!



Unfortunately, it means our lovely little cottage style house, childhood home to both Sophie and I, is no longer suitable for my needs. My wheelchair cannot fit through the narrow doorways and I am unable to have the medical equipment needed to help manage or allow me to be more independent, due to lack of space. Our living room has been my bedroom now for more than 2 years, as I cannot manage stairs. Our small bathroom is downstairs but is practically inaccessible to me now. We have no space to relax as a family, which means when the others want to watch tv, they all pile into my bedroom!






I rely heavily on support from my family for everything, which I hate having to do! I want to be able to do things for myself, independently and safely as everyone does, and that is why we are asking for your help, to raise money to enable us to move house, please.




My family and I are very grateful to our wonderful friend, Breda Molloy, and her neighbors, for arranging this fundraiser on our behalf. They were due to hold a street party on Vicarage Road on 7th June 2020 and sadly due to COVID-19 this event had to be cancelled. We were hoping many of you would have come along for a fun afternoon to help celebrate "Amie's day". Any donations to this page would be very, very gratefully received. Thank you for your time, support, love, encouragement, and donations. My name is Amie, I am 18, I have PoTS and EDS but PoTs and EDS won't have me! 

Lots of love xx 



Donations

Organizer
#1 fundraising platform

People have raised more money on GoFundMe than anywhere else. Learn more

GoFundMe Guarantee

In the rare case that something isn't right, we will refund your donation. Learn more

Expert advice, 24/7

Contact us with your questions and we'll answer, day or night. Learn more