Alyssa's Service Dog Campaign
Hi everyone!! As most of you know, I had a spinal stroke at 7 years old and have Mitochondrial Diseases, which interferes with every aspect of my life. Due to having a spinal stroke and having Mito, my muscles strength is severely compromised. I also have Dysautonomia, which causes me to have SVT (fast heart rate), dizziness, syncope (fainting) episodes, compromised breathing, and seizures, which makes mobility even harder on my body. For this reason, it has become necessary for me to get a service dog to help me out with mobility tasks and medical response tasks.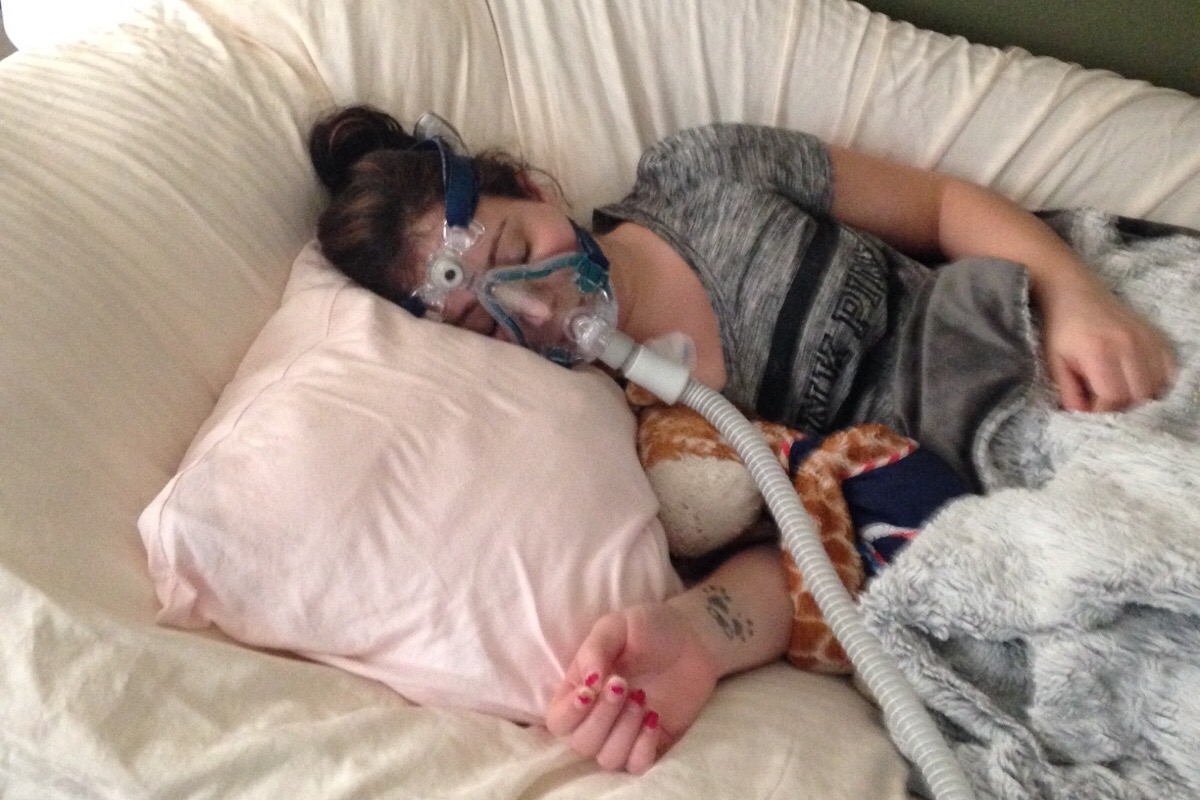 Recovering after multiple seizures.
Some of you are probably thinking, "But you already have a service dog." It's true, I had an eight pound Coton De Tulear service dog, Savannah Rose, (which I paid for on my own) but as I have become weaker it has become apparent that I need a bigger dog to help with mobility tasks. Savannah Rose will still do medical response to my seizures in our home, but she is to small to help with mobility. The new dog is going to be a standard poodle, so he/she will be the perfect size! The litter I will be getting a puppy from was born on March 3rd 2019. The breeder I'm going through has trained service dogs for eight years and breeds for therapy dog / service dog temperament.
The breeder is watching the puppies closely to see which ones would make good service dog candidates. The puppies will also be temperament tested by the service dog trainer I've hired to train the dog it's tasks. The puppy will need to have a session with the trainer every week for about two years to learn it's tasks. (Two years is the average time it takes to train a service dog.) I will also have to buy supplies and gear for the dog, and I'll have to hire a dog walker for the days my mom works. The dog will also need a hair cut every 4-6 weeks. All of these factors REALLY add up!! For those wondering, the breeder I am going through is Magenta Bay Poodles and the training facility is Positive Dogma Dog Training. 
                                        All the puppies in the litter.
Some tasks the service dog will be trained for are to retrieve dropped items or items I can't reach, open and close doors, get me drinks out of the refrigerator, get me things out of drawers, seizure response, and syncope response. I'm hoping the dog will be able to alert to things like seizures, syncope, low/high blood pressure, and apnea too, but that is a natural gift the dog either does or doesn't have. I am REALLY hoping this dog will give me back some independence and allow me to rely less on humans!!   It would be great to not have to either risk getting up for things when I'm home alone and don't feel well or have to wait until someone is here to get them for me. Having the service dog will also give my mom A LOT more peace of mind while she is at work! Whether you are able to donate or not, I REALLY appreciate your support on this journey!!
**[IMPORTANT INFORMATION: I am linking my Amazon Wish List of the puppy supplies I need, in case anyone would rather buy me something off the list than donate! Please also NOTE that Go Fund Me automatically sets their tip to 25%. Please feel free to set it to 0%!!]**
http://www.amazon.com/hz/wishlist/ls/28ARDQKWNMDMI/
Organizer and beneficiary
Alyssa Andolino
Organizer
Bloomfield, NJ
Denise Andolino
Beneficiary