On Friday morning, June 30th,  17-year old Melissa and 5-year old Alina were involved in a tragic car wreck. Melissa was was taking her little sister to summer camp. They are as close as two sisters can be.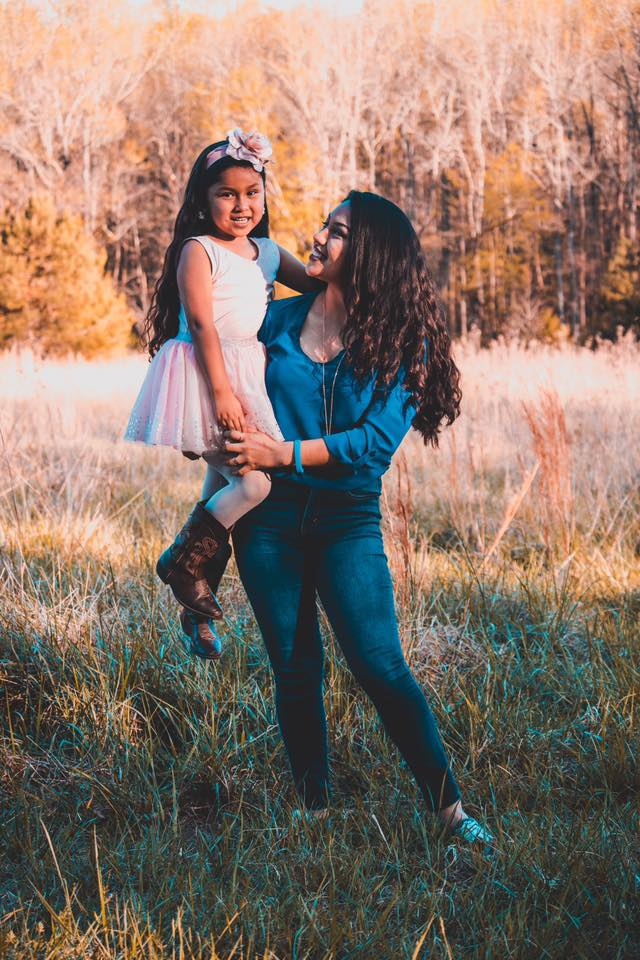 Melissa remembers waking up and trying desperately to get Alina (Aly) out of her car seat. She was too heavy; she was not moving.  She next remembers lying on the side of the road in the gravel with Aly next to her, yelling Aly's name. Aly was unconscious. 
Both girls were transported to UNC Hospitals. The bone in Melissa's knee was exposed and she had many other cuts and bruses, but incredibly, no broken bones. She was able to be sewn up, and released from the hospital that night with orders for physical therapy for her knee, neck and back. 
Aly was not so lucky. She suffered a severe brain injury and her right eye was injured. She is breathing on her own and her body is moving, however, she remains unresponsive. 
Aly is a remarkable girl. She is strong, determined, and deeply kind.  About two weeks ago, Aly was again complaining to her Mom about brushing her hair. It bothered her. It took too long. This was a battle they often had. Her mother would frequently suggest that she get a haircut to make it easier. Aly always refused. She loved how her long hair looked. Just like her big sister, Melissa. This time, her mother offered a different solution. She told Aly about Locks of Love. The organization that allows you to donate your hair to someone who is fighting cancer. Aly's beautiful bright eyes grew even brighter. She jumped at this option and was excited to cut her hair if it meant helping someone else.  Again, Aly is only five.
Aly and Melissa's parents, Violeta and Juan, have strong faith and believe that Aly will wake up at any minute. They are staying by her side, right where they should be and there really is no telling how long Aly's healing will take.
Violeta and Juan are hourly wage earners and have not been working since the accident. They are wonderful people and they have a beautiful family (they have a 10-year old son, Juan, also). 
We ask you to consider helping this family as they face an extreme and heartwrenching situation. They have no income to support their family as they stay by the side of sweet Aly. They also face medical expenses related to Melissa's recuperation and healing.
Life can change in an instant and we all know that we would hope others would come to our aid if we were to find ourselves in need.  The doctors believe that it's possible that Aly can hear the voices of those around her. If that's true, these wonderful parents shouldn't need to decide between being by their daughter's side while she's in need and leaving to make ends meet at this crucial time.  Let's help make it possible for them to be where they are most needed. 
Organizer