Help Alex Kick Cancer in the Nuts

Preface

I'm Kelsey and I have lived in Alex's neighborhood for 2 years. He quickly became my best neighbor and friend because of his genuineness, zest for life, and especially his concern for others. When someone vandalized my car, he drove me to and from work every day for a month. When I was broke, he gave me egg sandwiches, WiFi, and his parking space. There is a path in our local park that was obstructed by fallen tree so people couldn't use it. One day I was surprised to find it cleaned out and useable - who did it? Alex. Of course. One time Alex met a homeless man who carried all his belongings in 20 plastic grocery bags. Alex bought him a large rolling suitcase so he could carry his items with dignity. My superhero nickname for Alex is "prosocial man." He is the neighbor and friend everyone needs.

Alex was recently diagnosed with testicular cancer at the age of 30. At 30 most people are settling down, solidifying their careers, building a family and home... but for Alex, it's surgery. Chemotherapy. Nausea. Fevers. Emergency rooms. Sick leave. Hair loss. Risk of infertility. Uncertainty. And astronomical medical bills. Turns out, cancer treatment costs more than college. So in an effort to be a fraction of the  neighbor Alex is to me, I made this Gofundme page to call upon our community to help alleviate his financial burden.  

Now I'd like to pass the mic to Alex, so he can share his journey with you.



I can normally be found hanging on things in weird ways 

Chapter 1: The Start of Something Great

I was laid off in September of 2017 from my accounting position at a local restaurant group in Milwaukee, Wisconsin. This propelled me to finally pursue my dreams of starting my own business. In October 2017, I started my business consulting company. I invested most of my funds into the business and was living on peanut butter and jelly sandwiches and eggs.  I knew that becoming an entrepreneur was going to be challenging, but I could feel it in my bones that it was meant for me, and have been loving every minute of it. Everything was going great: I attained the LLC, created the website and other businesses accounts and landed my first client all in the first month. However, as much as I loved being my own boss, my bank account was dwindling fast.  I had to accept the fact that creating something great takes time. So In November 2017, I picked up a part time job serving tables as a local restaurant to make ends meet while I established a client base. I could afford to eat again! I worked diligently at the restaurant to make money to invest into the business, even though Thanksgiving, Christmas and New Years Eve 2017. "2018 is going to be a great year!" I remember saying to my friends and family. I was so excited. 

 

12/31/2017 New Years Eve 2018!

Chapter 2: The Shroud of Uncertainty 

As I laid in my bed on the night of  1/3/2018 I felt a pain on my on my left testicle. Upon further inspection, I found a hard lump. I knew right away something was wrong.  The next day I went to the walk-in hospital clinic to get it checked out. I was treated for epididymitis and was prescribed antibiotics. After the antibiotics proved ineffective, I had an ultrasound. The result of the ultra sound: Inconclusive. I did my best not to jump to conclusions and remain calm, even though I was surrounded in uncertainty. I was now in uncharted waters. The next step was a CT scan. They gave me this metallic milk shake to drink so they could see things more clearly inside my body. This was the first time I was outfitted with an IV. "What is happening to me?" I thought as I sat there waiting for imaging technicians to take the expensive selfie. 

The result of the CT scan: Inconclusive. My heart sank and my blood pressure rose as I took the phone call outside my local Starbucks learning of the inconclusive results. My appointment to see the urologist was expedited to the next day to discuss the results of the CT scan and my options. I called my mom and she was able to calm me down. I'm a lucky guy to have parents that care so much. 

The next day, I sat down with the urologist and went over my options:

Option 1: Do nothing and conduct surveillance

Option 2: Conduct biopsy on affected area to determine malignancy without extraction of the full testicle

Option 3: Full removal of the left testicle

I did my research, talked to friends and family and carefully weighed my options. Keep in mind we still don't know if this hardess is benign or malignant. I was starting to go nuts (pun intended). 

After careful consideration, the most logical option was Option 3; I didn't want to take any chances. It also felt like it was the right thing to do.  If I went with option 2, there was be a risk of infection and if it was in fact malignant, they would have to cut me open again to take the rest out. Option 1 was not an option in my mind. We scheduled the radical orchiectomy for 2/1/2018. 



2/1/2018 My mom as we waited for surgery. My parents are amazing.

2/1/2018 is the day I went under the knife. I have never had surgery and I was scared. I remember being rolled into the operating room while people with masks stood over me before they placed me under general anesthesia. The room went dark.

I wake up to a successful surgery! I was now part of the elite "one nut wonder club." Recovery would take a week. Luckily my new found passion of photography kept me busy while I recovered. 



2/2/2018 The day after surgery I needed a little help hobbling around with my grandpa's cane.  

 

Beauty helped me recover as I took refuge at my parents' house in the countryside. Have I mentioned how much my parents rock?



I did some bird watching...



Post op body still with my doctors autograph. Finally was able to stand on my own two feet!


 Chapter 3: The Results

2/7/2018 is the day I cried. The shroud of uncertainty was lifted and revealed what I feared most. The tumor was cancerous, but the good news is they were able to remove all the affected area. However, I wasn't out of the woods yet. There was a 50/50 chance it could come back and affect other areas. As I hugged my Doctor for comfort, my fear quickly turned to courage and determination. The fight was on.

The challenger: Embryonal Carcinoma
Tumor Size: 2.5 cm Stage 2 with lymphovascular invasion (cancer has made it into my bloodstream) 
Characteristics: Tan, Nasty, Aggressive bugger that likes to ruin people's lives and families. 

The Defender: Alex Weber
Size: 5' 9'' 160 lbs 
Characteristics: Health Nut, Athletic, Courageous, Fearless, Positive, doesn't know how to quit. 

Cancer picked the wrong man to mess with. 

I met with the oncologist and we went over my options:

Option 1: Do nothing and conduct surveillance, wait for something to happen

Option 2: Two cycles of preventitive chemo therapy; 14 total days spread over two months of BEC (Bleomycin, Etoposide, and Cisplatin) 

Option 3: Two cycles of preventitive chemo and removal of lymph-nodes (Super invasive surgery where they cut me open, move my organs out of the way and remove the lymph-nodes in the back of my body)

As much as I hated the idea of pouring chemicals into my body, I went with Option 2.  Option 1 would have dove me insane just watching and waiting to see if if it comes back. Option 3 was a little too aggressive of an attack. I can cross that bridge if I have to... Hopefully it never comes to that. 

My parents and I met with the nurse to go over the treatment and possible side effects; lung scaring, tingling in the extremities, infertility, tinnitus, hair loss and the lovely hardware, a power port I that had surgically implanted in my chest in order to receive the chemo treatment.
 



I saw this book made by children battling cancer in the waiting room as I waited to see the oncologist for the first time. My eyes got watery, again.



I saw some rocks with inspirational phrases on them. So naturally I built a cairn. 



3/15/2018 Had to get my climb in the day before the port was installed. Through climbing I learned resilience and persistence in overcoming problems in order to get to the top. These lessons have directly translated into persevering during this challenging time. 



3/16/2018 Practicing my photography while I wait for the port surgery



3/16/2018 Hurry up and WAIT. That view though...

As they finally carted me off to surgery they put a relaxant in my IV. I think it was vodka because I started flirting with the nurse that had pretty eyes. The port installation was a success and I sobered up enough to take pictures of a work event that night. 



3/16/2018 If you look closely you can still see the orangeness from the pre-surgical scrub on my neck.



3/16/2018 Ready for battle, Spartan style

That week I prepared physically and mentally for the chemo war I was about to wage on my body by lots of climbing, eating healthy, and meditation. I am an athlete and this is an event that I was unknowingly training for. I was ready. Bring it. 



3/18/2018 The day before the first day of Chemo I took a walk on the beach and documented what I thought could be my last walk. I didn't know how my body was going to receive the treatment. Would I develop an allergic reaction? I was scared, but I did my best not to show it. I was able to capture this little guy named Mini and her owner. They don't know, but they brightened the day. 



3/18/2018 A nice lady took this of me without my knowledge while I was getting an angle. She sent to me later. Thanks for that!

Chapter 4: The Battle Begins

3/19/2018 was the first day of Chemo. My body accepted the treatment well. I was relived. My step dad was by my side the entire time to keep me company as I got pumped full of chemicals.

That night felt like someone turned up the gravity on me. I could barely lift my arms. I couldn't move as I normally do. Being an athlete going though chemo is like a high performance sports car with chains on its wheels; you just can't move like you know you can. But I was alive. I am so lucky. 



3/19/2018 The first time using the power port. I'd rather be a Power Ranger but this will have to do...for now.



3/24/2018 So chemo cravings are a thing. I ended up craving Qudoba vegetarian burritos, who knew. Pickles and french fries are pretty good too. I swear I don't know who I am anymore!



3/26/2018 Turns out my body doesn't like bleomycin very much and gave me a 102.1 fever. So I checked myself into the ER.



3/26/2018 ET phone home...More like ER phone home... (that was bad, I couldn't help myself.) It was for the heart rate monitor. Getting my daily dose of humor is also getting me through.



4/2/2018 Day after working Easter and my rockstar mom's birthday with another 102 fever. Thanks Bleomycin...asshole. But hey, I made it to the half way mark! One more cycle to go!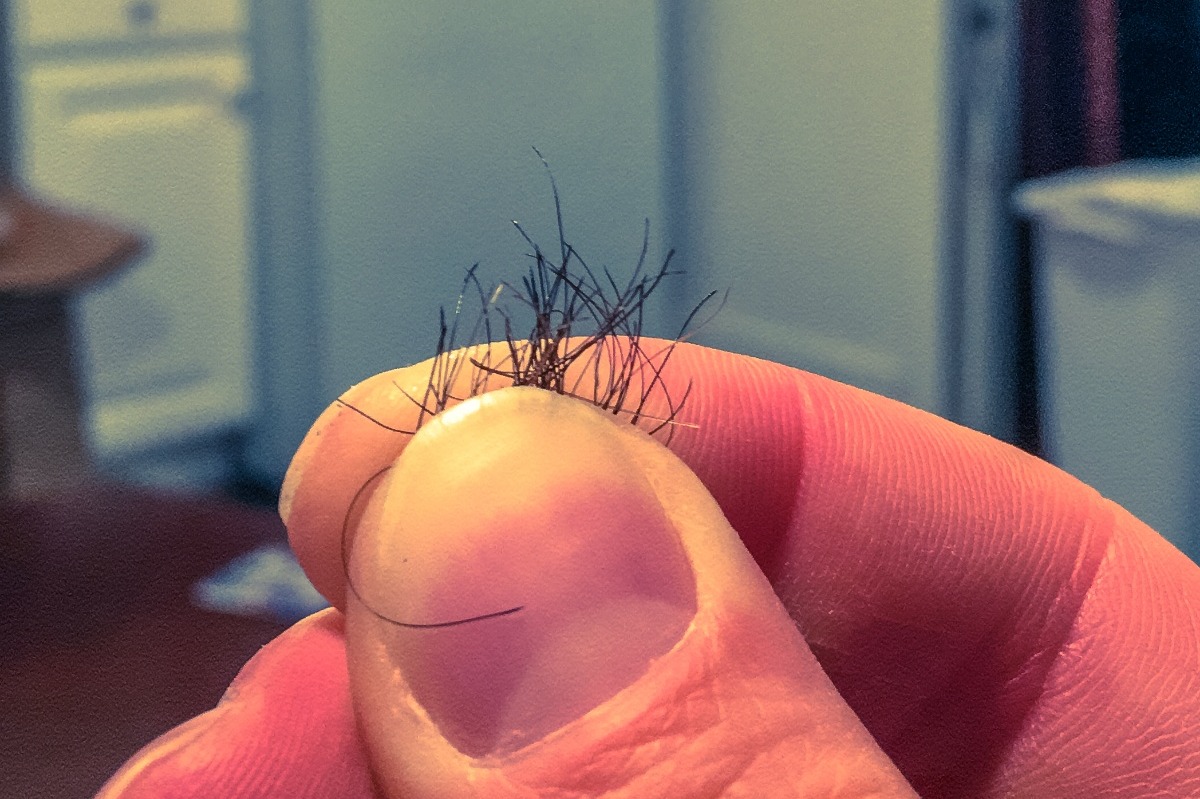 4/3/2018 The day I started losing my hair. 



4/4/2018 I didn't want to let go of the the only hair I have on my face besides my eyebrows...



4/5/2018 ...but I did and I shaved my beard off. 

Chapter 5: A Sprint to the Finish Line

This experience has been a spectrum of emotion - highs and lows, and everything in between. Still, I'm a lucky man, this could be a lot worse. The biggest take away is to live each day and enjoy the little things. 2018 is still going to be a great year. I'm so excited to be half way though the chemo therapy so I can take the chains of my wheels and live life to my fullest potential. I'm so grateful to have supportive parents and friends in my life that have been behind me every step of this unexpected journey. I want to keep helping people whenever the opportunity presents itself and just maybe I can make the world a better place.

The battle is not over yet, and I need your help. That's why I'm humbly asking you to please donate whatever you can and share this page.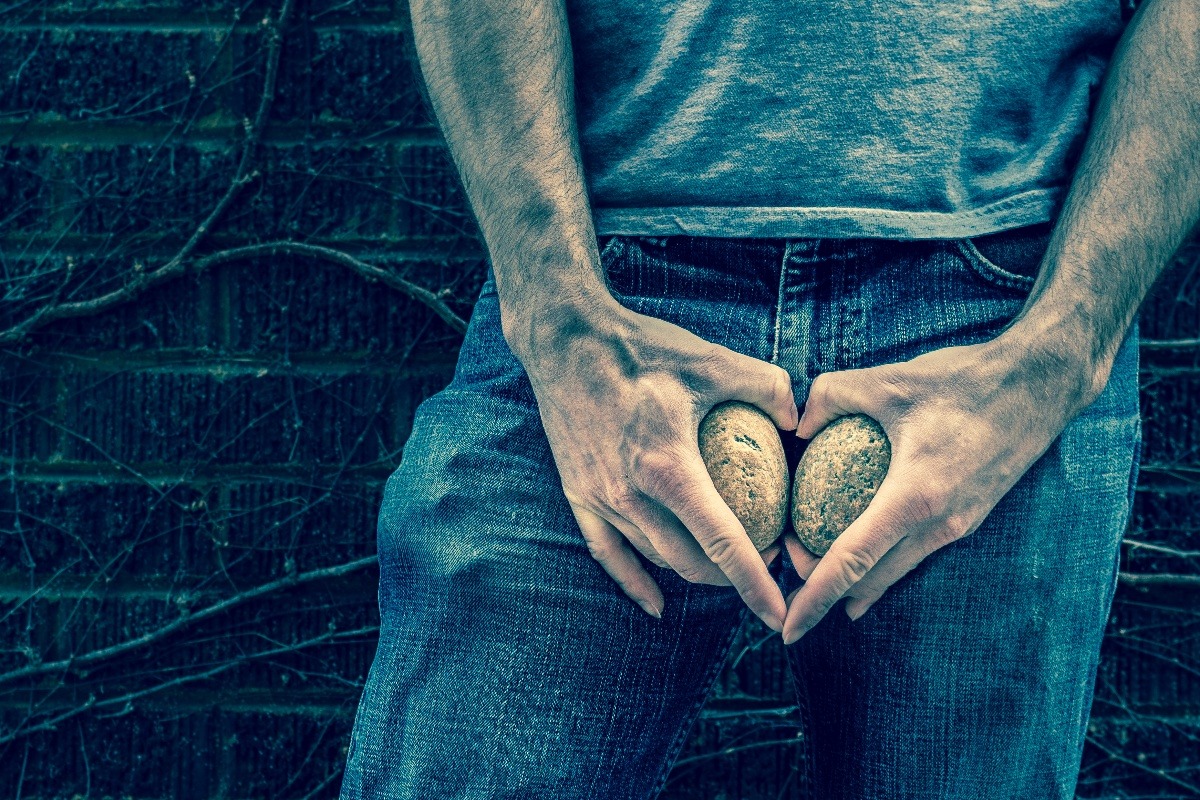 4/6/2018 April is Testicular Cancer awareness month and I wanted to do my part to raise awareness, so I started the TC Rock Campaign on social media.

Thank you for listening to my story. I can't begin to express how greatful I am for everyone who has supported me already in my journey, wheather it as been bringing me food or just simply keeping me company, thank you so much! It wasn't easy writing this but it's something that I felt needed to be done.  And Men: Do yourself a favor and please check yourself regularly. 



4/9/2018 Monday morning pregame with Kelsey with our 360 CC of water on the rocks to kick the last cycle. 



Sincerely yours,
Alex
Donations ()

Organizer
#1 fundraising platform

People have raised more money on GoFundMe than anywhere else. Learn more

GoFundMe Guarantee

In the rare case that something isn't right, we will refund your donation. Learn more

Expert advice, 24/7

Contact us with your questions and we'll answer, day or night. Learn more