Hi, My name is Damien Lamar. At the end of April, my little sister, Alana, was told by her doctor that she had a couple of weeks to live.
I creating this GoFundMe campaign to share her story and ask for your assistance. We also ask for good thoughts, emotional support, random acts of kindness, and prayers for my family during this difficult time. We will be doing everything to stay positive and look toward God for strength despite its improbability.
Alana has been diagnosed with stage 4 cancer, suffers from leiomyosarcoma, and faces many health challenges. She has been told that the cancer is advancing rapidly again. Over the last year, she has been treated with chemotherapy to slow the growth of a tumor. She even had to have a hysterectomy. Her treatment plan was very aggressive, and she has tried everything available from conventional medicine. After being told that these experimental drugs were not likely to work, she started researching alternative therapies that could potentially halt or reverse her cancer growth without using chemicals or radiation (which would only add more stress on her body). This search led us down many paths, some promising at first but ultimately disappointing in their lack of efficacy compared with conventional medicine.
Though Alana had hoped for a clean bill of health after this procedure, she was told the tumor is growing again and has now become cancerous, and anemia to the mix, and therein lies a serious issue.
It became clear that this cancer was advancing rapidly once again. There were no further options left to try other than experimental treatments not yet approved by the FDA (and/or not covered by insurance).
Alana requires more blood transfusions than usual due to being anemic and with iron levels dropping even lower than an average person. As a result of this rare cancer, she is facing the decision of whether or not to continue to have the transfusions. This is very important because they help give her energy and keep her alive. In her heart, She knows that continuing would be a good thing for her body, but it also has many drawbacks and risks associated with it. She is weighing the pros and cons in this difficult decision with options available for getting blood transfusions:
Donated blood from another person
Blood manufactured in a laboratory (donated plasma)
Plasma-derived factor concentrates
We are looking at every aspect of this situation to help my sister decide what is best for her. Recently, Alana decided that continuing treatment would be worse than the illness, and she's come to ask the question: what's the quality of life after this? Is it worth being sick for 2 months if she's got less than a year to live? When faced with something like cancer or another severe illness, it can feel impossible to imagine what that future looks like.
Alana is also not employed at the moment. She needs financial support as her medical bills are adding up. We are asking for help to alleviate some of that burden. We are trying to raise $$$$ so that Alana can concentrate on living her life to the fullest and not stress finding work, rent, transportation, and other bills.
We hope you can offer some great referrals and moral and financial support. If you could donate any amount to help Alana out would be great! I appreciate any donation, big or small!
Thank You So Much From The Bottom Of Our Hearts!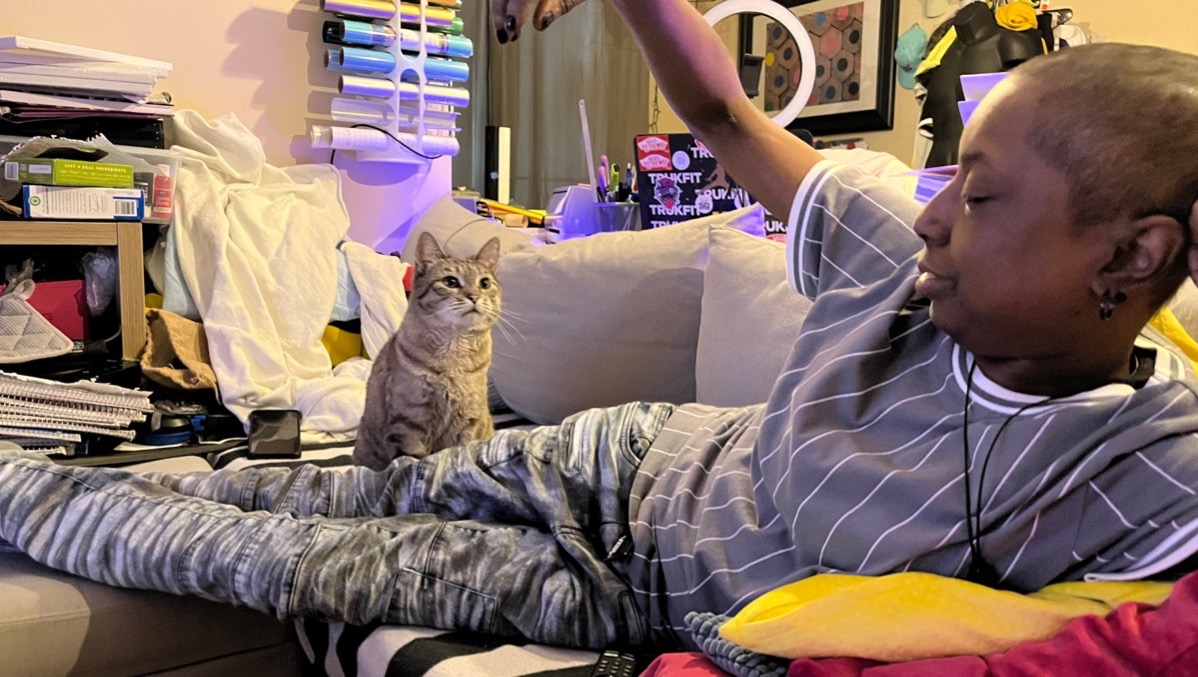 Organizer and beneficiary