COVID-19 - Aid for sub-Saharan migrants in Morocco
UPDATE
- 
Dear people, in the last couple of weeks 20.000 Dirham has been collected on behalf of undocumented, sub-Saharan migrants in Morocco, who have been facing the brunt of the nation-wide lockdown. Under the coordination of Jean Masembila and his organisation (AIMES), close to 120 food parcels have been distributed among the better known migrant neighbourhoods of Rabat, where the need is high. On behalf of Jean, I would like to thank all of you profoundly for all your donations and to help spread the crowdfunding among your network. In the same vein, the Moroccan government has decided to extend the nation-wide lockdown until June 10, which keeps the current situation extremely precarious. As many of you have helped to kick off this crowdfunding, I hope you continue to keep spreading the crowdfunding among your network, since the need for continuing donations remains ceaselessly present. To quote a close Moroccan friend of mine: 'many drops make a river'.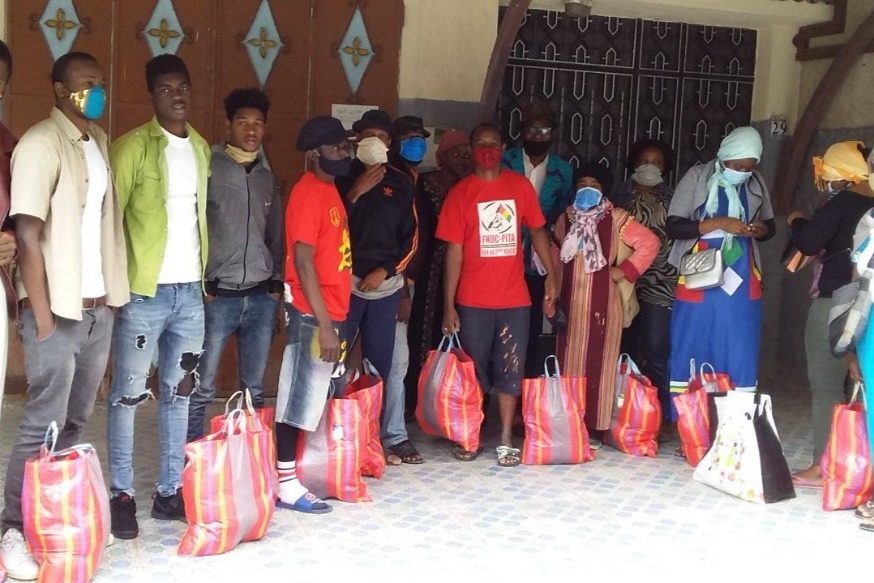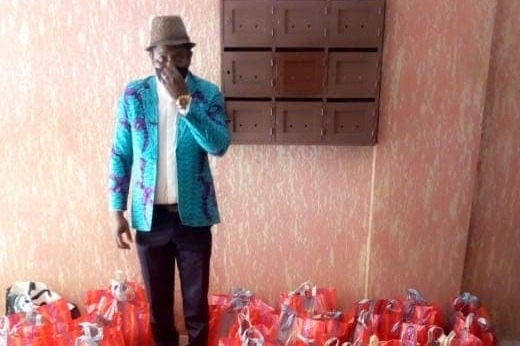 ___________________________________________________________________________________________________________________________
With no end in sight of the global pandemic, Morocco has decided to extend a state of lockdown until June 10, to limit the further spread of the coronavirus. On account of the lockdown, many people in Morocco cannot go to work and look to the National Social Security Fund (CNSS) for a monthly stipend, in order to make ends meet. However, migrants from sub-Sahara Africa who usually work within the informal economy of Morocco, are caught between a rock and a hard place. Not being able to leave their homes in order to earn their daily income and neither being eligible to receive a stipend, they are in desperate need of help.
Association pour l'Integration des Migrants dans l'Economie et le Social
Jean Masembila has been living in Morocco for over sixteen years. Throughout his stay, he has built up a trustworthy relationship with the local authorities of the municipality of Rabat-Sale, founded his own organisation and works in the capacity of a social worker to which other sub-Saharan migrants look to for help. In order to address the increasingly difficult situation of the global pandemic, Jean and his organisation AIMES (Association pour l'Integration des Migrants dans l'Economie et le Social) have received official recognition of the municipality of Rabat-Sale and thereby been able to open a bank account, in order to receive much needed financial aid. 
Plan of Action
What does AIMES need? With sub-Saharan migrants not being able to leave their homes, AIMES has put together a plan of action in order to assemble and distribute food parcels, to ensure people of their necessary utilities. The cost to assemble and transport an individual food parcel, amounts to
€15,00
, each of which is comprised of the following items:
-          4kg of semolina
-          2l of cooking oil
-          2kg of sugar
-          3kg of rice
-          5 sardines
-          6 tins of canned vegetables
-          2l of bleach
-          10 facial masks
-          20 diapers
In total, AIMES is looking to distribute
500
food parcels throughout the most well-known migrant neighbourhoods of Rabat-Sale, namely: Takadoum, J5, J3, Kouass, Kamara and Dorha Kenetra. In addition to the much need food parcels, small business owners and vendors, such as Diallo, face evictions and annulments of their permits and business agreements. The financial aid would thereby not only be spent on food parcels but also to alleviate the precarious economic situation for the foreseeable future.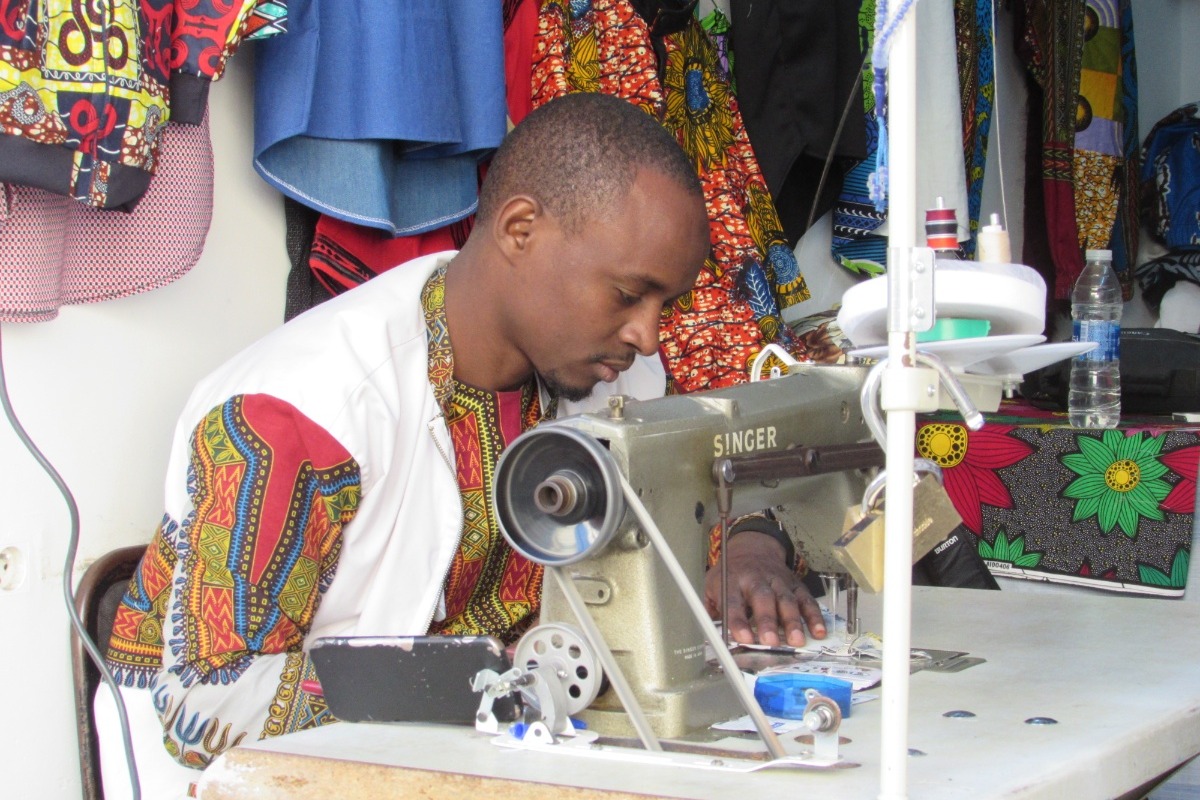 Having worked with Jean Masembila for several months in Morocco, I cannot stress the importance of this campaign enough. Though we are all facing a global pandemic, not everyone is facing up to the same consequences. Therefore I implore you to donate a sum of money you can afford and spread this campaign among your network.
Stay safe and stay at home.  
Wouter IJzerman
______________________________________________________________________________
Sans fin déterminable de la pandémie mondiale, le Maroc maintient l'état de confinement jusqu'au 10 juin, pour limiter la propagation du coronavirus. En raison de confinement, nombreuse personnes au Maroc ne peuvent pas travailler et se tournent vers la Caisse nationale de sécurité sociale (CNSS) pour une allocation mensuelle, afin de joindre les deux bouts. Cependant, les migrants d'Afrique subsaharienne qui travaillent habituellement dans l'économie informelle du Maroc, sont pris entre un rocher et un endroit dur. N'ont pas la possibilité de quitter leur domicile pour gagner leur revenu quotidien et n'ayant pas droit à une allocation, ils ont désespérément besoin d'aide.
Association pour l'Intégration des Migrants dans l'Economie et le Social


Jean Masembila vit au Maroc depuis plus de seize ans. Tout au long de son séjour, il a noué des relations de confiance avec les autorités locales de la municipalité de Rabat-Sale, bien fondé son propre organisation et travaille en qualité d'assistant social auquel d'autres migrants subsahariens demandent de l'aide. pour faire face à la situation de plus en plus difficile de la pandémie mondiale, Jean et son organisation AIMES (Association pour l'Intégration des Migrants dans l'Economie et le Social) ont reçu la reconnaissance officielle de la commune de Rabat-Sale et ont ainsi pu ouvrir un compte bancaire, afin de recevoir une aide
Financière si nécessaire.
Plan d'action
De quoi AIMES a-t-il besoin? Les migrants subsahariens ne pas être capable de quitter leur domicile, l'AIMES a élaboré un plan d'action pour assembler et distribuer des colis alimentaires, afin d'assurer à son peuples les services nécessaires. Le coût d'assembler et de transport d'un colis alimentaire individuel s'élève à € 15,00, chacun comprenant les éléments suivants:
 - 4kg de semoule
- 2l d'huile de cuisson
- 2kg de sucre
- 3kg de riz
- 5 sardines
- 6 boîtes de légumes en conserve
- 2l d'eau de Javel
- 10 bavettes médical
- 20 couches
Au total, AIMES cherche à distribuer 500 colis alimentaires dans les quartiers les plus connus de migrants sur Rabat-Sale, à savoir: Takadoum, J5, J3, Kouass, Kamara et DorhaKenetra. En plus des colis alimentaires indispensables, les propriétaires et vendeurs de petites entreprises, tels que Diallo, risquent l'expulsion et l'annulation de leurs permis et accords commerciaux. L'aide financière serait ainsi non seulement dépensée pour des colis alimentaires, mais également pour atténuer la situation économique précaire dans l' avenir prévisible.
Ayant travaillé avec Jean Masembila pendant plusieurs mois au Maroc, incapable de souligner suffisamment l'importance de cette campagne. Bien que nous soyons tous confrontés à une pandémie mondiale, tout le monde n'est pas confronté aux mêmes défies. Par conséquent, Je vous implore de faire un donation de la somme d'argent que vous pouvez vous permettre et de diffuser cette campagne au sein de votre réseau.
Rester à La Maison. Restez En Sécurité
Wouter IJzerman
______________________________________________________________________________
Organizer
Wouter IJzerman
Organizer
Leiden, NL