Lets get Matthews stuff back!
My name is Morgan I married Matthews cousin three years ago But have been apart of Matt's family for over ten years. I am trying to help out any way I can. Matthew has always been kind to everyone he meets and brings an energy that is hard to describe other then contagious. He decided that he wanted to help people any way he could so he went to school to become a doctor. On his way to becoming a doctor he has racked up tens of thousands of dollars in school loans and has had to take on more stress then I could imagine and has kept a smiling face the entire time. He graduated from Seattle Pacific University on June 14th, with a degree in physiology (pre-med studies). On Tuesday, June 17th Matt's car was stolen from Q cafe's parking lot in Seattle. He had just moved out of his dorm room, and had all of his belongings in the car and was on his way home back to Albany, where he grew up. On top of stealing his car the two men began using his debit cards and spent almost $300.00 before they could cancel the cards. Over the next four hours waiting for the Police officers to arrive he reached out to friends using only his phone. Over Facebook and Twitter he was able to have the information shared about his car being stolen. Since then, he has gone around to all the business that his debt cards were used and tried to get security footage of the suspects. Some leads have turned up but still no luck in the case. What I am trying to do is get Matthew his stuff back. Matthew's graduation party is on Saturday the 21st of June. I would love to be able to give this money to him so he can get his life back on track and get focused to get into med school.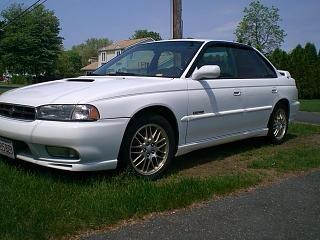 This is what Matt posted last night with a picture overlooking the city lights of Seattle. 
"My last night in the great city of Seattle, and in my 4 years I have not witnessed such tragedy as to what has happened in the last two weeks. Just before graduating, my home was violated by a thoughtless shooting that took away my neighbor and deeply injured my community. After graduating, my car was stolen along with all of my belongings just before I was to drive home to Oregon. But as I can see from this view, the lights shine on and the world keeps turning. I may not have any material possessions except for this cell phone and the clothes on my back, but I earned a degree here in Seattle, and with it I'm going to help others in profound ways. I never want anyone to experience what my campus or I have experienced, and I pray that as the world turns we can see and appreciate these little city lights in the midst of darkness."
I know times are tough but anything you could donate would be greatly appreciated

Organizer