Advancing Young Geoscientists
Hello! I'm David Wunsch, president of the Association of American State Geologists Foundation (AASGF). The Foundation is raising funds to provide internships for deserving college students in the geosciences to help them become the geoscientists and leaders of the future.
The AASGF is a 501(c) (3) volunteer organization that supports the information exchange and educational activities of the state geological surveys in the 50 U.S. states and Puerto Rico.  Our fundraiser will support student internships so we can attract the best and brightest young geoscientists and expose them to rewarding careers at state geological surveys, and to increase the diversity in our workforce. Our goal is to raise $50,000. To learn more, please become an AASGF friend and check out our Facebook site at:
https://www.facebook.com/AASGF501c3/
Like many government agencies, the collective state survey workforce is mature, and we need to bring fresh, young talent into our ranks. The American Geoscience Institute's Status of the Geoscience Workforce 2015 report warns of a shortage of 90,000 geoscientists within the U.S. economy by 2024!
At the same time, natural disasters are occurring at an increasing rate. The need for natural resources that provide drinking water, fuel for energy, and minerals to provide for current technology is increasing with societal demand.
The scientific analysis, exploration, data collection, reporting of geoscience information to address these needs at the state level starts with the state geological surveys. Be it a sink hole collapse in Florida, a volcanic eruption in Alaska, a massive landslide in Washington state, or coastal erosion along your favorite beach, your state geological survey is often involved the solution,  providing information to emergency managers and the public to help maintain safety and wellbeing.
In your lifetime, it is likely that you or your family will be affected by a natural disaster. And the supply of fresh water to drink, energy for our needs, and minerals that make the materials that make our homes, cars, and smart phones is something you depend on everyday.
Please help us to support bright, deserving students with hands-on training and mentoring by our scientific experts to enhance the geoscience workforce, and meet a critical need!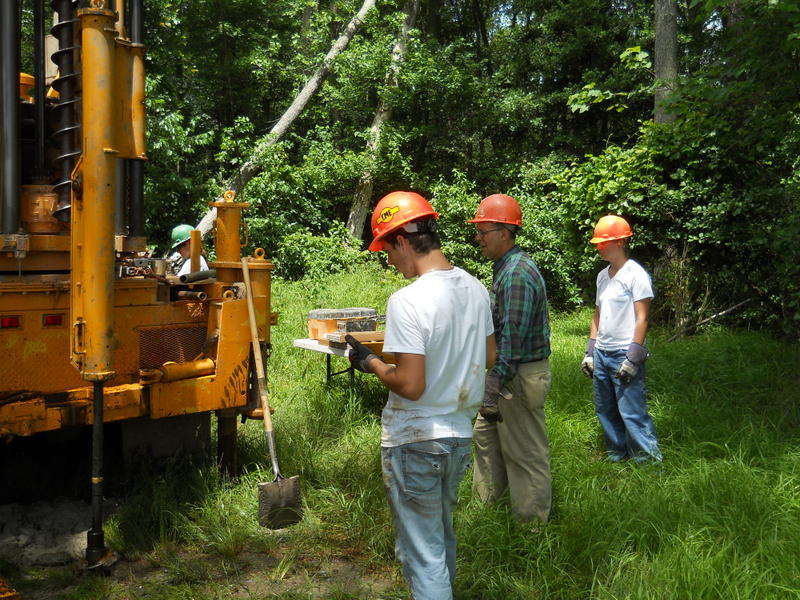 Organizer and beneficiary