@adamjones_mens_womens
Since graduating in 2013 I have been developing collections as and when my finances could afford me to do it, working full time mostly in pubs/retail.
I have been working tirelessly for 6 years producing collections in my bedroom, working solely with no team or financial backing. I was selected to show on schedule during London Fashion Week in January which was a dream come true, I built the set, cast models, invited guest list and press, and roped in friends to do hair and make-up. I now have the opportunity to be stocked in two London stores.
I am asking for a little financial help to allow me to be able to produce stock for the stores that want to stock me, @50mlondon and @swimxyz which I cannot currently afford to do and don't want to let them down at such a crucial stage in my business. If I was to secure the funds it would allow me to work less hours in the pub and have the time to be able to produce the stock neccessary as well as being able to stay in London, which is such a crucial place for me to be for my brand.
This will cost around £1,000.
I want to be able to keep up the momentum as people can so easily forget you if you do not show new collections for a long period. The money would mean I could work on my next collection which I aim to present at London Fashion Week Men's again in January 2020 and show to buyers in Paris in late Jan/early Feb.
To produce the next collection will cost around £2,000.
To show at LFWM will cost around £3,000.
To enable me to get to Paris and present to potential buyers in a showroom will cost around £1,000.
I will also use the money to gain a small studio or garage somewhere, as I can no longer sew at home due to complaints from neighbours.
The extra £1,000 will help me get set up in a small workshop, which I will be able to continue paying rent on using the profit from sales.
I will never give up on my dream however little means I have, I cannot imagine not being able to do what makes me so happy. In today's financial climate especially in London I am scraping by investing all my wages into my passion.
It is getting to the point where I cannot afford to do this anymore just when things are looking up and my brand seems to be gaining the attention I have always dreamt of.
I was recently made redundant, I don't want to be stuck behind a bar, I want my hard work and perseverance to pay off, and to be able to show my work and allow people to be able to buy the clothes I produce, working almost entirely sustainably using recycled materials and upcycled methods.
I would appreciate anything you could give to support me and help me to make my unrelenting passion into a viable business, and prove that London can still be a city where we can make our dreams come true and make a living from our creativity and hard graft.
Thank You.
Adam x
You will receive the following for your donation.
£5 - Thank You postcard
£10 - Dart Flight Earring
£15 - LOL Keyring
£100 - Beer Towel Tote bag of your choice
£500 - A garment of your choice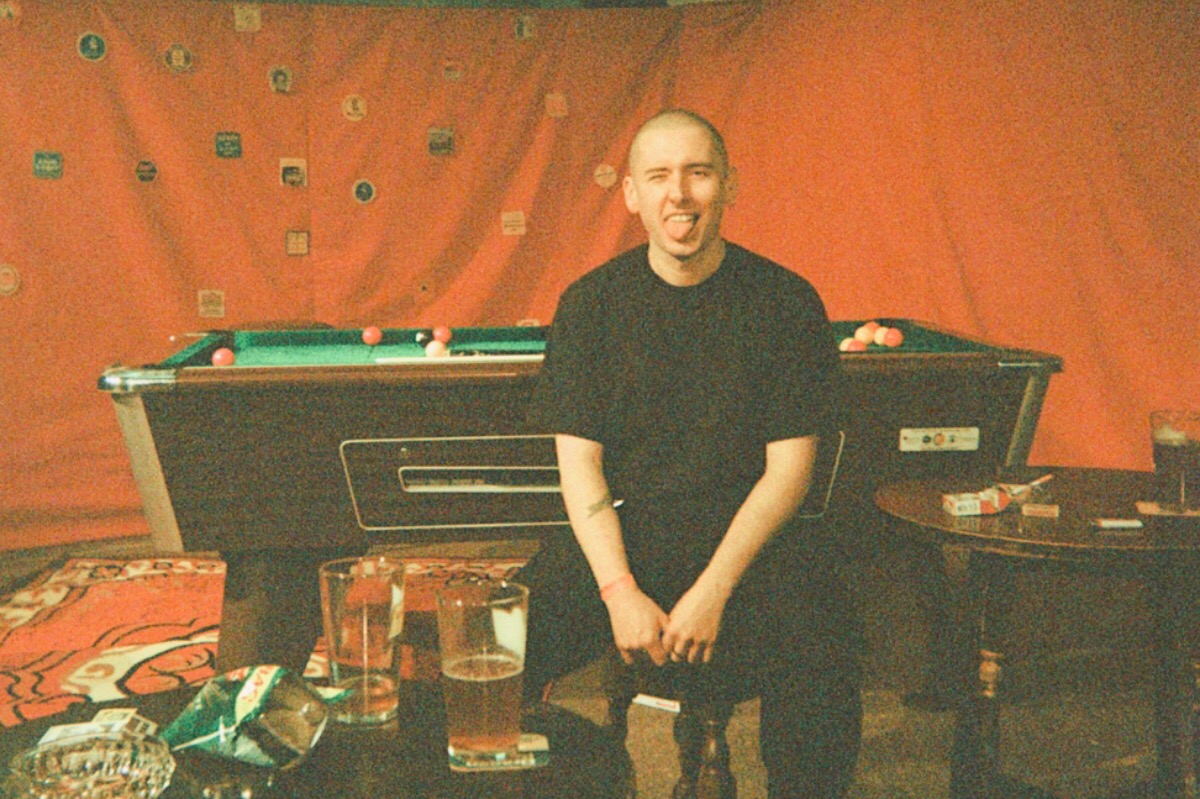 Organizer
Adam Jones
Organizer
London, Greater London, United Kingdom